How to Celebrate Your Independence from Love Handles with Lipo
Consultations offered at our two convenient locations in Manhattan and Long Island, NY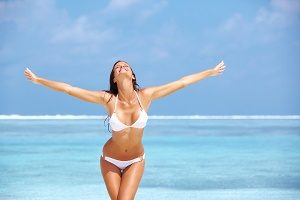 Almost everyone has a few bulges or rolls they could stand to get rid of, and if the 4th of July has you dreading the poolside bikini wear or shirtless games of volleyball on the beach, this fat reducing procedure just may be your saving grace. Whether you're concerned with shedding holiday pounds or fine-tuning your post-weight loss figure, liposuction can sculpt and smooth the shape of your body to help you feel confident and sexy as you celebrate the summer.
Lipo is one of the most popular cosmetic procedures nationwide, helping men and women feel more confident and comfortable in their own skin.
For those looking to ditch the love handles by Independence Day, here's everything you need to know about liposuction.
What Is Liposuction, Anyway?
Liposuction is a surgical procedure that removes fat cells from the body. During a lipo procedure, your plastic surgeon makes small incisions on and around the treatment area. Through these incisions, he or she inserts a medical device called a cannula, which dispenses a tumescent fluid. This fluid helps break apart fat cells and also acts as a numbing agent, making sure you're comfortable during your procedure.
The cannula then uses suction to remove fat cells from the body. Only a certain amount of fat cells can safely be removed at one time, but it's usually more than enough to notice a difference in your contours. Once the procedure is finished, your surgeon will close the incisions with sutures.
Why Can't I Just Lose Weight Naturally?
Natural weight loss should be at the forefront of any fitness goal. Looking and feeling your best require taking care of yourself, inside and out, which means eating a healthy and balanced diet and getting regular exercise.
Natural weight loss occurs when the calories you burn each day outnumber the calories you've consumed. When this happens, your body uses up its storage of visceral fat, the type of fat that wraps around your internal organs and can pose a risk for diabetes, high blood pressure and other health issues.
However, shedding persistent bulges and rolls can be a different story. Fat located just under the skin is called subcutaneous fat and is infamously difficult to burn. Your body stores fat for emergencies in this layer, meaning it's often the last place you lose fat, if you're able to lose this stubborn layer at all. For many people, these subcutaneous pockets of fat are impossible to lose with only a healthy lifestyle.
Liposuction typically only results in a handful of lost pounds since the procedure aims to reduce fat bulges, not your BMI. That's why lipo is not a substitution for weight loss, but rather, a method for fine-tuning your body shape.
That's where liposuction comes in. Lipo specifically targets the fat cells in this subcutaneous layer, removing excess fat from the body without getting in the way of your fitness goals. In fact, lipo can be the perfect way to put the finishing touches on your weight loss success by revealing your slimmer body shape underneath excess subcutaneous fat layers.
That said, it's important to understand that liposuction is not a weight loss procedure and is not meant as a replacement for your weight loss efforts. Lipo is actually a body contouring procedure, meaning its purpose is cosmetic only. If you're interested in seeing a lower number on the scale, you'll have to put in the hard work yourself before investing in lipo to perfect your results. However, if you're focused on streamlining your contours, liposuction may be the right option for you.
Is Lipo Right for Me?
If you're thinking about getting liposuction, it's time to consider some of the factors that help determine candidacy for the procedure. Ask yourself the following questions:
Have you reached your target weight? Candidates for liposuction should be within a few pounds of their target weight range.
Have you maintained a healthy and stable weight for at least 6 months? Because liposuction doesn't prevent future weight gain, it's important to solidify your lifestyle habits before getting the procedure.
Are you in good overall health? The best candidates for any elective surgery are nonsmokers who don't have any serious health issues, either physical or mental. If you're not sure whether you're in the right shape for liposuction, check with your general physician for clearance.
Do you have realistic expectations for your results? While lipo can produce dramatic results, the goal of any body contouring procedure is for results to appear natural. Your liposuction results should showcase your true figure underneath stubborn pockets of fat, but lipo won't give you a whole new body or solve all of your problems.
Finding the Right Liposuction Surgeon
If you answered yes to the above questions, the final step in deciding whether to get liposuction is finding the right plastic surgeon for the job. This seemingly simple task, however, can be easier said than done. Here are some tips for locating the best liposuction surgeon:
Search for a surgeon who is certified by the American Board of Plastic Surgery. Board certification isn't required for a surgeon to perform liposuction, but it does indicate a commitment to the highest standards for health, safety and quality of results. Surgeons who are board-certified must regularly maintain their certification with contributions to the field, ongoing professional development and continued education on the latest innovations.
Schedule more than one consultation with different surgeons. Your plastic surgeon should make you feel confident and comfortable about moving forward with surgery. Communication between surgeon and patient is critical for getting the best results so it's important to find a surgeon with whom you can talk openly. By meeting with more than one surgeon, you'll be able to get a greater sense of what you're looking for and notice anyone who stands out from the rest.
Ask to see before-and-after photos. Your surgeon should have in-office or online photos available of real patients who have had liposuction so you can see their results. Viewing your surgeons before-and-after photos will give you an idea of the kind of results you can hope to see from your own procedure, as well as help you maintain realistic expectations.
Deciding on Your Target Areas
Liposuction is a versatile procedure and can be applied almost anywhere on the body.
Most people already have a pretty good idea of the areas they'd like to slim down with liposuction. Although liposuction can be applied almost anywhere, the most common target spots include:
Love handles
Abdomen
Back
Waist
Thighs
Buttocks
Upper arms
Double chin
Neck
Cankles
Male breasts
When deciding on the areas you'd like to streamline, consider where your clothing fits the tightest, the areas you feel most self-conscious about and where your clothing leaves marks on your body. Many women, for instance, get liposuction to resolve "bra bulge," or the rolls of fat on the back that can be visible in tight-fitting clothing. Many people also have liposuction on the inner thighs to reduce chafing and other skin irritations during exercise.
Liposuction Techniques for Different Concerns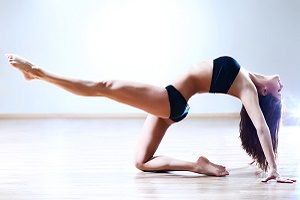 While all liposuction procedures involve the manual removal of fat cells in order to shape the body, there are several common techniques for using liposuction to contour the figure.
360° Lipo
Also known as circumferential liposuction, 360-degree lipo contours the torso on all sides, including the back, abdomen, waist and hips. While traditional liposuction treatments target certain parts of the body for selective fat reduction, this comprehensive waist contouring procedure attacks fat all around the midsection, making 360-degree liposuction an ideal solution for those seeking an hourglass figure.
Abdominal Etching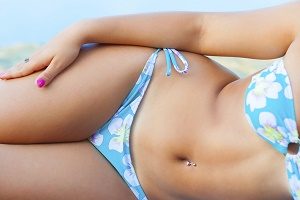 Today, men and women alike strive to be fit, strong and healthy. Attaining beach-ready abs without slimming down your stomach, however, leaves much to be desired in muscle definition. That's because a six-pack isn't visible underneath subcutaneous layers of fat, leaving many fitness buffs frustrated with their results. Liposuction can reveal a hidden six-pack with ab etching, a technique that sculpts around the abdominal muscles to maximize your ab definition.
Liposuction + Tummy Tuck
Some cosmetic procedures simply go well together, and the liposuction and tummy tuck combination is one example of such a match. The procedures target complementary concerns and can be performed at the same time to minimize your recovery.
A tummy tuck is the go-to procedure for women who have been pregnant or anyone who has lost a significant amount of weight. Also known as abdominoplasty, the procedure removes loose stomach skin, tightens the abdominal muscles and can resolve diastasis recti, or abdominal separation.
A tummy tuck on its own, however, can only remove a small amount of fatty tissue from the abdominal cavity. Adding liposuction to your tummy tuck allows you to not only contour your abdomen more aggressively, but also tighten any loose skin that might result from slimming down those bulges. This popular combo can help you get the most out of your results, making it an increasingly common mommy makeover option.
Love Handle Lipo
Not everyone loves their love handles, as these much-maligned fat rolls over the hips are one of the most common target spots for liposuction. Love handles can be unflattering for the waist and make your clothing fit uncomfortably. Slimming down these bulges with exercise alone can also be a challenging endeavor, as even very thin people can store fat in this area. Liposuction can get rid of love handles to create a fitter and sleeker shape.
Brazilian Butt Lift
The inclusion of liposuction in the Brazilian butt lift makes the benefits of the procedure two-fold, allowing you to slim down your waist or thighs to accentuate a curvy posterior.
A shapely buttocks can perfectly complement almost any figure, so it's no surprise that the Brazilian butt lift has become a popular procedure for both men and women. This two-part procedure starts with liposuction to harvest fat cells from an area of your body. The most common "donor areas" for harvesting fat cells are the hips, flanks, waist or thighs, though your surgeon may be able to use another area upon request. The fat cells are then injected directly into the buttocks to create rounder and fuller proportions.
Male Breast Reduction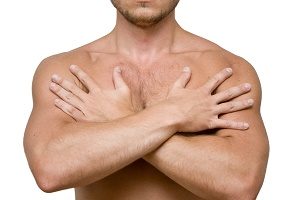 Enlarged male breasts can be embarrassing and uncomfortable for men, but "man boobs" are a fairly common cosmetic concern. Some men have a hormonal imbalance that causes fatty tissue to develop in the breasts, known as gynecomastia, while others simply store excess fat in this area. Male breast reduction is a customized procedure that sculpts the male chest by removing excess fat or glandular tissue. One of the most popular cosmetic procedures for men today, male breast reduction usually includes liposuction to shape the chest on its own, or in combination with surgical excision of fatty tissue.
Fat Transfer Breast Augmentation
Fat transfer breast augmentation uses fat grafting to provide a more natural alternative to breast implants. Like the Brazilian butt lift, this procedure begins with liposuction to harvest fat cells from a donor area. The fat cells are then transferred to the breasts to create fuller and rounder curves. Fat transfer can enlarge the breasts as a standalone treatment, but many women with implants also choose fat grafting to soften their curves and enhance their results.
Preparing for Liposuction
Once you've planned your liposuction procedure, found the right surgeon and set a date, it's time to get ready for body contouring. Follow these tips for smooth sailing as you approach your lipo appointment.
Quit Smoking
If you smoke, there's no better time to quit than the present, and that's especially true if you're preparing for surgery. Nonsmokers heal faster and more thoroughly than smokers and are less prone to complications. Most plastic surgeons recommend kicking the cigarettes at least 6 weeks before surgery and avoiding tobacco for at least 6 weeks after, though dropping the habit permanently is even better.
Stock Up on Healthy Foods
Get your body into optimal shape before going in for your liposuction surgery by maintaining a healthy and balanced diet over the preceding weeks and months. A nutritious diet will also aid in your recovery, so keep your kitchen fully stocked before your surgery date. Some of the best foods for recovering from cosmetic surgery include lean proteins, whole grains, fresh fruits and vegetables, and anything rich in fiber.
Arrange for Time Off
The amount of time you'll need to recover depends on the type of liposuction procedure you're having and how your body responds to surgery, but it's a good idea to arrange ahead of time for at least 3 to 5 days away from work and your other responsibilities. If you plan to have lipo over a long weekend or a holiday, you can minimize the amount of time you'll need to request off of work. Don't forget to cover household chores and family duties as well. Ask a friend or family member to help out with any responsibilities you may have during your recovery period and prepare meals ahead of time so you won't have to worry about cooking for a little while.
Prepare a Recovery Room
Arrange a comfortable spot in your home where you can lounge after your surgery. Make sure you have plenty of pillows to help you stay comfortable and that a bathroom is close by, as it's important to stay well hydrated during your recovery period. Keep your favorite books, magazines or entertainment devices handy so you can relax as you heal. You may even want to put a mini fridge nearby to keep snacks and beverages at arm's reach.
Seeing Your Final Lipo Results
Your final results from liposuction will take some time to develop, so don't expect to walk out of the surgery center ready to hit the beach or pool. Keep these tips in mind when getting ready to see your final results.
Recovering Takes Time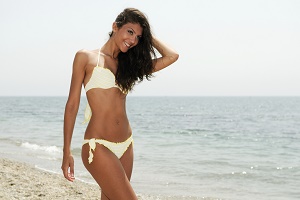 Although you may only need to take a few days away from work and your other activities, recovering from a surgical procedure like liposuction is a process that can last for several months. Expect the worst of the swelling and bruising to resolve within a couple of weeks of your procedure. You should be able to start seeing liposuction results within the first 3 months of your recovery, but your final results can take up to 6 months to fully develop.
Maintain Your Results
Liposuction doesn't prevent you from gaining weight after the procedure, so it's important to maintain your results with a healthy and active lifestyle.
If you're thrilled with your slimmer, post-lipo figure, keep in mind that you're not in the clear when it comes to future weight gain. For many people, getting liposuction is a great way to solidify fitness goals because the procedure can motivate you to take good care of your new physique. When a healthy lifestyle goes hand-in-hand with liposuction, this body contouring option can provide a great confidence booster as you splash into summer.