Neck Lift
Consultations offered at our two convenient locations in Manhattan and Long Island, NY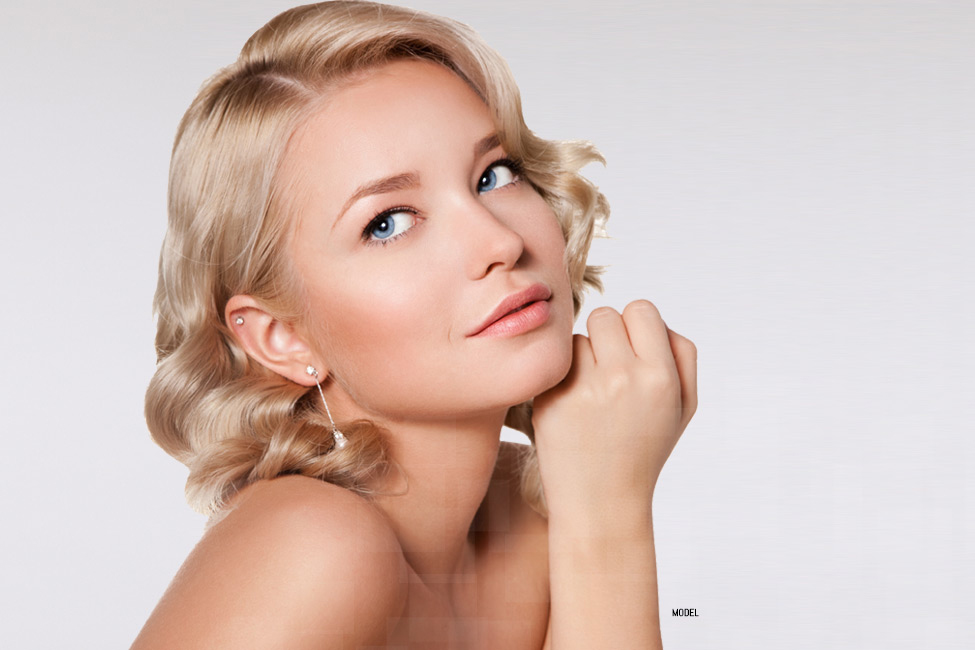 A neck lift is a cosmetic rejuvenation procedure that surgically smooths the neck to correct signs of aging, restoring youthful definition to the neck and jawline. A neck lift procedure is suitable for patients with minimal sagging in the upper and midface, who have more noticeable signs of aging in the neck.
Dr. Gordon Andan is one of Manhattan and Long Island's premier board-certified cosmetic surgeons. At his practice New York Surgical Arts, he specializes in rejuvenation procedures for the face, body, and breasts. He uses his surgical talents and years of experience to give his patients the aesthetic results they desire. To book a personal consultation to discuss a neck lift treatment, call his Madison Avenue office at (212) 535-1470, or his Garden City office at (516) 746-0155.
Before and After Photos
About Neck Lifts
The quality of our skin changes gradually over time. Our vital supply of collagen and elastin diminishes, causing skin to sag and appear less youthful-looking. Every person ages differently, so two people who are the same numerical age could have very different neck profiles. To assess the changing appearance of the aging neck, physicians may use a system known as the Dedo classification:
Class 1: Normal – Patient has a good cervicomental angle (the angle between the neck and underside of the chin), good muscle tone, and minimal fat (adiposity).
Class 2: Skin Laxity Only – Curtain-like skin is present but there is no additional adiposity. Often described as "turkey neck".
Class 3: Neck Adiposity – Excess fat and lax skin that causes more prominent jowling but no platysmal weakness.
Class 4: Platysmal Banding – Skin laxity and neck adiposity are present in the neck. There is also evidence of platysmal banding when the patient clenches their jaw, or makes certain facial expressions that extend the lower lip. (1)
Benefits of a Neck Lift
A neck lift is a relatively straightforward procedure with minimal post-surgery downtime. It's a good choice for patients with a poorly defined cervicomental angle. Some neck lifts require significant adjustments to the platysma muscle, which is sometimes referred to as a platysmaplasty. Patients with visible skin laxity in the mid and lower face who do not wish to undergo a full facelift (rhytidectomy) may also seek neck lift surgery. (2)
With a neck lift, patients can achieve:
Tightened, more youthful neck contours
A better defined submental angle
Reconfigured muscle tissue
Smoothed wrinkles and creases
Fat deposit elimination
Lasting results for 10-15 years
The neck lift procedure can also be combined with other surgical and non-surgical procedures such as a brow lift, Botox, and injectable fillers for comprehensive face and neck rejuvenation! Please feel free to discuss all of your options with Dr. Andan at your personal consultation.
Candidates for Neck Rejuvenation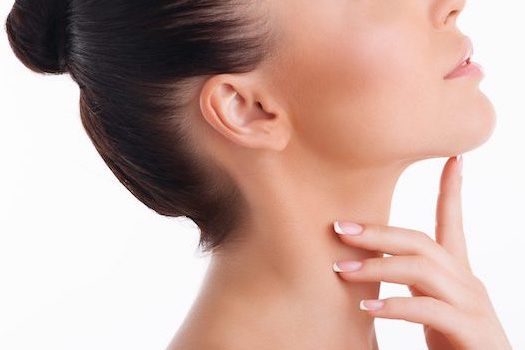 A neck lift is suitable for people who wish to correct signs of aging in the neck. If you have noticeable skin laxity, excess fat deposits, or platysmal banding, you may consider a neck lift surgery to correct these issues. Suitable candidates are in good overall health, are willing to follow postoperative instructions closely, and have realistic expectations of their surgical outcomes. You may not be a good candidate for a neck lift if:
You have cardiovascular disease
Your blood pressure is high
You have a blood clotting disorder
You take immunosuppressive medication
Your diabetes is poorly controlled (1)
Personal Consultation
If you are dissatisfied with the appearance of your neck, contact New York Surgical Arts Dr. Andan meets with every patient to go over the details of their surgery. Your personal neck lift consultation will give you the opportunity to ask any questions you may have about the procedure. During this session, Dr. Andan will inquire about the aspects of your neck you wish to change. He will test your skin's laxity and note the presence or absence of adipose tissue and platysmal banding. Once he has conducted the examination and reviewed your medical history, he will determine if a neck lift is suitable for your needs.
For your convenience, Dr. Andan is now offering virtual consultations!
Preparing for a Neck Lift
To prepare well for your neck lift surgery, Dr. Andan will give you written guidance. Patients should follow these directions carefully to get the most effective results.
If you are a smoker, you will need to stop smoking 6 weeks before your neck lift, and refrain from smoking for the duration of your recovery.
A week prior to your neck lift, stop all use of aspirin, other NSAID medications, fish oil supplements, and vitamin E supplements as these can promote bleeding.
Ensure you have all the necessary medical testing results (e.g. blood tests, medical clearance) as requested by Dr. Andan.
Pick up your medications and supplies from the pharmacy the day before your surgery to avoid unnecessary hassle after your treatment.
Refrain from eating or drinking past midnight the day before your neck lift surgery.
Wash your face and neck thoroughly and ensure that you arrive at Dr. Andan's office with a clean, makeup-free face and neck.
For your safety and peace of mind, please arrange transportation to and from New York Surgical Arts on your surgery date. The effects of anesthesia will prevent you from driving yourself. 
Neck Lift Procedure
Every neck lift treatment plan is designed to fit individual patient goals. Therefore, the incision type and procedural details of each neck lift will vary from person to person. The surgery begins after we have administered anesthesia and it has taken effect. Dr. Andan then makes discreet incisions through which he can manipulate the skin and underlying tissues of the neck. The incisions usually follow the hairline from the temple, around the ear, and down the hairline of the neck. Excess skin is removed and the remaining skin is redraped and pulled tighter. Where necessary, Dr. Andan can remove excess fat and address platysmal banding. Once he has made the necessary alterations, he will suture the incisions. Once your surgery has been completed, you will be monitored in our recovery room before being released to return home.
Recovery
Follow these aftercare directions closely after your neck lift procedure for a smooth recovery.
Keep your head slightly elevated above your chest to minimize swelling. When lying down, use pillows to create a suitable angle to rest your head comfortably.
In the first few days, there will be some noticeable swelling and discomfort. To minimize pain and reduce swelling, take your medication as prescribed and use ice packs in the treatment area.
Avoid sudden neck movements, excessive facial expressions, unnecessary head-turning, and any activities that require straining (e.g. heavy lifting, bending).
Do not shower or take a bath for 48 hours. Gently wash your face and neck with mild soap after this time.
Refrain from smoking and drinking alcohol until otherwise indicated by Dr. Andan.
Arrange a follow-up appointment with Dr. Andan to remove your dressings and check your progress.
Results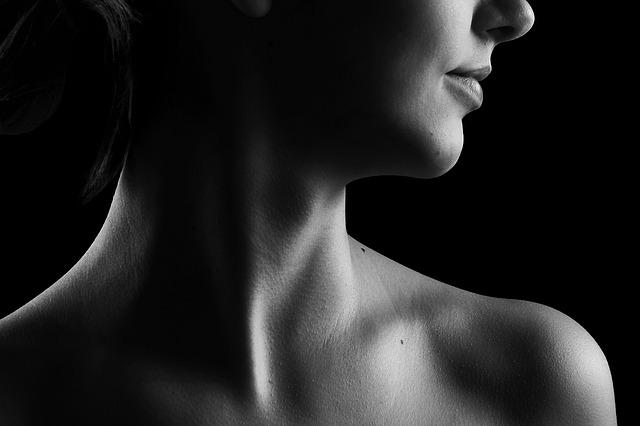 Initially, there will be some swelling and bruising which will temporarily prevent you from seeing your final results. Patients also commonly report numbness, itching, and tightness which will resolve once they are fully healed. Over time, you will see a smoother, transformed neck contour. The final results of a rejuvenating neck lift can last between 10 and 15 years. 
Corresponding & Complementary Procedures
Facelift
Some patients require surgery to correct more than one area. When there is skin sagging in the neck and multiple regions of the face, patients may wish to combine their neck lift with a rhytidectomy, or facelift procedure. Dr. Andan uses discreet incisions to alter the underlying tissues and musculature of the face and neck to create a more youthful appearance.
Chin Implants
Patients with a weak or poorly defined chin may consider chin implants. These can provide shape and balance to the face and accentuate the submental angle. Dissolvable sutures carefully seal the incisions, allowing for minimal scarring and optimal healing. Depending on patient preference and individual recommendations, patients may choose local or general anesthesia for this procedure.
Brow Lift
Sagging skin in the brows can make us look tired and run down. A brow lift surgery can lift and smooth the upper portion of the face to help you reinvigorate your facial appearance. Dr. Andan can perform a traditional brow lift or an endoscopic brow lift, where minute incision points are used to make the necessary surgical adjustments to skin and tissues.
Cost of a Neck Lift in Manhattan
The cost of your neck lift will be calculated based on your individual concerns and aesthetic goals. We will provide you with further details at your consultation with Dr. Andan. For financing information, and for information about our surgical facility, please visit our patient resources page.
Start planning your rejuvenating neck lift surgery today! To book a personal consultation at New York Surgical Arts, call our Manhattan office at (212) 535-1470, our Long Island office at (516) 746-0155, or fill out our convenient inquiry form.
Find out more from Dr. Andan and the team at New York Surgical Arts on our blog.
References
Pérez, P., & Hohman, M. H. (2021). Neck Rejuvenation. PubMed; StatPearls Publishing. https://www.ncbi.nlm.nih.gov/books/NBK562229/ 
Alexander, L., & Patel, B. C. (2021). Platysmaplasty Facelift. PubMed; StatPearls Publishing. https://www.ncbi.nlm.nih.gov/books/NBK563291/