Lip Augmentation with Fillers
Consultations offered at our two convenient locations in Manhattan and Long Island, NY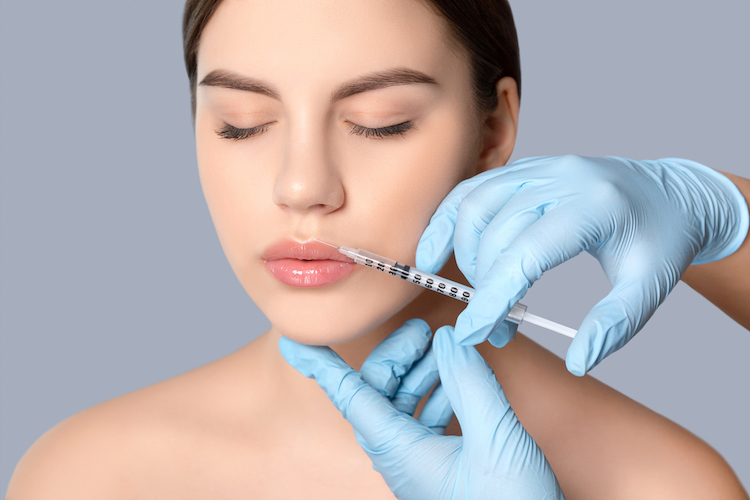 Lip augmentation with fillers is a safe, minimally invasive procedure that enhances the volume and fullness of the lips. Having thick, poutier lips have long been seen as attractive, and represents sensuality and youth. This is certainly achievable despite aging or genetics. Injectables are a fast avenue to provide your lips with natural-looking results that rejuvenate your entire countenance. At New York Surgical Arts, our main focus is you. Dr. Gordon Andan MD is a talented cosmetic surgeon that aims to give you beautiful, artistic outcomes with an emphasis on safety. His attention to detail and expertise ensures that every set of lips he treats is unique to the clients' desires, while still appearing naturally plush. If you're interested in taking your lips to the next level, schedule an informative personal consultation. New York Surgical Arts has two convenient offices to serve the greater NYC area. Call (212) 535-1470 to reach our Manhattan offices, or (516) 746-0155 to contact our Garden City location.
About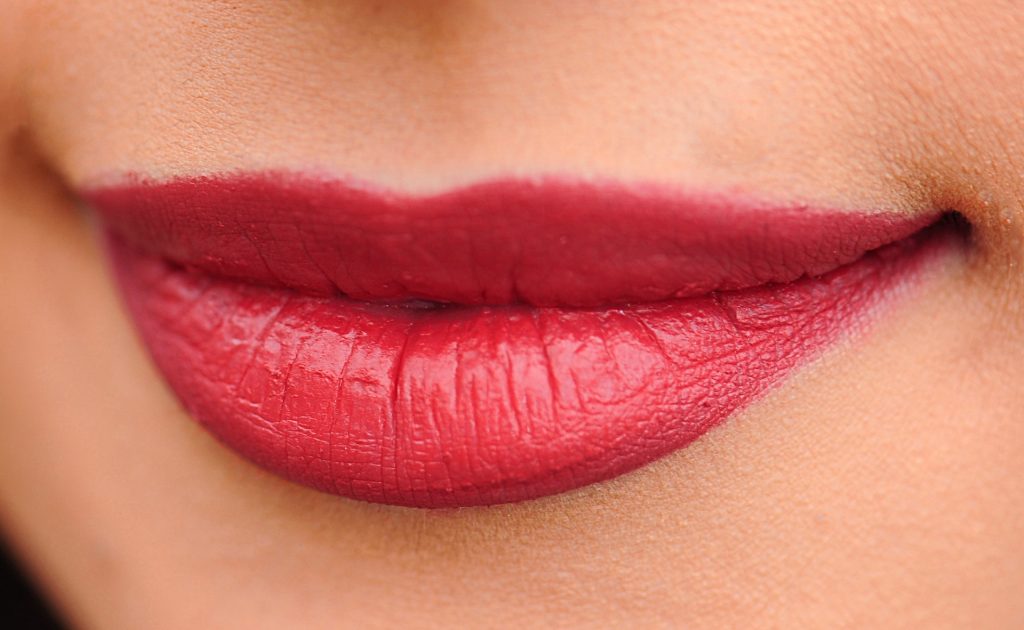 For many, a pair of supple, voluminous lips is one of the most sought-after features and is one that certainly never goes out of vogue. However, time, genetics, and smoking can cause the loss of lip volume. [1] Thankfully a lip augmentation can restore lacking lips. The use of dermal fillers in the lips creates a fuller, more luscious effect. These clear, injectable gels can be applied to target periorbital lines (smokers lines), flatness, and increase the curvature of both the upper and lower lip. The secret ingredient? Hyaluronic acid.
Hyaluronic Acid (HA)
Hyaluronic acid is a naturally occurring compound found in our bodies that provides important hydration and structural support to our tissue. Dermal fillers are formulated with a specifically engineered version of HA for a safe, durable way to add shape and volume from beneath the skin. [2] The results are instant and create a natural-looking, yet noticeable appearance. We use popular cosmetic brands such as Restylane, Restylane Silk, Juvederm, Juvederm Voluma XC.
Benefits
The allure of lip augmentation with fillers can be attributed to their easy, minimally invasive application, and of course, their consistently fantastic results. Patients fall in love with their lips because it's a small change that can recalibrate their entire facial appearance. [3] When performed by an expert injector, there's no risk of that "had work done" look. 
Fast, Natural Results
You'll immediately notice an improvement after your filler session is complete, and the results will continue to improve over the next few days. Once the filler has settled into place, and the formula begins rejuvenating the area, patients can look forward to a lush, curvaceous set of lips that accentuates their appearance.
Minimally Invasive
Surgery is not required for this treatment. That means no anesthesia, incisions, sutures, or painful recovery time. A lip augmentation with fillers offers little (if any) downtime and discomfort. When you visit us for a filler session, you'll be in and out of our office in under an hour, and able to immediately resume your life.
Increase in Self-Confidence
Women (and men) love lip fillers because it's an easy way to lift your mood and self-confidence. Everyone loves a new look. A lip augmentation is a great way to enhance what already makes you beautiful.
Candidates
Both men and women who are looking to upgrade their look and add some life to their lips might benefit from a lip augmentation with dermal fillers. Ideal candidates should be healthy, and free from certain underlying skin conditions. Pregnant patients should hold off until after their baby has arrived, and they've completed breastfeeding. If you have allergies to lidocaine, please let us know so we can find another solution that is right for you.
To understand how you would benefit from a lip augmentation, feel free to schedule a consultation with Dr. Andan. Or, you can call us at 212-535-1470 (New York) or (516) 746-0155 (Garden City).
Personal Consultation
We understand that it can be daunting to find a talented cosmetic surgeon that meets your unique needs. At New York Surgical Arts, our team provides outstanding results with an experienced, caring approach. Dr. Gordon Andan MD has a creative eye and a penchant for detail that has earned him the reputation as one of the leading plastic surgeons in the tri-state area. Your personal consultation will take place inside our two convenient offices in the New York City area. Our Manhattan office is a short stroll from Central Park. Those in Nassau and Suffolk County can visit our Garden City office next to Roosevelt Field, the largest shopping mall on Long Island and second in the state of New York.
To expedite your check-in process, we encourage patients to fill out a few forms before they arrive. Once you've been welcomed into a consultation room, you'll be asked a few questions about your health and medications. Your personal consultation is your opportunity to discuss your aesthetic goals, concerns, and ask questions. After an examination of your lips, Dr. Andan will be able to determine whether a lip augmentation with fillers will be an effective way to enhance your pout.
Schedule a consultation with our friendly staff to get started on rejuvenating your lips. Don't forget to check out our informative blog filled with insightful infographics and enlightening posts.
Preparation
When it comes to a lip augmentation with fillers, there is not much preparation needed. Fillers are fast and minimally invasive. We do ask patients to stop smoking and drinking alcohol 2-3 days before their lip augmentation. Please refrain from taking certain anti-inflammatories drugs and blood thinners. As always, keep yourself hydrated and get quality sleep to ensure your skin is healthy.
Procedure
Your face will be cleansed to prepare the target areas for the procedure. You may be given a numbing agent to maximize your comfort. Using a fine needle, Dr. Andan will strategically inject a dermal filler in specific areas of the lips to add volume and shape. [4] This will allow him to enhance the unique attributes of your lips, as well as targeting areas that need the most volume.
The entire process should take less than an hour. Patients report feeling only a mild twinge as the syringe is injected.
Recovery and Results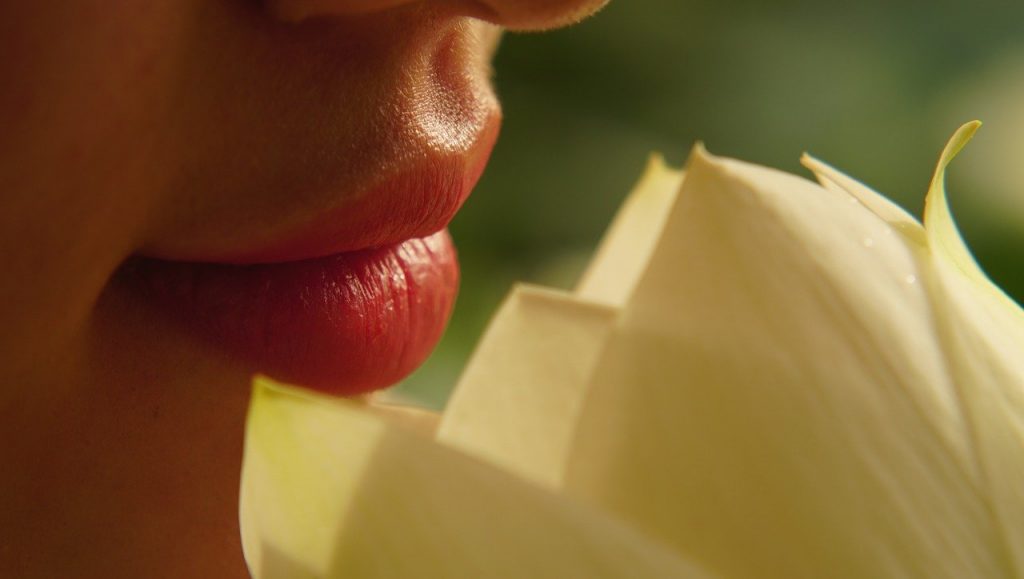 The good thing about the procedure is that it's a quick and effortless way to add volume and definition to your lips. You are free to get back into the swing of things right after your treatment. Please do not wear lipstick on the first day following your augmentation. After the injection, you may be given an ice pack to control the slight swelling and discomfort. This should dwindle away within a few days. [5]
When the swelling subsides, you will be able to see improvements to the appearance of your lips. A lip augmentation with fillers offers results that can last from 6 months to a year.
Corresponding & Complementary Procedures
Neuromodulators
These are another popular class of injectables for treating fine lines and wrinkles. However, they also can do wonders for enhancing the lips. When injected into the upper portion of the orbicularis oris muscle (the part responsible for the movement of the mouth and lips) it causes the muscle in your upper lip to relax which raises its edges upward, for a poutier look. This results in the affectionately called look "the lip flip." Although this treatment does not affect the actual volume of the lips, it can eliminate some lines and wrinkles, and create the appearance of a larger upper lip. Some of the brands we use are Botox and Dysport.
Having a lip augmentation using fillers is great for anyone looking to step up their look. Those who are looking for a longer-lasting alternative may want to consider two other options.
Those who want to dramatically increase their lips may be candidates for a lip implant. This procedure involves making tiny incisions inside the corners of your mouth. Then, Dr. Andan will insert a silicone implant through these incisions and close them with dissolvable sutures. Another option patients have at their disposal is a fat transfer. This procedure uses your own tissue for lip augmentation. The fat is harvested from your abdomen, purified, and redirected to your lips. You leave with lovely contours that will remain plump for up to five years or longer. 
Cost in New York City
The final price for your newly improved lips will vary. The cost of your lip augmentation with fillers will depend on the cosmetic used, the amount required, and the number of sessions needed to maintain your results. We will be able to quote you an accurate estimate following your personal consultation. Our offices are pleased to offer patients choices and we partner up with three financial lenders to help fund your treatment. Check out our financial page for more information.
References