Tummy Tuck
Consultations offered at our two convenient locations in Manhattan and Long Island, NY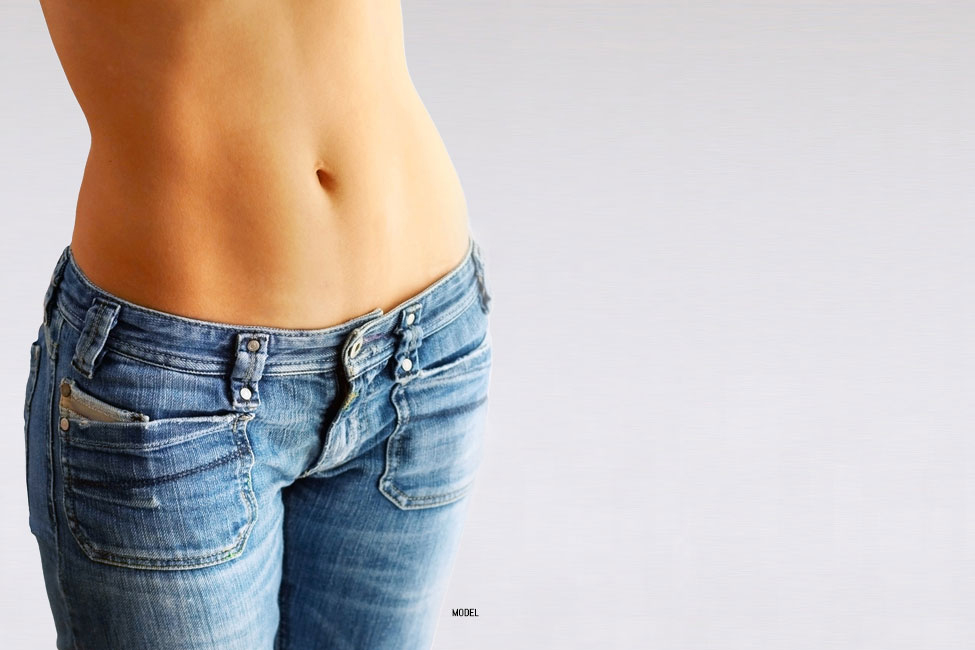 The midsection is one of the most common areas for people to feel self conscious about. Abdominoplasty, or tummy tuck surgery, improves the shape and appearance of the abdomen by tightening loose skin, toning the abdominal muscles and removing fatty tissue. The result is a tightened abdominal area that can have you looking and feeling remarkably better.
Why Choose Dr. Andan
Dr. Gordon Andan is recognized throughout the New York and Long Island area as a skilled body contouring surgeon. He takes special care to place the tummy tuck incision very low so that it can be easily hidden by undergarments or a bikini, leaving his patients highly satisfied with their results.
Every cosmetic surgery is performed in our AAAHC accredited operating facility, which meets or exceeds the national standards for patient health and safety.
The first step in achieving your ideal look with a tummy tuck is to talk one-on-one with Dr. Andan. Contact us today or call 516-746-0155 to request your consultation.
Before & After Photos
Candidates for Tummy Tuck Surgery
The best candidates for a tummy tuck are men and women who have abdominal skin laxity, separated (weakened) abdominal muscles or excess fat in and around their midsections. Women who have had pregnancies frequently have abdominoplasty to resolve these common post pregnancy concerns. Additionally, people who have undergone significant weight loss, whether through lifestyle changes, bariatric surgery or both, often get a tummy tuck to help reveal their slimmer, fitter figure.
A tummy tuck is commonly combined with liposuction to better enhance the overall body shape.
Liposuction can be applied to the upper abdomen and flanks to create a more sculpted, streamlined look when combined with your tummy tuck. Many women who have completed their families include abdominoplasty with their mommy makeovers, a combination of abdominoplasty with breast surgeries such as breast augmentation or a breast lift.
Your Tummy Tuck Procedure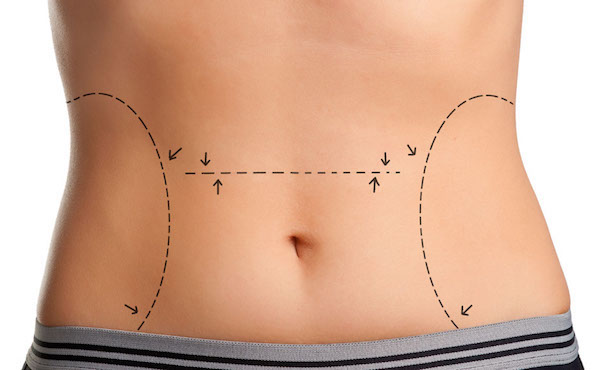 During your consultation, Dr. Andan listen to you and assess you and advice you if you are a good candidate. He'll also give you a more detailed breakdown of the procedure and the results you can expect.
Full Tummy Tuck
A full tummy tuck is performed under general anesthesia. The procedure begins with liposuction of the upper abdomen and flanks when indicated to remove excess fat so as to reveal a well toned and sculpted abdomen. Next, Dr. Andan makes sure to place the incisions very low so that the resulting scar can be covered by undergarments, including a bikini. He will also pull the two halves of the abdominal muscles together, resolving abdominal separation (abdominal laxity) commonly caused by pregnancy or weight gain. After fixing the abdominal muscles in place with sutures, he will tighten the stomach skin and remove any excess for a tauter, more youthful belly.
Mini Tummy Tuck
Dr. Andan also offers a mini tummy tuck option for people with less extensive contouring needs. A mini tummy tuck is ideal for those who mostly have excess skin laxity in the lower abdomen only. This procedure offers the benefit of a slightly smaller incision and can be the right option for men and women primarily concerned with the lower abdomen. During a mini tummy tuck, liposuction of the entire abdomen and or waist is performed if indicated to remove excess fat and reveal greater contours that enhance the results of the mini tummy tuck. This procedure can be performed using local or general anesthesia.
Your Recovery & Results
After returning home from your tummy tuck, you can expect to receive a personal phone call from our office to make sure you are doing well and respond to any questions you might have about your recovery.
Most people take anywhere from 1 to 2 weeks of downtime after getting a tummy tuck. It's important to avoid strenuous activity for several weeks after a tummy tuck.
The healing process for abdominoplasty depends on the individual, whether you included any additional procedures and which type of tummy tuck you had. Generally, a mini tummy tuck requires a shorter recovery period, but in both cases, some soreness and bruising is to be expected. You will need to wear a compression garment for several weeks following your surgery to promote optimal blood circulation and keep swelling to a minimum.
During your post-op visit, Dr. Andan will provide instructions on how to achieve a perfect scar. Dr. Andan understands that many people wish to have well healed scars that don't interfere with their cosmetic results.
Your final results can take 3 to 6 months to fully develop. You should notice a more contoured figure, tauter skin and more defined abdominal muscles. Many people who have had a tummy tuck report that the procedure helped them feel infinitely more confident about their midsection both in and out of their clothes.
Tummy Tuck FAQs
Many men and women are self-conscious about how their stomach looks. Loose skin, fatty deposits and weakened muscles can take a toll on your self-image, but a tummy tuck can smooth abdominal contours for an improved appearance.
At New York Surgical Arts, Dr. Gordon Andan is invested in answering any questions you might have so you can determine if a tummy tuck is right for you. Below, you can find some of the most frequently asked questions about the procedure, but please don't hesitate to contact us should you have additional questions.
Am I a good candidate for a tummy tuck?
Men and women who are in good health and who are within 15 pounds of their ideal weight are optimal tummy tuck candidates. It's important to note that a tummy tuck is not a weight loss method. Many adults who choose to have a tummy tuck have loose, excess stomach skin resulting from weight loss or pregnancy. A tummy tuck can also repair diastasis recti, which describes when the parallel bands of abdominal muscles become separated, resulting in a permanent belly pouch.
Which type of tummy tuck is right for me?
For men and women with loose skin and fat deposits both above and below the belly button, a full tummy tuck is appropriate. A full tummy tuck takes a comprehensive approach to improving the midsection, and liposuction may be included on the upper abdomen and flanks. For adults who only have skin laxity below the navel, a mini tummy tuck may be recommended. If necessary, liposuction may also be used with a mini tummy tuck to fine-tune the abdominal contours.
Can a tummy tuck be combined with other procedures?
A tummy tuck can be an excellent procedure on its own, but may also be combined with other plastic surgery procedures, particularly liposuction. A tummy tuck is often included as part of a mommy makeover and can play a key role in post-weight loss body contouring.
Can liposuction offer the same results as a tummy tuck?
It's common for people to confuse these two procedures or think that they're interchangeable, but they are not. Liposuction can only spot-treat problem fat that is diet and exercise resistant, while a tummy tuck can eliminate excess skin or correct abdominal laxity. In both a mini tummy tuck and a full tummy tuck, liposuction may be used to remove stubborn, complementing the overall results of the tummy tuck. However, liposuction on its own cannot address the cosmetic concerns that a tummy tuck does.
Will there be any scarring?
A tummy tuck, like most plastic surgery procedures, involves a degree of scarring. The scar will be discreetly located just above the pubic area, which can be concealed by undergarments, as well as a bikini. With proper postoperative care, the scar will be barely noticeable after a year or so.
How long before I can enjoy my final results?
Tummy tuck recovery can be divided into stages. During the first few weeks following your procedure, you'll experience significant swelling in your abdominal area. As the swelling subsides, your improved abdominal contours will be revealed. Wearing a compression garment can help hasten your recovery and aid in your comfort. Within 2 to 3 months, you'll begin to notice your new shape, with the more final results visible by the 6-month mark.
Your Next Step
Take the next step by requesting your consultation with Dr. Andan. Contact us online to schedule your consultation, or call us today at 516-746-0155 to get started.