Breast Augmentation with Lift
Consultations offered at our two convenient locations in Manhattan and Long Island, NY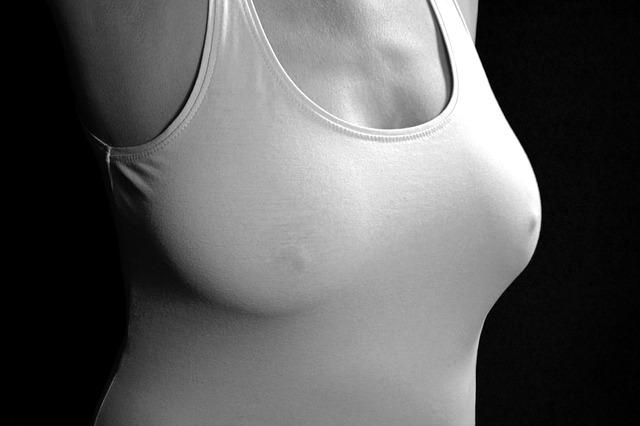 Breast augmentation with lift is a breast enhancement procedure that changes the breast size and symmetry for a younger, lifted look. Together, these procedures provide an excellent solution for women experiencing ptosis or sagging skin in the breasts caused by aging, pregnancy, or weight changes. Breast augmentation increases the breast size with an implant chosen by the patient while a breast lift positions the breast tissue to a higher place on the chest. As a result, these two procedures provide a perkier, more voluptuous, and attractive figure. Dr. Gordan Andan and his team of New York Surgical Arts experts are here to revitalize your look. Schedule your appointment at one of our convenient offices in the New York City area. Call either (212) 535-1470 (New York City) or (516) 746-0155 (Garden City) to get in touch with a friendly staff member or schedule an appointment online. 
Before and After Photos
About Breast Implants
Breast augmentation is one of the most sought-after treatments to achieve a voluminous chest appearance. However, it is essential to understand the details of your treatment. After the appropriate incisions are made, an implant is inserted inside the breast pocket. [1] You'll have the opportunity to review your options during your personal consultation with Dr. Andan.
Saline or Silicone Implants
There are two types of implants: Saline (saltwater) and silicone. Both are safe options to change the breast appearance, and each has unique advantages. Saline implants can be inserted into the breast and filled during the surgery. On the other hand, silicone implants are conveniently filled with gel before surgery to mimic the natural look and feel of the breast.
Size
The size of implants is measured in cubic centimeters (CC's), not by bra or cup size. A higher number of CC's in an implant means a bigger implant.
Shape
Patients can take advantage of two implant shapes: round and teardrop. Round implants offer patients better fullness and lift. Meanwhile, teardrop implants are designed to imitate the breast's natural contours. They are ideal for women who want a realistic look.
About Breast Lift
Medically known as a mastopexy, a breast lift improves the breast tissue's projection and symmetry. [2] Dr. Andan will make the appropriate incisions near the breasts to remove excess skin, tighten remaining skin, and reposition the nipple and areola for a shapelier look. 
Benefits
Combined, these procedures are great for patients looking to improve their breast size and projection. 
Advantages of Having Two Procedures Combined
Restores youthful contours
Increases the size of the breast and reduces redundant skin
Less hassle of having two separate procedures
Reduces cost and logistical concerns
Increased clothing options
Ideal Candidates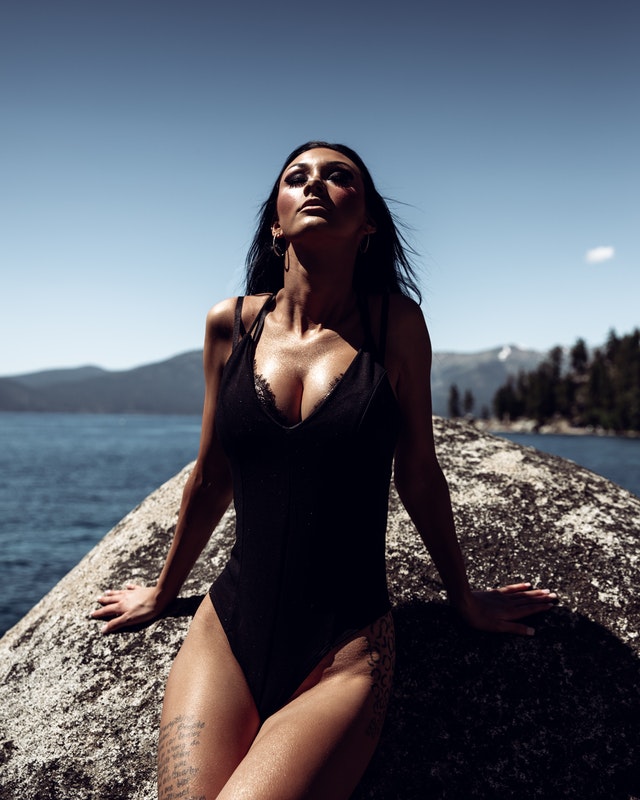 Healthy patients looking for a comprehensive makeover to their chest are ideal candidates. Women noticing a shift in their breast profile caused by aging, weight changes, or childbirth will highly benefit from this procedure. Ideal candidates usually:
Are in good health without medical conditions
Desire to achieve a dramatic breast look with a combined procedure
Willing to temporarily give up smoking until fully recovered
Are finished with their family building journey
Have positive and realistic expectations for what the surgery will do
To fully understand what is required from interested patients, please schedule a visit with Dr. Andan in New York City or Garden City, NY. Schedule your consultation here or by reaching us at (212) 535-1470 (New York City) or (516) 746-0155 (Garden City).
Personal Consultation with Dr. Andan
Dr. Gordon Andan's attention to detail and emphasis on natural-looking results sets him apart from the rest of the competition. Since creating New York Surgical Arts, Dr. Andan has been committed to each patient's success story. He delivers a personalized approach to cosmetic care, so patients can walk out pleased with their experience.
Your consultation is dedicated to discussing your intended results and available options. An examination of the breast tissue and skin laxity will determine if this combined procedure will achieve your aesthetic goal. Once we've developed a treatment plan, we will go over your choices to achieve an optimal breast aesthetic.
Preparation
Dr. Andan will provide patients with a list of instructions to complete before their surgery. They include:
Forgo smoking until you're properly healed.
Choose someone you know to pick you up from our surgical offices because the effects of anesthesia will impact your ability to drive.
Modify medication intake of certain prescription drugs because they may increase bleeding.
Pick up prescribed pain medications ordered by Dr. Andan before your surgery date.
Plan to take 1-2 weeks off from work to recuperate properly.
Procedure
We will begin your surgery by administering general anesthesia to keep you comfortable throughout the surgery. Dr. Andan will then make the appropriate incisions based on your treatment plan. But, don't worry. The discreet incisions will ensure low detectability. Then, Dr. Andan will securely place the chosen implant into the breast pocket. Unnecessary skin is excised, and the breast profile is contoured to provide a more pleasing shape. [1] Once finished, he will skillfully close the incisions with sutures. Depending on the specifics of your treatment, the procedure should take place within two hours. 
Fat Transfer Breast Augmentation
For fat transfer breast augmentation, Dr. Andan will first liposuction out a predetermined amount of fat from areas you wish to slim down. Next, the harvested fat will be cleaned and prepared for injection. Finally, the fat cells are gently injected directly into the breast to provide a natural, modest enhancement.
Recovery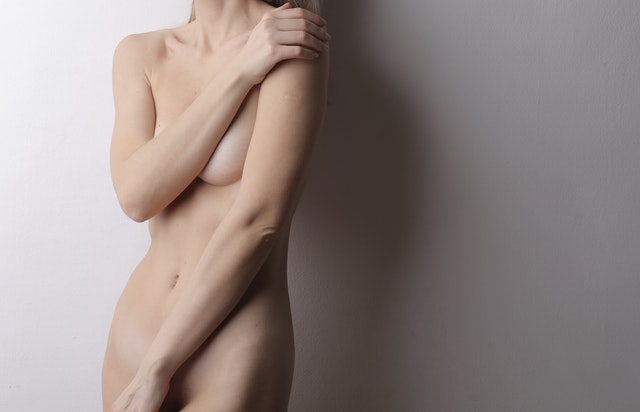 Completing the pre-surgery instructions ensures a successful, routine recovery with optimal results. Most patients will feel swelling, bruising, and discomfort for the first few days following surgery. Dr. Andan will prescribe medication to address these symptoms. Getting good rest will also facilitate an excellent recovery. After surgery, you will be given a support surgical bra to protect the results. Most women can resume easy activity and office work within a week and regular activity within 3-4 weeks.
Results
Immediate improvements can be seen right after surgery. However, continued results will show once your healing journey ends. When that happens, you will see a voluminous, perkier aesthetic to your breasts. Your new look can be kept for a long time by avoiding weight changes and maintaining a  healthy lifestyle. To get a better idea of your possible results, check out our Instagram, Facebook, and Twitter. 
Corresponding & Complementary Procedures
Your informative consultation with Dr. Andan may explore similar surgeries. They include:
Breast Augmentation
Patients only looking to increase the size of their breasts may do so with implants. The fully customized treatment gives patients several options to produce fuller breasts.
Breast Reduction
A reduction surgery relieves women from the stress and discomfort of oversized breasts. Dr. Andan removes excess tissue and skin and relocates the nipple to a better position on the breast mound, creating a comfortable, smaller breast shape.
Mommy Makeover
New mothers with post-pregnancy appearance concerns can address them with a customized collection of procedures. Patients can choose from various procedures that reduce fat and remove excess skin from the breasts, stomach, and face that provides a transformation to their appearance.
Cost of a Breast Augmentation with Lift in New York City
Your breast augmentation with lift is a customized treatment chosen by you and Dr. Andan. You can get a personalized quote at your initial consultation. Our office is happy to point you to the right resources to fund your procedure. Patients are encouraged to look out for occasional discounts on our specials page.
FAQ
Who is a good candidate for breast augmentation with lift?
Ideal candidates for a breast augmentation with lift are healthy individuals who want to make corrections to both the size and projection of their breasts. It is preferred by patients who want to combine two procedures at once and avoid the hassle of two separate surgeries. 
Are breast augmentation and breast lift the same thing?
Some people think they're the same, but they are not. However, both provide excellent outcomes for your breast profile, they just concentrate on two different things. Breast augmentation enlarges the breast with implants. By comparison, a breast lift repositions the breast tissue higher on the chest to provide a perkier, youthful aesthetic. 
How long will a breast augmentation with lift take?
Your breast augmentation with lift surgery may take up to two hours to complete. 
How long is the recovery period with a breast augmentation with lift?
Patients will see gradual improvement to their post-surgery symptoms within 1-2 weeks. At this time, you can resume work and light activity. Within four weeks, you can continue strenuous activities such as exercise. 
References
Ono, M. T., & Karner, B. M. (2019). Four-step Augmentation Mastopexy. Plastic and Reconstructive Surgery – Global Open, 7(11), e2523. https://doi.org/10.1097/gox.0000000000002523
Ramanadham, S. R., & Rose Johnson, A. (2020). Breast Lift with and without Implant: A Synopsis and Primer for the Plastic Surgeon. Plastic and Reconstructive Surgery. Global Open, 8(10), e3057. https://doi.org/10.1097/GOX.0000000000003057