Breast Augmentation
Consultations offered at our two convenient locations in Manhattan and Long Island, NY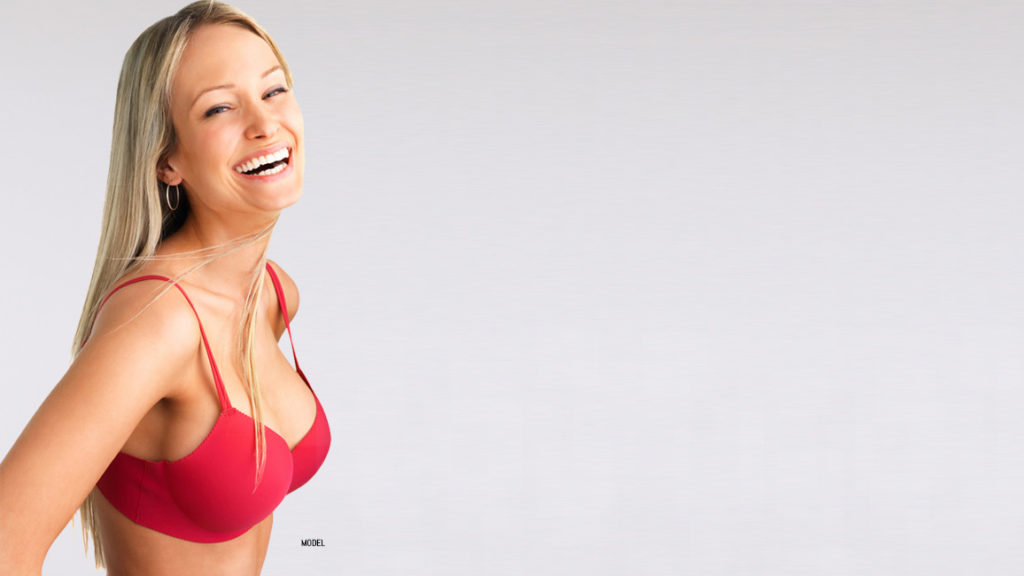 Breast Augmentation is a surgical procedure to increase the size and improve the shape of the breasts. It remains one of the most popular cosmetic enhancements in plastic surgery.
New York Surgical Arts strives to keep our community informed about exciting new developments and emerging trends in the aesthetic industry. Read our blog to stay abreast of what comes next.  
Enhance Your Life
For many women, breast size has a tremendous impact on their self-image and confidence. If your breasts never developed as fully as you'd hoped, or if you've lost breast volume as a result of weight loss, pregnancy or age, you're not alone. Each year, countless women across the country achieve a curvier figure with the help of breast implants.
New York Surgical Arts is committed to the health, safety and happiness of our patients. We were founded by Dr. Gordon Andan, who brings his years of experience, elite medical training and undeniable charisma to his very own plastic surgery practice. He is joined by Dr. Carey J. Nease, an accomplished surgeon with an extensive background in both art and medicine. Dr. Nease is guided by his highly refined aesthetic sensibilities. Together, they create a supportive and inviting workplace that puts the needs of the patient front and center. Consider a confidential consultation at New York Surgical Arts and begin your breast augmentation journey at the finest plastic surgery practice in the city. Contact us to get the conversation started. Call 516-746-0155 to speak with us directly. 
We are are now scheduling Virtual Consultations for patients who prefer to conduct some business remotely. 
Before and After Photos
Augmentation Candidates
The most common candidates for breast augmentation are women who feel self-conscious about having smaller breasts. You may have always wanted a fuller figure. You may have experienced a loss in breast volume due to age, nursing or weight fluctuations.
Breast implants can be ideal for women who want to see a change in cup size along with improved cleavage. For more subtle changes, Fat Transfer Breast Augmentation can also be a great option. Implants can also be combined with fat transfer for a boost in volume along with shapelier, softer contours.
It's important to understand that implants only add volume to your existing breasts. If your breasts appear to sag or droop, a Breast Lift may be a better option for you. You can also combine a breast lift with implants for a perkier, more youthful silhouette with improved cleavage.
Your Confidential Consultation at New York Surgical Arts
As an extensively trained, experienced and passionate cosmetic surgeon, Dr. Gordon Andan ensures that he meets the aesthetic goals of each woman when it comes to their breast augmentation. All of our cosmetic surgeries are performed in our private surgical facility. Our on-site operating room is gold-star certified by the Accreditation Association for Ambulatory Health Care (AAAHC), a clear sign of our commitment to providing you with the highest level of quality care.
The first question we shall seek to answer is also the most obvious one: how big? At your confidential consultation, Dr. Andan will invite you to try on various breast implant sizers to help you decide on the perfect implant size for you. As a policy, Dr. Andan believes that each woman should decide which size implants to get.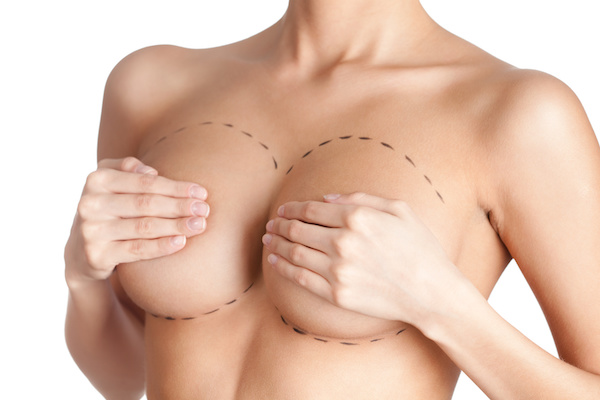 Deciding on the right implant size to achieve your aesthetic goals can be a difficult decision. In this regard, Dr. Andan makes sure you never feel rushed. In fact, you have plenty of time to consider your decision and plan a proper course of action Your breast augmentation will be tailored to you, after all. It is a completely customizable procedure that has enjoyed many new advancements in recent years. In order the make the most informed decision, and to take full advantage of emerging opportunities, Dr. Andan often encourages curious patients to come in for subsequent consultations. A single appointment barely scratches the surface of all that's out there for you.
Making the decision to get breast implants is a personal one. During your consultation, Dr. Andan will take the time to thoroughly answer any questions you may have about your breast enlargement procedure and the results you can expect to see.
The first step in achieving your ideal look is to talk one-on-one with Dr. Andan. Contact us today or call 516-746-0155 to request your consultation.
Preparation & Procedure
It all begins with a simple incision.
Each breast augmentation proceeds with earnest intentions to place your incision pattern as discreetly as possible. Most often, incisions are hidden in the natural fold below the breast (inframammary fold). In each case, Dr. Andan takes every precaution to ensure optimal healing for a beautiful final result. 
Types of Breast Implants 
Saline breast implants feature a round, smooth silicone outer shell that's filled with a sterile saltwater solution. Because they're inserted empty and filled after placement, saline breast implants typically require a slightly smaller incision.
Silicone breast implants are filled with a silicone gel. Many women feel that silicone breast implants offer final results that feel and look more like their natural breasts. Silicone implants come pre-filled to the desired size from the manufacturer.
After placement, Dr. Andan will close the incisions with sutures. These sutures are buried in the incision and dissolve within a few weeks. Breast augmentation is performed on an outpatient basis, so you will be able to go home once your procedure is completed.
Although rare, capsular contracture is the #1 possible complication of breast augmentation. Do you have all the information you need to make an informed decision? Start by checking out our comprehensive guide: Capsular Contracture: Everything You Need to Know.
Recovery & Results
On the night after your surgery, you can expect to receive a phone call from our office to make sure you are doing well. We are happy to answer any questions you may have about your recovery process. It's important that you follow Dr. Andan's pre- and post-operative instructions carefully, as these will help support better recovery.
Although you can expect to feel some discomfort after your procedure, recovery from breast enlargement is a gradual process that varies for each woman.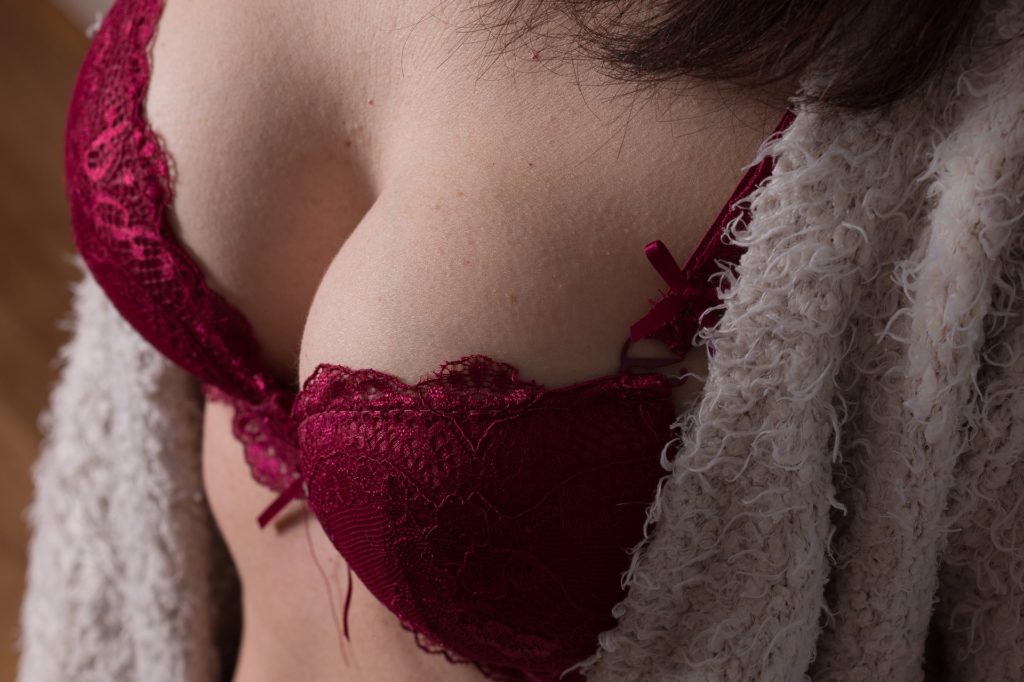 Most women take about a week away from work and their regular routines after breast augmentation. You can gradually ease into exercise and other more strenuous activities in the following weeks and months. Dr. Andan will examine your recovery progress and let you know when you are ready for more strenuous activity.
Right after your procedure, you should see a noticeable difference in your breast size. Initially, your breasts will be swollen and your implants will sit higher on your torso. Your final results will continue to evolve over the following several weeks as you heal. Most women can expect their breast implants to drop into place a few months after their surgery.
Because the incisions during a breast augmentation are typically made under the breasts, you can expect your scars to become virtually unnoticeable. Scars typically take about 18 months to mature, so don't be alarmed if you notice prominent scars appearing. They will gradually fade, soften and flatten on their own. Avoiding excess sun exposure can help incisions to fade and prevent adverse scarring
Over the next three to six months, you'll gradually see your desired results begin to take their full shape. 
How Much Does Breast Augmentation Cost in New York City?
Every procedure and New York Surgical Arts is customized to the needs of the individual. Dr. Andan shall determine the scope and sequence of your treatment at your personal consultation. Then, he shall quote you an accurate cost. Breast augmentation with implants can help to improve your self-image and your quality of life. Many women find that the procedure can significantly boost their confidence.
You can check our Patient Resources page for information on our financing options. 
FAQ
What is the most common size breast implant?
Breast augmentation is among the most popular cosmetic procedures. The most popular size for breast implants is 350 to 400 cubic centimerters (cc). It is difficult to translate this directly into a bra size since cup sizes are not standardized across the garment industry. However, for most patients, this would look like a small to a large C cup.
What is the most popular implant type?
FDA-approved silicone implants are the most popular type of breast implant on the market. They tend to be much more sought after than saline implants. Most patients report that silicone implants provide a more realisitc look and responsiveness than other types of implants.
References
Adams, W. P., & Mallucci, P. (2012). Breast Augmentation. Plastic and Reconstructive Surgery, 130(4). doi: 10.1097/prs.0b013e318262f607
Headon, H., Kasem, A., & Mokbel, K. (2015). Capsular Contracture after Breast Augmentation: An Update for Clinical Practice. Archives of Plastic Surgery, 42(5), 532. doi: 10.5999/aps.2015.42.5.532
Hidalgo, D. A., & Spector, J. A. (2014). Breast Augmentation. Plastic and Reconstructive Surgery, 133(4). doi: 10.1097/prs.0000000000000033