Breast Augmentation
Consultations offered at our two convenient locations in Manhattan and Long Island, NY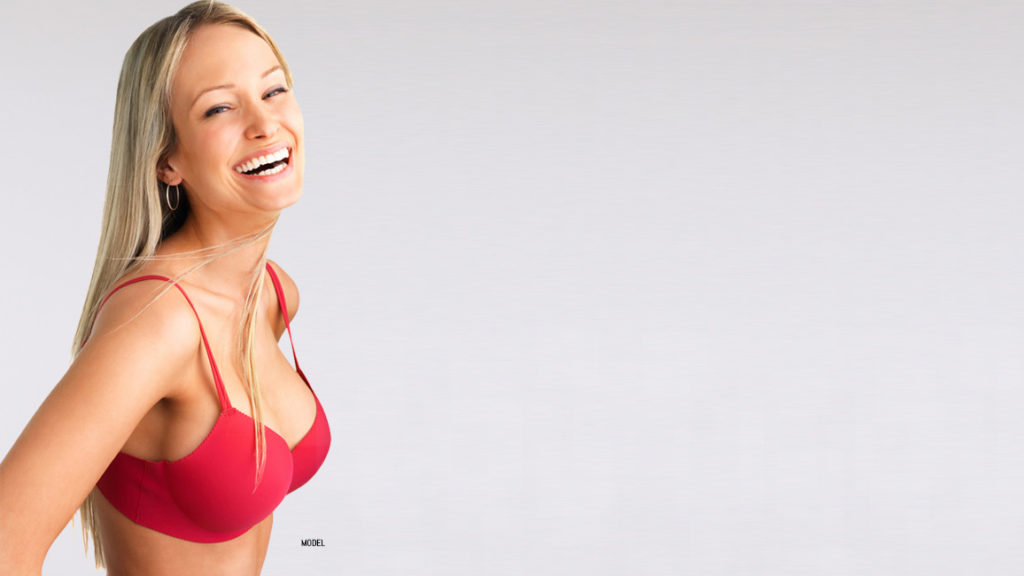 For many women, breast size has a tremendous impact on their self-image and confidence. If your breasts never developed as fully as you'd hoped or if you've lost breast volume as a result of weight loss, pregnancy or age, you're not alone. Each year, countless women across the country achieve a curvier figure with the help of breast implants.
Why Choose Dr. Andan
As an extensively trained, experienced and passionate cosmetic surgeon, Dr. Gordon Andan ensures that he meets the aesthetic goals of each woman when it comes to breast augmentation.
All our cosmetic surgeries are performed in our AAAHC accredited operating facility, which represents our commitment to providing you with the highest level of quality care.
The first step in achieving your ideal look is to talk one-on-one with Dr. Andan. Contact us today or call 516-746-0155 to request your consultation.
Before & After Photos
Candidates for Breast Augmentation
The most common candidates for breast augmentation are women who feel self-conscious about having smaller breasts. You may have always wanted a fuller figure, or may have experienced a loss in breast volume due to age, nursing or weight fluctuations.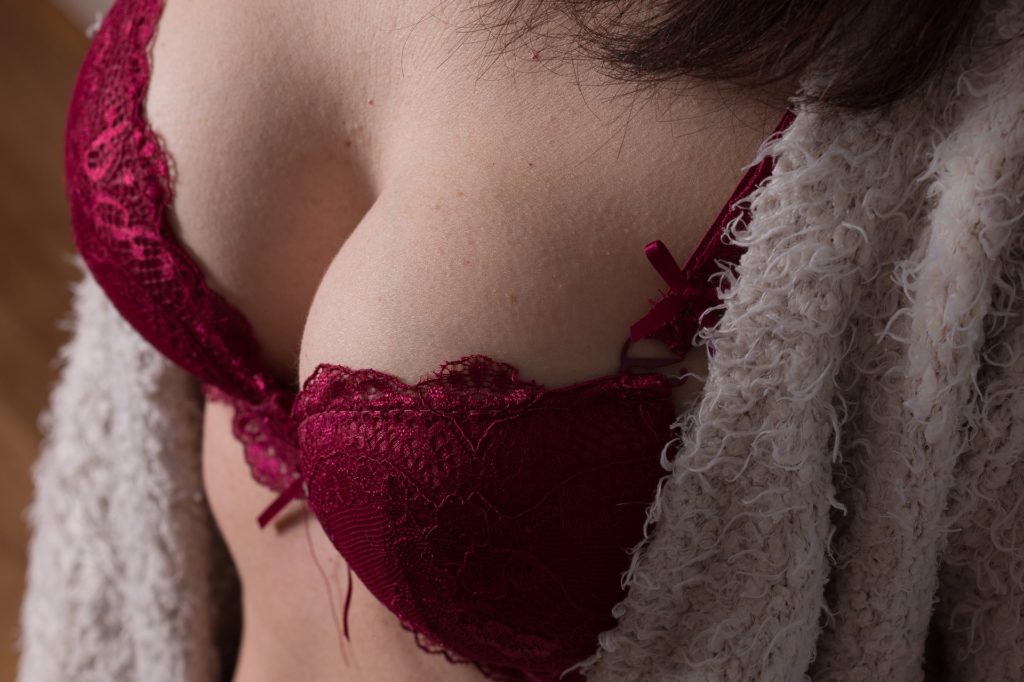 Breast implants can be ideal for women who want to see a change in cup size along with improved cleavage. For more subtle changes in breast size, shape and cleavage, fat transfer breast augmentation can also be a great option. Implants can also be combined with fat transfer for a boost in volume along with shapelier, softer contours.
It's important to understand that implants only add volume to your existing breasts. If your breasts appear to sag or droop, a breast lift may be a better option for you. You can also combine a breast lift with implants for a perkier, more youthful silhouette with improved cleavage.
Your Breast Augmentation Procedure
Making the decision to get breast implants is a personal one. During your consultation, Dr. Andan will take the time to thoroughly answer any questions you may have about your breast enlargement procedure and the results you can expect to see.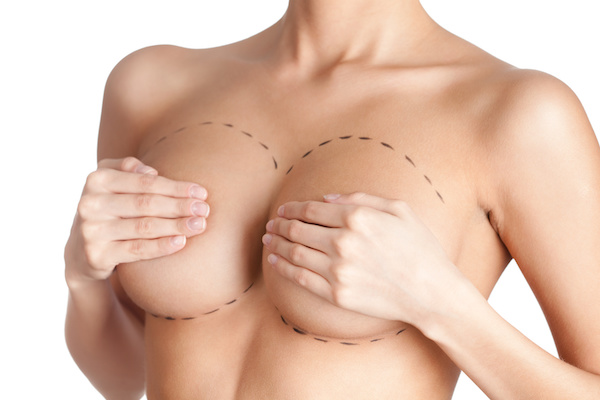 Each breast augmentation begins with a small incision, which Dr. Andan will place as discreetly as possible. Most often, incisions are hidden in the natural fold below the breast (inframammary fold). In each case, Dr. Andan takes every precaution to ensure optimal healing for a beautiful final result. He'll also provide advice on scar care before surgery, and go into more detail on how to achieve the perfect scar during your post-op follow-ups.
The exact incision type used for your augmentation procedure will depend on your preferences, your aesthetic goals and whether you plan to combine your breast augmentation with any additional procedures.
The type of implants used for your breast augmentation is another determining factor for incision placement:
Saline breast implants feature a round, smooth silicone outer shell that's filled with a sterile saltwater solution. Because they're inserted empty and filled after placement, saline breast implants typically require a slightly smaller incision.
Silicone breast implants are filled with a silicone gel, and the outer shell can be smooth or textured. Many women feel that silicone breast implants offer final results that feel and look more like their natural breasts. Silicone implants come pre-filled to the desired size from the manufacturer.
After placement, Dr. Andan will close the incisions with sutures. These sutures are buried in the incision and dissolve within a few weeks to a few months, leaving a perfect scar. Breast augmentation is performed on an outpatient basis, so you will be able to go home once your procedure is completed.
Although rare, capsular contracture is the #1 possible complication of breast augmentation. Do you have all the information you need to make an informed decision? Start by checking out our comprehensive guide: Capsular Contracture: Everything You Need to Know.
Your Perfect Breast Augmentation Size
During your consultation, Dr. Andan will have you try on various breast implant sizers to help you decide on the perfect implant size for you. As a policy, Dr. Andan believes that each woman should decide which size implants to get.
Dr. Andan will offer his expertise and guidance, but ultimately encourages you to make the final choice as to the ideal result you desire.
Deciding on the right implant size to achieve your aesthetic goals can be a difficult decision. In this regard, Dr. Andan makes sure you never feel rushed, but instead have plenty of time to make a decision. He also encourages you to come in for subsequent consultations if you cannot decide on what size breast implants seem best.
Your Recovery & Results
On the night after your surgery, you can expect to receive a phone call from our office to make sure you are doing well and answer any questions you may have about your recovery process. It's important that you follow Dr. Andan's pre- and post-operative instructions carefully as these will help support better recovery as well as avoid potential issues as you heal.
Although you can expect to feel some discomfort after your procedure, recovery from breast enlargement is a gradual process that varies for each woman.
Most women take about a week away from work and their regular routines after breast augmentation. You can gradually ease into exercise and other more strenuous activities in the following weeks and months. Dr. Andan will examine your recovery progress and let you know when you are ready for more strenuous activity.
Right after your procedure, you should see a noticeable difference in your breast size. Initially, your breasts will be swollen and your implants will sit higher on your torso. Your final results will continue to evolve over the following several weeks as you continue to heal. Most women can expect their swelling to fully resolve and their breast implants to drop into place a few months after getting breast implants.
Breast Augmentation FAQ
Whether you've always been self-conscious of the size, shape or asymmetry of your breasts, or you've experienced weight loss or a pregnancy that's changed the way your body looks, breast augmentation with implants can help to improve your self-image and quality of life. Many women find that breast enlargement can leave them looking just as great as they feel on the inside, which can significantly boost confidence.
At New York Surgical Arts, cosmetic surgeon Dr. Gordon Andan is invested in answering any questions you might have so you can determine if breast augmentation with implants is right for you. Below, you can find some of the most frequently asked questions about the procedure, but please don't hesitate to contact us for more information should you have additional questions.
Am I a good candidate for breast augmentation?
This is one of the most common questions that women considering breast augmentation ask. In truth, almost any woman of almost any age can be a good candidate for breast implants provided she is in good physical and mental health. Often, women whose breasts never developed as fully as they would have liked get breast implants to achieve a curvier figure. Another common reason women have breast enlargement is to restore volume in their breasts after aging, pregnancy, nursing or weight loss. While implants have been shown to boost women's self-confidence and offer many a more positive body image, it's important to maintain realistic expectations about your results.
How do I choose the right implant size?
During your consultation, you'll have the opportunity to try on various sizers to get a sense for which implant size is best suited to your appearance goals. Dr. Andan is happy to offer you guidance as you choose the implants that will help you to achieve your desired look. At New York Surgical Arts, we understand that selecting the right breast implant is an important decision, and we encourage you to take the time you need to ensure you get the results you're after.
Q. How long will my procedure take?
Although the duration of your breast augmentation will depend on things like the type and size of implant you choose and your specific anatomy, a typical procedure takes about 1 to 2 hours to complete. If you're combining your augmentation with a breast lift, the combined procedure may take a little longer. Women who have lost a significant amount of weight or have developed breast sagging as a result of pregnancy or age may be good candidates for pairing a breast lift with augmentation.
What are the alternatives to breast implants?
While breast augmentation using implants is the most common way for women to enlarge their breasts, some women may be good candidates for fat transfer breast augmentation. This procedure uses fat cells from your own body to fill out breast volume and is best for people interested in a mild size increase. Some women also use fat transfer breast enlargement to further enhance their results from breast implants.
Will there be any scarring?
Because the incisions during a breast augmentation are typically made under the breasts, you can expect your scars to become virtually unnoticeable. Scars typically take about 18 months to mature, so don't be alarmed if you notice your scar appearing more prominent before it begins to fade. It will gradually fade, soften and flatten on its own. Practicing good scar management, including avoiding sun exposure, can help incisions to fade and prevent adverse scarring
How long before I can enjoy my results?
While everyone's body heals differently, you can expect to start noticing your results within the first few days or week after your procedure, as normal swelling and bruising may be present during this time. Over the next weeks and months, you'll gradually see your desired results begin to take their full shape. Final results may take anywhere from 3 to 6 months to fully appear, revealing your new shape.
Your Next Step
Take the next step by requesting your consultation with Dr. Andan. Contact us online to schedule your consultation, or call us today at 516-746-0155 to get started.