Plastic Surgery Procedures for Men
Consultations offered at our two convenient locations in Manhattan and Long Island, NY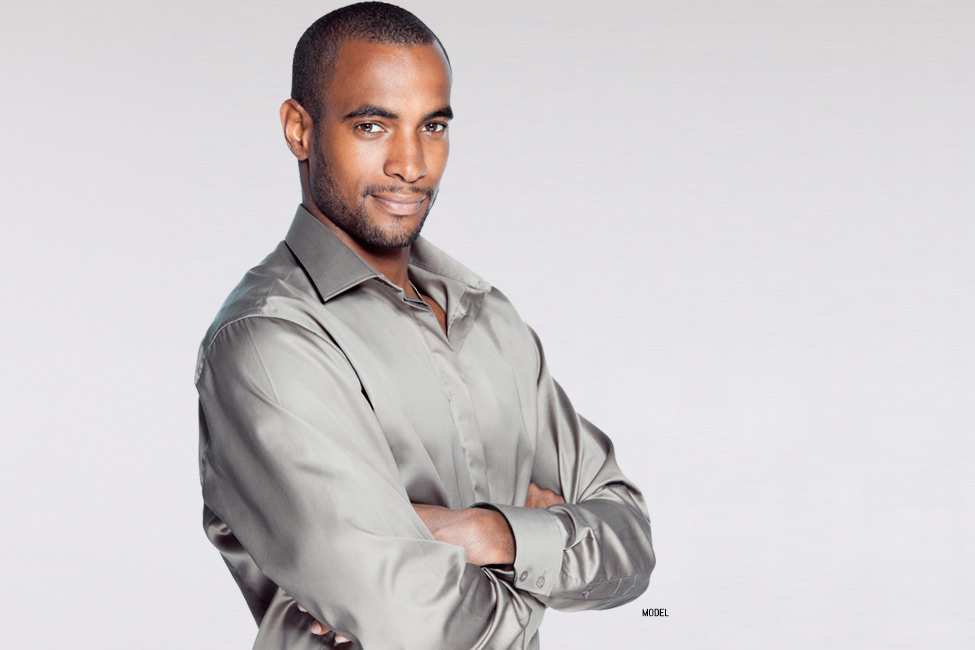 Cosmetic surgery is not exclusively a 'woman's world.' Today, more men than ever before are seeking cosmetic surgery to achieve the body of their dreams. Whether you are interested in gaining traction in the competitive professional world, impressing a partner or spouse or simply feeling more confident with the image you see in the mirror each day, New York Surgical Arts can help you attain your aesthetic goals with cosmetic surgery.
Why Choose Dr. Andan
Dr. Gordon Andan is a board-certified cosmetic surgeon with extensive experience performing procedures that address the specific needs of men.
Every cosmetic surgery is performed in our AAAHC accredited operating facility, which meets or exceeds the national standards for patient health and safety.
The first step in achieving your ideal look is to talk one-on-one with Dr. Andan. Contact us today or call 516-746-0155 to request your consultation.
What's Different about Male Cosmetic Surgery?
Men and women alike struggle with problem areas on their bodies. These problem areas differ between the sexes. Problem areas are also treated differently for women and men. For example, when performing liposculpting of the waist in women, the desired end result is a small and curvy waist (the so-called "Coca-Cola bottle" shape). On the other hand, in men the end result is to achieve a straight waist.
Men today increasingly seek aesthetic procedures for the face and body to maintain a youthful look, a fit figure and a confident demeanor.
Additionally, the higher muscle content typical of the male figure requires careful attention that highlights the underlying musculature while maintaining smooth and natural-looking contours. Dr. Andan pays close attention to these details and differences and tailors his procedures to meet each person's aesthetic needs.
Male Breast Reduction/Gynecomastia
Gynecomastia is abnormal enlargement of the male breast and most of the time begins in adolescence. The enlargement of the breast is due to enlargement of the breast gland and also increased fatty tissue deposits around the breast gland. When the breast enlargement is as a result of fat accumulation with no gland enlargement, it is referred to as pseudo-gynecomastia.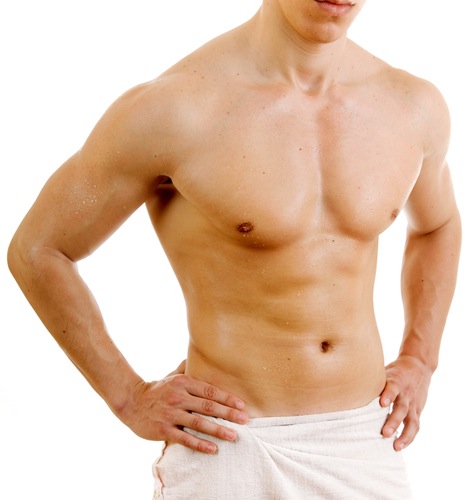 Gynecomastia tends to make men feel self-conscious about their bodies. Some men with gynecomastia are not comfortable taking off their shirts on the beach or other recreational places. Some men also tend to wear loose fitting clothing to conceal the gynecomastia.
The good news is that specific procedures for gynecomastia performed by Dr. Andan can address this problem leaving no telltale signs of surgery but leaving men with nicely sculpted and natural-looking chests. Gynecomastia correction surgery usually involves a combination of liposculpting and removal of the gland. The specific problem determines the treatment approach. For those who have a component of fat, liposculpting is used to remove the excess fat whilst sculpting the chest (breast) to achieve a nicely contoured and masculine chest.
Next, the gland is removed through an incision on the lower border of the areola (the darkened area of the nipple area). The placement of the incision is such that the resulting scar is not noticeable. For those with very large gynecomastia or with very loose skin, Smartlipo™ laser liposuction can be included to tighten and tone the skin. Gynecomastia correction surgery is usually performed under local anesthesia or general anesthesia depending on your preference.
Before and After Photos
Male Breast Reduction FAQs
Many men seek out male breast reduction surgery to improve the signs of gynecomastia, or abnormal enlargement in the male breast. Male breast reduction surgery can get rid of "man boobs" by restoring more masculine lines through the chest area, helping you feel more secure about your body and delivering a major confidence boost.
At New York Surgical Arts, cosmetic surgeon Dr. Gordon Andan is invested in answering any questions you might have so you can determine if male breast reduction is right for you. Below, you can find some of the most frequently asked questions about the procedure, but please don't hesitate to contact us for more information should you have additional questions.
Am I a good candidate for male breast reduction?
To be a good male breast reduction candidate, you should be in good health and not have any medical conditions that might prevent you from having surgery. You should be a non-smoker and be able to maintain a steady weight. If you fit these criteria and are unhappy with the look and/or feel of your overdeveloped breasts, you are probably a good candidate for male breast reduction. You should also have realistic expectations about the outcome of your surgery.
What happens during the procedure?
Gynecomastia correction surgery often involves some liposuction to remove excess fat from the area and to sculpt the chest into a more pleasing shape. Glandular breast tissue will be removed through a small incision, usually placed around the areola. Dr. Andan will customize your procedure based on your particular issues and expectations, and may even suggest complementary procedures.
What is the recovery like?
You will most likely experience some swelling and discomfort in the days following your gynecomastia treatment. Depending on how you feel and the extent of your surgery, you will probably be able to go back to work in about 1 week. You should be able to gradually return to an exercise regimen after about 2 weeks. Of course, each man's recovery will be different. Dr. Andan will provide you with specific aftercare instructions to help make your recovery as quick and comfortable as possible. You will receive a phone call from Dr. Andan's office on the night of your surgery to check in on you and answer any questions you have.
Will I have scars on my chest?
You will have some scarring at your incision sites. Dr. Andan will place your incisions on the lower portion of your areola, where they should be virtually undetectable. You'll also be given incision care instructions to help you heal well and keep visible scarring to a minimum.
How long do the results of male breast reduction last?
Since the overdeveloped breast gland is removed during surgery, the results can last a lifetime. However, weight gain or hormonal changes can cause the development of fatty deposits through the chest area. To give yourself the best chance at enjoying long-lasting results, eat a healthy diet and exercise regularly to maintain your weight.
Nipple Reduction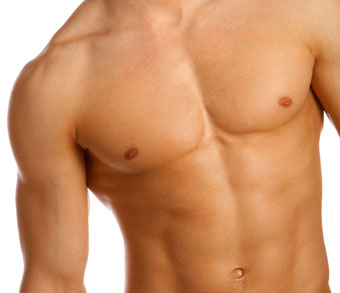 Reducing the size of the nipples can provide better proportions to the male chest and reduce chafing caused by the nipples rubbing against clothing. Large nipples that sometimes show through clothing can be reduced to the natural small size with no obvious scars. When Dr. Andan performs nipple reduction surgery, he uses local anesthesia to numb the area around the nipples before reducing their size. Individuals who have this procedure can return to work after a few hours.
Liposuction
Liposuction can be performed almost anywhere on the face or body. Liposculpture for men can enhance the abdominal muscles, sculpt the torso, enhance the definition of the upper arms and reduce a double chin. Dr. Andan performs a variety of techniques beyond traditional liposuction to address the specific needs of his male patients.
Smartlipo™ is a laser liposuction technique that incorporates laser energy to melt fat deposits before extraction via suction. The heat from the laser stimulates collagen and elastin in the skin, encouraging tightening and toning of the treatment area.
360° liposuction, also known as circumferential liposuction, is a more comprehensive option for liposculpting. With this technique, Dr. Andan performs lipo of the full torso, abdomen, flanks, waist and entire back.
VASER Hi-Def® Lipo uses tissue-selective ultrasound technology to etch out specific muscle groups to help bring out that inner six-pack and emphasize your athletic body.

Men: Ready to look your best? Find out if lipo's the answer to getting those six-pack abs you've always wanted. Learn more in our new guide: Men, Liposuction and Six-Pack Abs.
Other Procedures
Men also commonly benefit from a wide range of additional surgical and nonsurgical procedures. Facelift surgery can turn back the clock to help you regain a more youthful look as you advance in age, while chin implants can create a better-defined face and jaw.
Men can also benefit from a full or mini-tummy tuck to remove excess skin and fat from the abdominal area while giving the abdomen a sculpted look.
Nonsurgical treatments like BOTOX® Cosmetic and injectable fillers can enhance your facelift results or work on their own to stave off signs of age by smoothing out crow's feet, frown lines and deeper facial wrinkles.
Your Recovery & Results
Dr. Andan prioritizes the comfort and health of each person who visits our practice. On the night of your aesthetic procedure, you will receive a phone call from our office to check on the initial stages of your recovery and answer any questions you may have.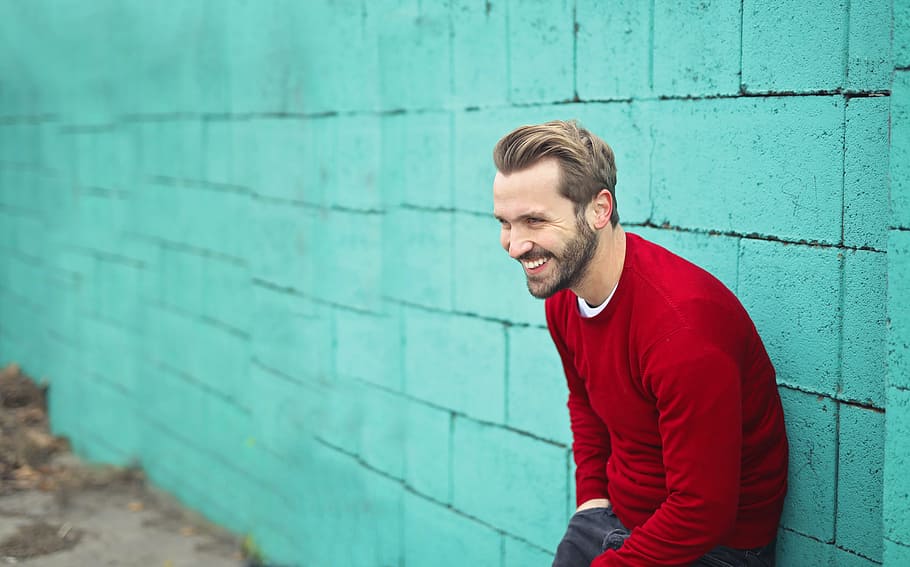 Recovering from your procedure is a gradual process. Your specific recovery will depend on which procedure(s) you have chosen and the surgical approach taken by Dr. Andan. In general, some amount of swelling and bruising is normal following your procedure. Depending on the extent of your procedure, swelling may subside in a few weeks or months. Dr. Andan may ask you to wear a compression garment, use post-operative drains or avoid certain activities as you recover from surgery.
While you should notice a difference in your appearance immediately following your surgery, Dr. Andan will provide you with a more detailed description of what to expect after surgery during your consultation.
Your Next Step
Take the next step by requesting your consultation with Dr. Andan. Contact us online to schedule your consultation, or call us today at 516-746-0155 to get started.