Facelift
Consultations offered at our two convenient locations in Manhattan and Long Island, NY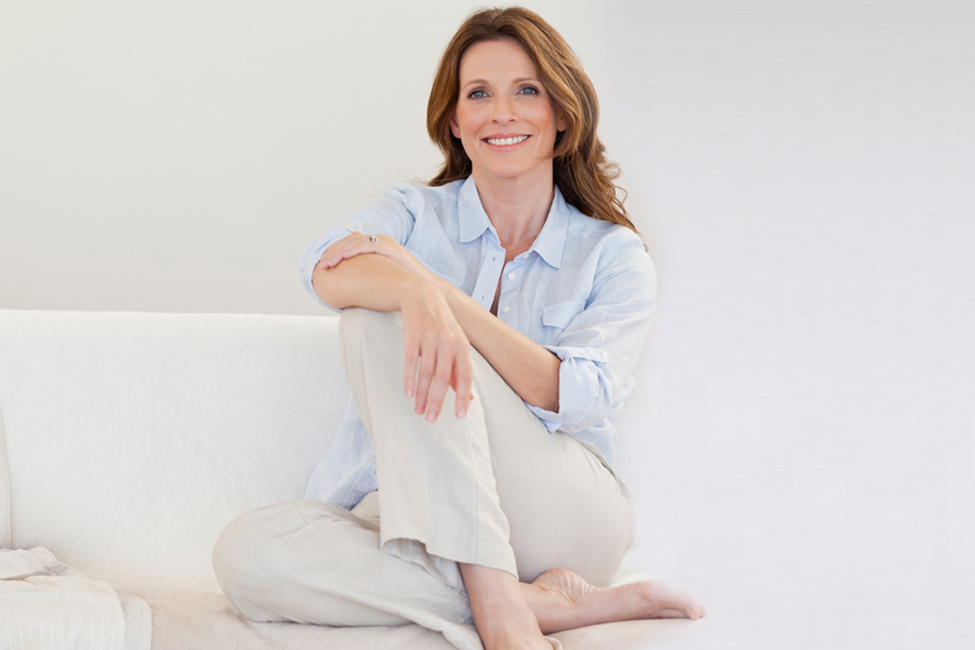 A facelift is the surgical solution to sagging, wrinkled skin. Aging tends to affect your self-image the most when it involves your face. Facial skin can thin and lose elasticity, making you susceptible to wrinkles. The gradual loss of facial volume is a telltale sign of the aging process, leading to deep wrinkles, folds and ptosis (sagging). A facelift enhances your face, leaving you with a fuller, more youthful appearance.
Dr. Gordon Andan of New York Surgical Arts is an experienced, board-certified cosmetic surgeon with offices in Manhattan and Long Island. His main goal is to leave his clients looking and feeling youthful and rejuvenated with natural-looking results after getting a facelift. To learn how a facelift can raise your look as well as your spirit, talk one-on-one with Dr. Andan. Contact us today or call 516-746-0155 to request your consultation.
About Facial Enhancement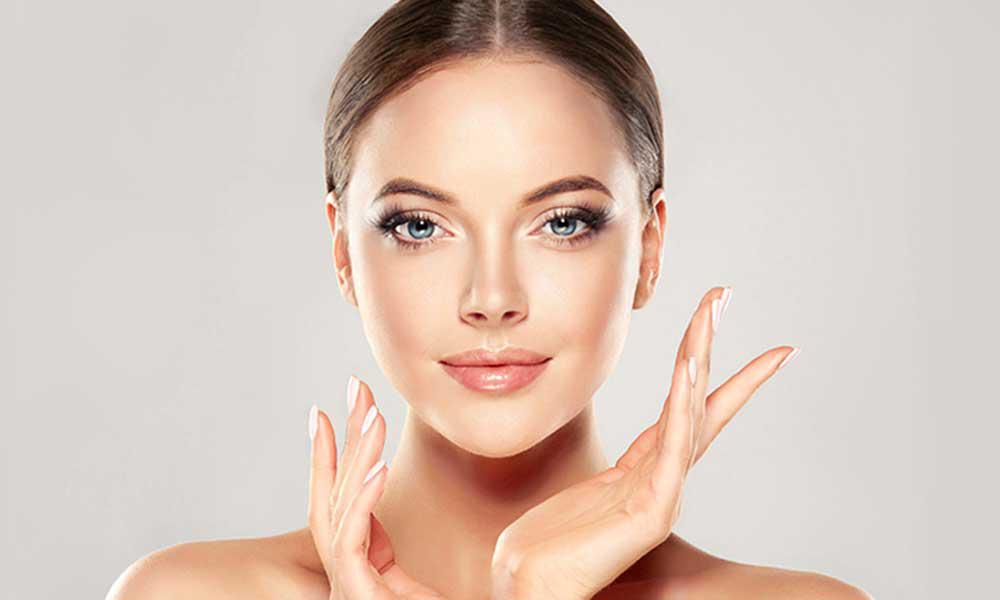 Men and women alike seek out facial rejuvenation procedures to restore their vibrant contours. A facelift can gently elevate sagging skin and smooth out deep wrinkles through the low face and jowls. Facial enhancement provides a boost in confidence that lets you truly put your best face forward.
The technical term for a facelift is rhytidectomy, which translates literally into "wrinkle removal."[1]
In order to erase fine lines at their source, Dr. Andan takes a comprehensive approach to facial rejuvenation. The facelift process begins with a gentle incision concealed along the edge of the hairline and/or behind the ears.[2] This allows Dr. Andan proper access to the delicate underlying structures that give your face its character. Without changing the essence of how you look, Dr. Andan elegantly removes any excess fat deposits that may obscure your natural attractiveness. He can also tighten loose musculature along the neck and face to give you added support. Finally, Dr. Andan removes excess skin before lifting and securing your look in place.  
Benefits of a Facelift
Brings symmetry and harmony to your facial features
Smooths and tightens skin
Perks up your confidence
Provides added support to aging, sagging facial muscles
Eligible Candidates
If you are dissatisfied with the signs of advanced aging through the mid-face or jowls, you might be an ideal facelift candidate. You should be in good general health and be free from medical conditions that prevent you from having surgery. It's also important not to smoke. Another key part of being a good facelift candidate is having realistic expectations about what can be achieved through cosmetic surgery.
People who benefit the most from facelift surgery are typically those individuals who are interested in correcting some of the more advanced signs of aging.
A facelift can restore youthful facial features for years to come. Because everyone begins to experience facial aging at a different time, there is no perfect age for a facelift. Facelift surgery can treat a number of common signs of facial aging. To determine if you are eligible for a facelift, schedule a consultation with Dr. Andan at your earliest convenience. 
Private Consultation in New York
At New York Surgical Arts, we are invested in answering any questions you might have. We want to ensure that a facelift is right for you before we proceed with the transformative procedure. New York Surgical Arts has two prime locations in Garden City and Midtown Manhattan, so we are perfectly situated to solve your aesthetic issues.
Dr. Andan understands that moving forward with any facial surgery is a very personal decision. During your consultation, he'll encourage you to ask any questions about the procedure and the results you can expect. Please call 516-746-0155 to schedule an appointment and start a conversation about your best self. To familiarize yourself with Dr. Andan's visionary work even before you meet with him, feel free to visit our blog.
Preparation
During your consultation, you will receive detailed instructions to prepare you for your upcoming facelift procedure. These directions will be tailored specifically to you, so please follow them closely.
In general, you may be advised to stop taking certain medications and supplements that thin the blood. Proper circulation is vital to any successful surgery and ensuing recovery. You should also appoint a caregiver to drive you to the surgical center on the date of your procedure. This caregiver will be responsible for monitoring you once you are released from Dr. Andan's care to resume your restful recovery at home.
The Facelift Procedure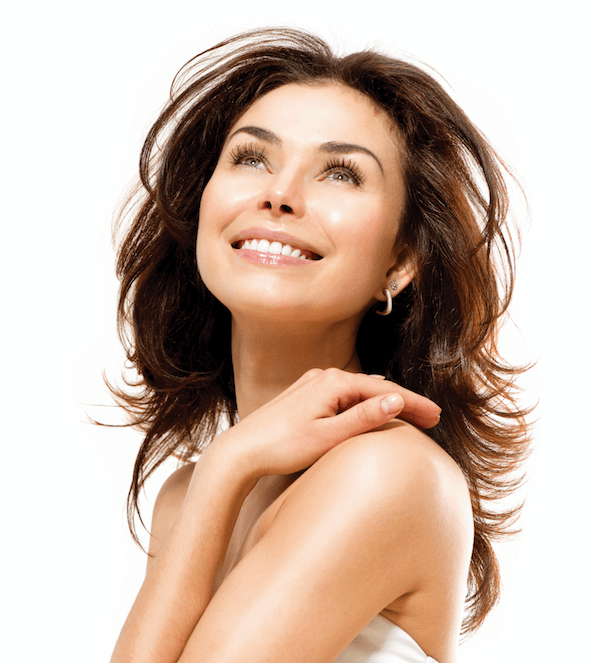 From the moment you arrive for your facelift procedure, Dr. Andan and his associates will make you feel comfortable and safe. All our cosmetic surgeries are performed in our AAAHC accredited operating facility, which represents our commitment to providing you with the highest level of quality care.
After Dr. Andan reviews the details of your facelift, he will mark your skin to indicate where he will conceal your incisions. The incisions for your facelift are placed as discreetly as possible and are meticulously closed so as to obtain a perfect, near-invisible scar. Facelifts are performed under general anesthesia on an outpatient basis, so you can plan on returning home immediately following your surgery. Dr. Andan places special emphasis on customizing each facelift to obtain natural-looking results to meet the needs of the individual person.
Healthy Recovery
After your facelift surgery, you can expect to receive a personal phone call from our office to make sure you are feeling okay. We will answer any questions you might have about your recovery process. The exact recovery experience varies for each individual based on the approach Dr. Andan uses for your procedure, whether you have combined your facelift with any additional procedures, and how your body responds to the surgery.
Dr. Andan will provide you with detailed post-operative care instructions so you know what to expect and what to do or not do after your facelift. He will also advise you on optimum scar care to alleviate your concerns about adverse scarring.
The discomfort from a facelift is generally minimal and should begin to subside after a few days. Often, people can begin to resume their normal routine after about 1 to 2 weeks, with some activity restrictions.
If you follow your customized aftercare instructions, you can expect a comfortable and successful recovery. Please do not hesitate to call 516-746-0155 with any questions you have about your recuperation journey.
Amazing Results
While everyone has seen examples of facelifts gone wrong, a good facelift should leave you looking younger without seeming unnatural. This is why it's important to choose a cosmetic surgeon who is experienced. The skill of your surgeon matters. A successful facelift will be performed delicately to eliminate sagging skin and other signs of aging that can distract from your natural beauty without making you look like someone else. To get a glimpse of your future satisfaction, please visit our reviews page.
Complementary and Alternative Procedures 
Maturity affects the entirety of the face, which is why Dr. Andan recommends a holistic approach to facial enhancement. Some people combine their lower facelift with eyelid surgery or a brow lift to address signs of aging in the upper face. Dr. Andan may also suggest fat transfer during the facelift, for a more comprehensive approach to restoring facial volume and to fine-tune your features. If neck sagging is present, a neck lift as part of the facelift may be recommended.
FAQ
How much does a facelift cost in New York?
You deserve the best care at the right price. The facelift procedure is unique to each individual, so the price is also customized on a case by case basis. To explore our credit options, please visit our financing page or contact us directly. We are eager to help you through the billing and payment process. 
What is the "right age" to get a facelift?
There is no particular age that is most ideal for a facelift. This is because people age at different rates. While some may display signs of advanced aging at 40, others may not show the same signs until they are 60. Genetics and lifestyle choices both play a role in how fast our faces show signs of aging. The best time to have a facelift is when you, with the guidance of your cosmetic surgeon, decide that it's the right move.
Will I have scars?
You will have minor scars at your incision sites. Dr. Andan will take great care to make your incisions as small and inconspicuous as possible, placing them where it is unlikely that they will be noticeable at all. You will also be given comprehensive incision care instructions to minimize any issues with scarring.
How long do the results from a facelift last?
The longevity of facelift results can vary from person to person. A facelift, in general, should help you appear about 7 to 10 years younger than you did before having it. As you continue to age, the results of your facelift will help to keep you behind the curve. Of course, many things can influence how quickly new signs of aging appear on your face. As previously mentioned, everyone ages at a different rate. Many people enjoy the results of their facelift for a lifetime, while some may decide to have another after approximately 10 years (the time it usually takes for aging to "catch up" to your facelift). You can help to maintain your results by not smoking, eating a healthy diet, and practicing good skin care.
References
Sanan, A., & Most, S. P. (2018). Rhytidectomy (Face-Lift Surgery). Journal of the American Medical Association. 320 (22) 2387-2387. DOI: 10.1001/jama.2018.17292
Baker, D. C. (2001). Minimal incision rhytidectomy (short scar face lift) with lateral SMASectomy: evolution and application. Aesthetic Surgery Journal. 21 (1) 14-26. https://doi.org/10.1067/maj.2001.113557