Other Body Contouring
Consultations offered at our two convenient locations in Manhattan and Long Island, NY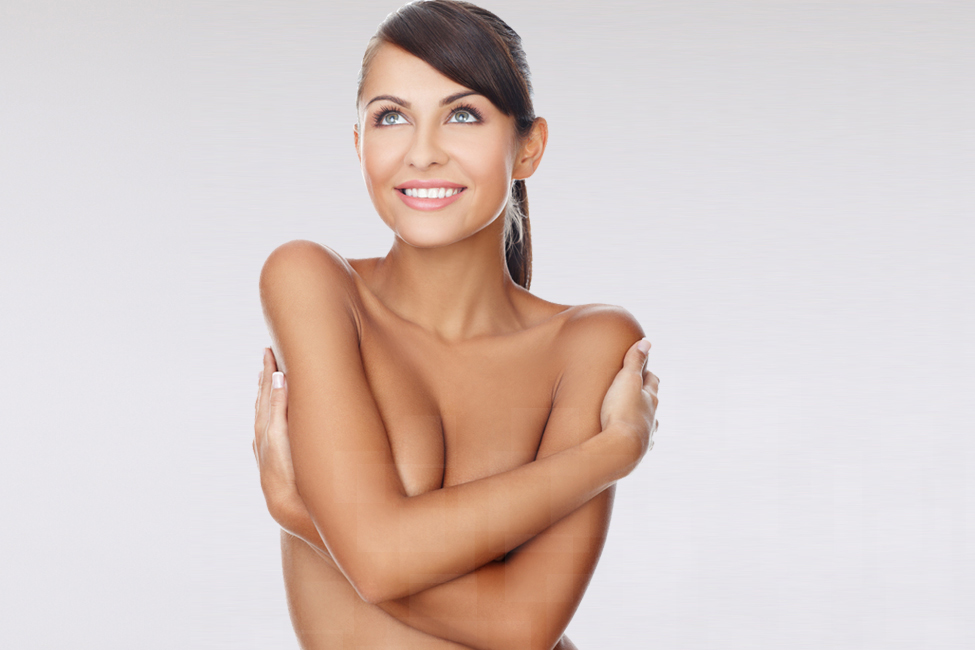 Dramatic weight loss, whether caused by lifestyle changes, bariatric surgery or a combination of the two, can leave your body contours obscured by excess skin, lingering fatty tissue and loose musculature. Where some of the more common body procedures fall short, additional body contouring options can be used to address your needs on virtually any part of the body.
Why Choose Dr. Andan
With detailed evaluation, a seasoned cosmetic surgeon like Dr. Gordon Andan of New York Surgical Arts tailors and personalizes body contouring procedures for men and women, enhancing, contouring and defining their body.
All our cosmetic surgeries are performed in our AAAHC accredited operating facility, which represents our commitment to providing you with the highest level of quality care.
The first step in achieving your ideal figure is scheduling your consultation with Dr. Gordon Andan. Dr. Andan is board certified by the American Board of Surgery and a diplomate of the American Board of Cosmetic Surgery. Contact us today or call 516-746-0155 to request your consultation.
Candidates for Body Contouring
The best candidates for body contouring procedures are individuals who have attained a healthy weight and wish to improve their figure for a more toned appearance. Where other common body contouring options like liposuction or a tummy tuck may not be enough on their own, additional contouring can help provide a more youthful silhouette almost anywhere on the body.
The most common additional body contouring procedures for those people looking to improve their figures are:
Body lift, frequently combined with a tummy tuck, to lift, tighten and contour the buttocks, thighs and lower back and also to tighten and flatten the abdomen.
Thigh lift to remove excess skin and tissue and tone the inner and outer thighs so as to reduce chafing and create a more slender look.
Arm lift to reduce flabby upper arms, remove and tighten excess skin and create a more youthful physique.
Because of the personalized nature of body contouring, Dr. Andan customizes each procedure to meet the individual's specific needs. He may suggest additional treatments or procedures to help you achieve your appearance goals.
In obese clients, he can develop a staged body contouring plan that helps you see your progress as you gradually loose weight. For staged body contouring procedures, appointments and procedures can be scheduled several months apart to allow enough time for you to move forward with each procedure.
Your Body Contouring Procedure
Dr. Andan understands that changing anything about your body is a highly personal decision. During every consultation, he takes the time to make sure that each person interested in improving their figure has the opportunity to learn more about the options available and can make a confident decision about moving forward.
The exact technique used during your body contouring procedure depends on your areas of concern and the approach you and Dr. Andan decide upon.
During a standard body lift, Dr. Andan will remove excess fat with liposuction and then proceed to tighten the muscles in the abdomen. The excess skin in the abdomen, hips and thighs, and the lower back is then removed. To achieve this, Dr. Andan will make an incision in the lower abdomen, across the hips and then across the lower back. Dr. Andan makes sure these incisions are low so that you are able to cover the scars with your undergarments.
At the end of the procedure, the sagging tissue and skin in the abdomen, waist, hips and thighs, and lower back and buttocks is reversed, leaving tight,smooth contours with a lifted butt. Finally, he will tighten the skin throughout your lower body. Body lift procedures are frequently combined with and incorporate elements of a thigh lift.
Some people choose to combine their body lift with a Brazilian butt lift to add volume and contour to their buttocks for an overall curvier figure.
A thigh lift focuses solely on the inner and outer thighs. The thighs are carefully sculpted using liposuction, and the skin is lifted and tightened to create a more youthful look. Thigh lift surgery can be particularly helpful for those who experience chafing and other skin irritation in the inner thighs, or who would like to look and feel better in their clothes.
Like the body lift and thigh lift, an arm lift typically involves liposculpting and removal of excess skin. The upper arms can be one of the most common areas to store unwanted fat and to experience sagging. An arm lift tightens any baggy skin in the upper arms, removes excess tissue and creates a more toned appearance.
In all body contouring procedures, the incisions are closed with dissolvable sutures. These sutures allow your scars to heal optimally and fade to a point of being barely noticeable. Body contouring procedures may be performed under either local or general anesthesia, depending on the individual and the approach used. Most body contouring treatments are done on an out patient basis, meaning you may go home immediately following your procedure.
Your Recovery & Results
After you return home from your body contouring procedure, you will receive a phone call from our office to make sure you're doing well and answer any questions you might have about your recovery.
Your recovery process depends on the type of body contouring procedure you had.
Dr. Andan will provide you with detailed post-operative care instructions and you will be required to wear a compression garment fora few weeks following your surgery. The compression garment encourages optimal blood flow and helps minimize swelling for a quicker and more comfortable recovery.
Most people take several days to a week away from work and other daily activities. You are encouraged to walk a little at a time as soon as you get home and are fully awake from the anesthesia. You are then encouraged to walk more in the days following your procedure. Depending on the extent of your procedure, you may begin to gradually ease back into light exercise and your normal routine after the first couple of weeks. More vigorous activities should be avoided for several weeks.
You should notice a change in your body contours immediately following your body contouring procedure, but your final results will be obscured by swelling at first. As your body heals, you should be able to gradually see your more contoured figure. Depending on your procedure, it may take up to 3 to 6 months to see your final results.
Your Next Step
Take the next step by requesting your consultation with Dr. Andan. Contact us online to schedule your consultation, or call us today at 516-746-0155 to get started.