Eyelid Surgery
Consultations offered at our two convenient locations in Manhattan and Long Island, NY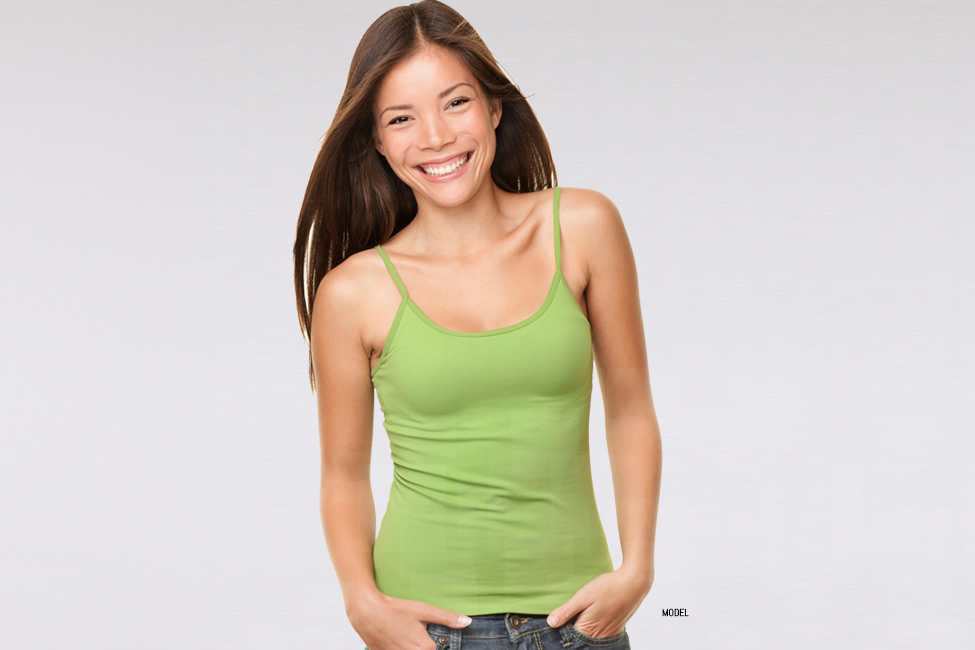 What Do Your Eyes Say About You?
Blepharoplasty is a surgical procedure to correct sagging eyelid tissue in patients who experience an increase in age-related palpebral laxity. "Tired eyes" can give away a person's age more than almost any other area of the face, so it's no wonder blepharoplasty was the second most commonly performed procedure in 2020. [1] The popularity of this procedure stems from its ability to make significant improvements in facial aesthetics, a shorter surgery, and reduced risk. Are you among the many who could benefit from an eyelid refresh? After all, when we take in someone's face, we start with the eyes. We search each other's eyes for openness, love, sadness, and more, but how much of this emotional perception relates to the skin around the eyes?
Dr. Gordon Andan and Dr. Carey J. Nease of New York Surgical Arts can help your eyes meet the world with an honest reflection of what's beneath the surface. Patients in New York, Long Island, and beyond trust the delicate skin around their eyes to Dr. Nease, a board-certified surgeon with a vast knowledge of aesthetic facial plastic surgery techniques. To learn more about how eyelid surgery can refresh your whole face, call us at (516) 746-0155 or fill out a contact form, and we will contact you shortly. 
To learn more about the procedures and treatments offered by Dr. Andan and Dr. Nease, follow our blog.
About Blepharoplasty
The claim that eyelid surgery can shift perception is not unfounded. In a 2017 study, [2]  observers were shown photos of patients before and after blepharoplasty surgery. Ratings accounted for:
Perceived age
Attractiveness
Health
Energy level
Four hundred one participants evaluated ten before-and-after photos, and the findings showed that "after" photos looked significantly younger and more attractive than the "before" counterparts. In addition, participants reported that the surgical recipients appeared healthier, less fatigued, and more energetic. Blepharoplasties offer overall improvement with a single procedure.
Whether you seek a blepharoplasty for cosmetic results or a functional issue, New York Surgical Arts will help you achieve your desired results. This surgery will address loose skin, fat deposits, and muscle weakness around the eyes. But, as we have just learned, the results speak for themselves.
The Aging Eyes
The different portions of the face age at different rates and in different ways. With upper lid aging, the general signifiers are: [3]
Subcutaneous brow fat volume loss
Increased skin laxity
Enlargement of the central fat compartment
Growth of the nasal fat compartment
What are the Benefits of Eyelid Surgery?
We have addressed the overall perceptual and social benefits of blepharoplasty surgery. On a physiological note, this surgery addresses:
Under-eye bags
Obstructed vision
Loose, sagging skin around the eyes
Of the utmost importance is the surgery's ability to address vision problems. Dermatochalasis, or obstructed vision due to redundant upper eyelid skin, is a common reason patients seek eyelid surgery. Patients experiencing bags under their eyes will also benefit from removing accumulated fat.
Ideal Candidates for Eyelid Surgery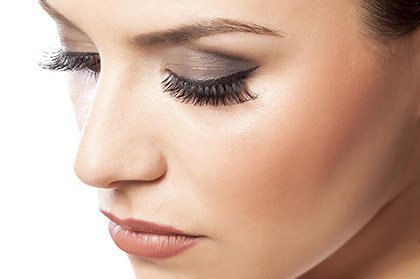 As with all surgical procedures, the ideal candidate is a non-smoker in good health; smoking can impair healing. Understanding how you hope to benefit from blepharoplasty surgery is essential to have realistic expectations and increased satisfaction. Additionally, patients should not have underlying eye conditions.
Patients unhappy with the following features of age-related eyelid laxity are good candidates for eyelid surgery:
Loose or sagging skin of the upper eyelid (lash hooding).
Fatty deposits (puffiness in the lids).
Bags under the eyes.
Drooping lower eyelids that reveal too much "white."
Excess skin and fine lines on the lower lid.
Personal Consultation
During your consultation, Dr. Nease will assess whether you would benefit from surgery on the upper or lower lids, after which he will conduct a detailed medical and ophthalmic history.
Because different components of the face are connected, drooping upper lids may be due to tissue relaxation in the forehead and eyebrow areas. Stretching of the upper eyelid muscle, called eyelid ptosis, may require a different surgical treatment. Dr. Nease will discuss your concerns and lay out a treatment plan to achieve your desired results. Please disclose any medications you take, especially those with blood-thinning properties, as they may cause excessive bleeding during surgery. During your consultation, we will happily answer your questions about this or any other procedures and treatments you are curious about.
At New York Surgical Arts, we want you to feel at ease as you turn your aesthetic surgical success over to the technical artistry of Dr. Neasse. To schedule a consultation, call (516) 746-0155, or fill out our contact form so we can reach you—serving patients in the New York, Long Island areas, and beyond.
Preparing for Surgery
The dedicated staff at New York Surgical Arts will fully prepare you for your entire surgical journey, including prep, procedure, and recovery. Leading up to your blepharoplasty, we may ask you to:
Get lab testing or a medical evaluation
Take or adjust medications
Temporarily stop smoking
Avoid taking anything that can increase bleeding and bruising
You should arrange to have someone drive you to and from surgery, as well you should ask a friend or family member to stay with you the first night following surgery. Be sure to collect any pain medication prescribed before surgery, so you have it on hand.
The Procedure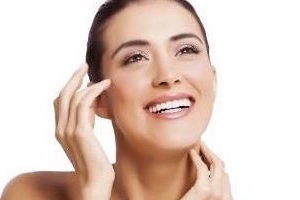 The anesthetic specifications for your surgery will depend on the length of the case and surgeon preference. For example, while upper lid blepharoplasty can be performed under local or IV sedation, the lower lid can be performed using local injections, IV, or general anesthesia, depending on the approach. [3][4] We will discuss which form of anesthesia will be used during your surgery.
Upper Lid Blepharoplasty
Dr. Nease will incise the upper lid skin previously marked during surgical prep. The specific placement of incision lines ensures that scars are concealed within the natural structures of the eyelid. Excessive skin is removed before addressing the nasal fat pads and central fat pockets. Nasal fat pads, if prominent, will be removed, but central fat pockets are generally left alone to maintain fullness in the upper lid. Finally, the skin is carefully closed. [3]
Lower Lid Blepharoplasty
There are a few approaches to lower lid surgery; we will discuss the best method to meet your needs during your consultation. The first approach involves an external skin incision to address excess skin while accessing underlying fat compartments and orbicularis muscle. [3] Excess lower lid fat can be repositioned or removed.
The second approach does not involve skin incision. Called a transconjunctival approach, this method involves lower eyelid retraction to access the inferior lid, allowing for the removal or redistribution of fat pads. [4] 
Recovery
Dr. Andan will provide a list of comfort measures you can take following your eyelid surgery, including:
Lubricating ointment
Cold compress
Gauze
Medication
Gathering your topical or oral medication before surgery will help ensure a smooth transition into recovery. Your post-surgical recovery plan will cover wound care, how to aid healing and reduce the risk of infection, and concerns to watch out for. We will schedule follow-up appointments so that we can monitor your progress as you heal. Swelling, bruising, incision site irritation, dry eyes, and discomfort are mild, but a normal part of recovery. Following your procedure, it is vital to practice protective measures to avoid excessive UV exposure. Additionally, be sure to avoid any excessive force or pressure at the incision site.
Results
Get ready to enjoy your results from eyelid surgery in myriad of ways and for a long time! While recovery may involve swelling and bruising, most patients are confident returning to the public eye ten to fourteen days after surgery. To ensure the longevity of your results, always practice diligent sun protection. Your final results will appear a few months after your healing is complete. Patients can expect tighter skin and a refreshed, rejuvenated appearance. Loose skin, under eye bags, and the sleepy "before" look will be distant memories.
Corresponding & Complementary Procedures
Following your lower lid surgery, there may be discoloration. If so, a New York Surgical Arts aesthetician can perform a chemical peel using lactic, salicylic, malic, mandelic, glycolic, kojic, or ferulic acid. Discuss adding a chemical peel to your treatment plan when you meet with Dr. Adnan for your consultation.
Cost
The cost of your blepharoplasty will depend on the area of focus and if any additional treatments have been included. Schedule a consultation for a complete layout of your personalized treatment plan. Call (516) 746-0155, or fill out our contact form, and we will call you shortly.
References