Mommy Makeover
Consultations offered at our two convenient locations in Manhattan and Long Island, NY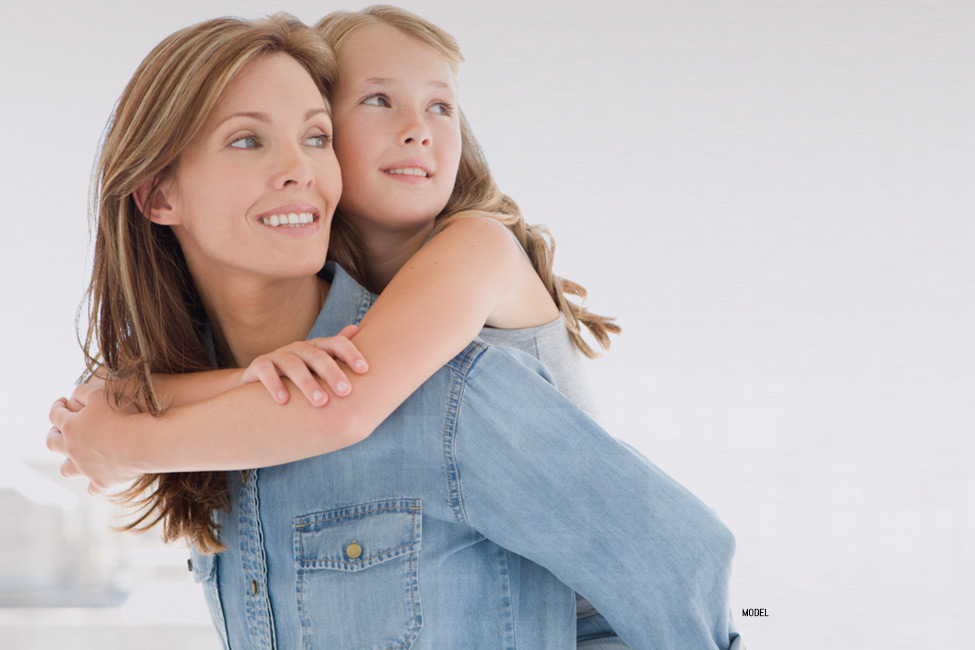 As rewarding as motherhood is, it's common for mothers to miss their pre-pregnancy appearance. A mommy makeover combines a customized set of treatments into a single procedure, enhancing the body in just the right ways to help you feel young and sexy again.
Why Choose Dr. Andan
Dr. Gordon Andan is a skilled cosmetic surgeon serving New York City, Manhattan, Long Island and the surrounding area who takes pride in helping restore mommies to their youthful pre-pregnancy bodies with the help of a mommy makeover.
Every surgical procedure is performed in our AAAHC accredited operating facility, following standards that meet or exceed the national guidelines for patient health and safety.
The first step in achieving your ideal look with a mommy makeover is to talk one-on-one with Dr. Andan. Contact us today or call 516-746-0155 to request your consultation.
Before & After Photos
Candidates for a Mommy Makeover
Candidates for a mommy makeover are usually women who have completed their families and wish to reclaim a more youthful figure.
Sometimes, women may consider a mommy makeover before completing their families, but some of the results may be affected by future pregnancy.
The most common procedures to include in a mommy makeover are:
A mommy makeover isn't limited to these procedures but is instead tailor-made to meet your unique needs.
If you have other areas of your face or body that you would like to address, Dr. Andan will develop a customized approach to help you meet your goals.
Your Mommy Makeover Procedure
Dr. Andan understands that choosing to have a mommy makeover is a highly personal decision. During your consultation, he'll take the time to answer any questions you have and make sure that you feel comfortable about making your decision to move forward.
A mommy makeover is typically performed under general anesthesia as an outpatient procedure, so you can return home once your procedure is complete.
The exact mommy makeover procedure depends on the treatments included and your individual goals. Most commonly, women include breast enhancement and a tummy tuck.
Many women also choose liposuction or Smartlipo™ to slim down problem spots and better enhance their overall figure. It's also common for women to include some form of facial rejuvenation, including nonsurgical med spa treatments, as part of a mommy makeover.
Your Recovery & Results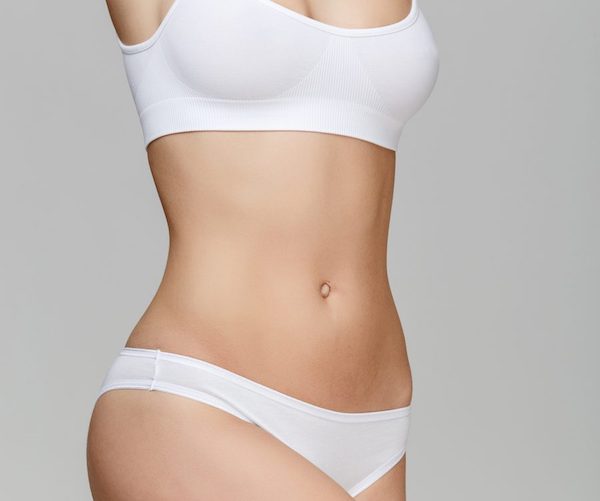 After you return home following your mommy makeover, you'll receive a phone call from our office making sure you're doing well and checking up on the initial stages of your healing process.
Recovering from a mommy makeover varies for each individual and depends on the type and number of procedures included. In general, you can expect to take at least a week of downtime before resuming a normal routine.
You may wish to engage in light physical activity after about 2 weeks, but you should avoid anything strenuous for several additional weeks.
You should notice a change in your body immediately after your surgery, although your final results won't be apparent for a few months. Swelling and bruising are normal during the initial stages of healing and should gradually subside as your body recovers.
Depending on the procedures included in your mommy makeover, you may be able to see your final results in as little as a couple of months, although more extensive procedures can take 3 months or more to reveal their full effect.
Mommy Makeover FAQs
Many women experience loose skin and stubborn fat deposits after pregnancy. It's also common for breasts to lose volume or sag. While any mom would agree that these changes are a small price to pay for having their children, most also agree that they'd love to be able to do something about it. A mommy makeover can help women to restore and enhance their shape by repairing weakened abdominal muscles, eliminating excess skin and fat, and reshaping breasts.
At New York Surgical Arts, Dr. Gordon Andan is invested in answering any questions you might have so you can determine if a mommy makeover is right for you. Below, you can find some of the most frequently asked questions about the procedure, but please don't hesitate to contact us should you have additional questions.
Am I a good candidate for a mommy makeover?
The best mommy makeover candidates can maintain a steady weight and are in good health. You should wait at least 6 months after giving birth before having any body contouring procedures, since it takes some time for your body to normalize after pregnancy and childbirth. Ideally, you should wait to have a mommy makeover until after you are done having children.
What is included in a mommy makeover?
A mommy makeover consists of a combination of procedures that beautify and rejuvenate the areas affected by pregnancy and childbirth. This often includes a tummy tuck and/or liposuction as well as some type of breast rejuvenation such as implants or a breast lift. At your consultation, Dr. Andan can help you determine which procedures would work best to help you achieve your goals.
How soon can I have a mommy makeover?
You can get a mommy makeover as soon as you have healed from your last pregnancy, or you can get one after your children are all grown and have left home. There's not an expiration date when it comes to enjoying the benefits of having a mommy makeover. As long as you are a good candidate for the procedures, you should be able to have your mommy makeover when it works for you.
What kind of recovery can I expect?
Your recovery will depend on which procedures you have done and how extensive they are. Your initial recovery period is likely to last around 2 weeks. During this time, you will need to rest and will experience some pain and discomfort, which can be managed using medication. Many women are able to return to work within a week to 10 days, though it can take longer for others. After several weeks, you can gradually return to your normal routine. Dr. Andan always sends his mommy makeover patients home with detailed recovery instructions to help them heal quickly and comfortably.
Can I have more children after a mommy makeover?
A mommy makeover will not prevent you from getting pregnant and having more children. However, many women choose to wait until after their final pregnancy to have a mommy makeover. This is because pregnancy will likely undo the results of a mommy makeover, by stretching the skin and causing changes in breast shape.
Will I have scars?
You will have scars where your cosmetic surgeon makes incisions. The location and size of your incisions will depend on the procedures you have done. Dr. Andan will use precise technique to make the smallest and most inconspicuously placed incisions possible. You will be given instructions on how to care for your incisions after surgery. If you follow them, your scars should heal nicely and will continue to diminish in appearance over time.
How long do the results last?
You can maintain the results of your mommy makeover indefinitely by staying in good shape and making healthy lifestyle choices. Unless you gain a significant amount of weight or become pregnant again, it's highly unlikely that you'll have any need to seek revisions in the future.
Your Next Step
Take the next step by requesting your consultation with Dr. Andan. Contact us online to schedule your consultation, or call us today at 516-746-0155 to get started.