Fat Transfer
Consultations offered at our two convenient locations in Manhattan and Long Island, NY
Fat transfer, also known as autologous fat grafting (AFG), is a cosmetic surgery during which excess fat is taken from one part of the body using liposuction, processed, and then injected into another part of the body to add volume and contour. This procedure is often used for the breasts and buttocks, but it can be used to volumize any areas of the body that need it. The goal of fat transfer is to improve the appearance of your figure through two means: a slimming down from the donor site and a contouring of the transfer site. The results are considered more natural-looking than those achieved with synthetic fillers or implants, and patients love that no foreign materials are involved.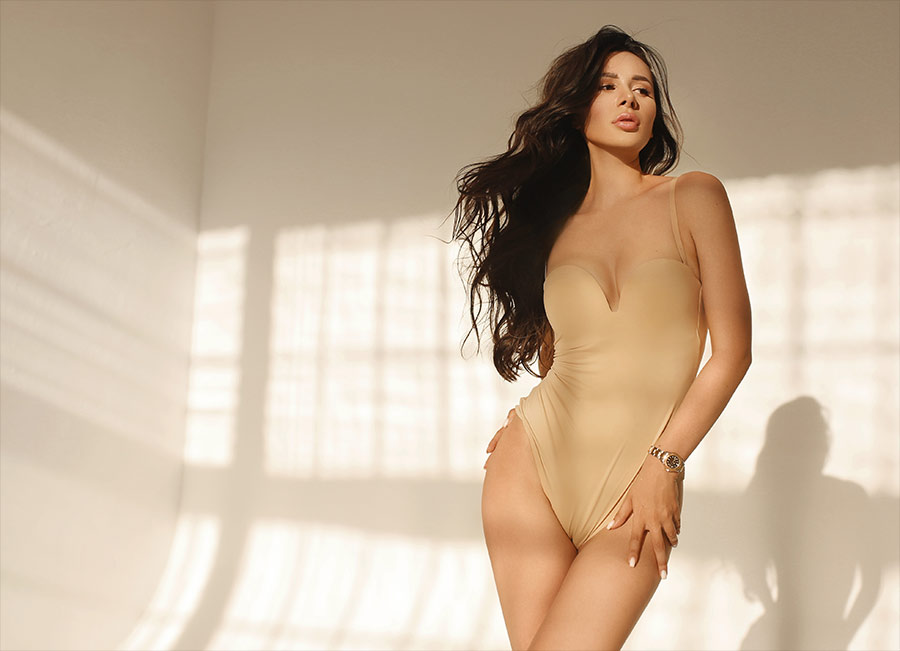 Delivering the artistic surgical sculpting of fat transfer to his patients in NYC and Garden City, Long Island, NY, are Dr. Gordon Andan and the team at New York Surgical Arts. Dr. Andan is board-certified to deliver beautiful-looking results through proven methods and techniques crafted and refined over his years of experience in cosmetic surgery. He takes a personalized approach to each patient's needs and desires, ensuring their unique goals are met and exceeded. Whether you are seeking a subtle improvement or a dramatic transformation, Dr. Andan and his team are dedicated to providing you with the highest quality of care and a natural-looking result. If you are considering fat transfer for the body, schedule a consultation with Dr. Andan and his team today to learn more about this procedure, and how it can help you achieve the look you've always wanted. Reach us today by calling (516) 746-0155 or filling out this form.
About Fat Transfer for the Body
Fat transfer has been a popular, low-risk, and low-pain procedure for over 20 years to fix various soft tissue problems in the face, body, legs, and arms. The results depend on the technique used, how it's done, and the surgeon's experience. Dr. Andan has experience using liposuction and fat transfer to recreate the contours of his patient's bodies for a more curvaceous and desirable silhouette.
Autologous fat grafting is a well-established technique for enhancing aesthetic results and correcting contour deformities in surgical candidates. It allows minimal invasiveness and can shape and contour tissue, resulting in high patient satisfaction.
Fat deposits in the body vary, but the most common sites are the abdomen, saddlebags, inner thighs, and knees. [1] Surgeons must identify the most appropriate area for fat harvesting by thoroughly examining the patient during the consultation.
Fat Transfer for the Breasts
For breast reconstruction, lipo-filling can be used to make the soft tissue look better after getting a prosthesis or tissue expander implant or to make the volume of the implant look better for people unhappy with their results.
Fat grafting was not a popular way to make breasts bigger in the past, but now more and more doctors are using it for augmentation. Studies show that it is safe and effective and may even replace other ways of making breasts larger, especially for minor differences in size. But for more substantial differences, other procedures, like augmentation with implants or breast lift are still the norm.
Fat Transfer for the Buttock
Fat transfer for gluteal augmentation, also known as Brazilian Butt Lift or BBL, allows for targeted augmentation of the buttock and thigh region while reducing adjacent body areas; this results in a more customized outcome than just using implants or auto-augmentation flaps. Additionally, the liposuction technique used to extract fat can improve body contours, as it can be performed in various areas, such as the lower back, flanks, and thighs, while providing the necessary fat for gluteal augmentation.
The simultaneous removal of fat from the lower back and torso and augmentation of the buttocks superiorly and medially enhances the overall shape of the glutes, creating an "S-shaped" silhouette.
Fat Grafting for Scars
Patients with scars that hurt and feel tight, making it difficult to move their joints and do normal activities, can get help from lipo-filling treatment. [2] This treatment takes fat from one part of the body to fill and reduce scars. It can be a less-invasive way to fix scars than surgery.
Autologous fat grafts can also help fix skin and fatty tissue in scar areas. The injected fat contains regenerative properties that help create new skin cells and blood vessels, which makes the skin look and feel better; this can help when the skin has been damaged by heat or other types of injuries and doesn't heal well on its own.
What are the Benefits of Fat Transfer for the Body?
Fat grafting offers several benefits, including precise contouring and reshaping, improvement of overall body aesthetics, and the use of one's own tissues. The procedure is minimally invasive and results in minimal scarring and low donor-site morbidity. These benefits make the fat transfer a favorable option for those seeking cosmetic enhancement or correction of soft-tissue defects. With Dr. Andan's experience and expertise in the procedure, patients can feel confident in achieving their desired results.
Fat grafts are easily available and give a natural look. But, the results from fat grafting can be hard to predict, since the amount of fat that successfully grafts and remains long-term can vary. [3] Still, with a skilled surgeon like Dr. Andan, patients can expect good outcomes and natural-looking results from their fat transfer procedure.
The minimal donor-site complications associated with the procedure make it an attractive option for those looking to improve their body aesthetics and achieve a desired contour. With Dr. Andan's expertise, patients can have peace of mind knowing they are in good hands.
Ideal Candidates for Fat Transfer
Ideal candidates for fat transfer are individuals who:
Want to improve the contour or shape of a particular area of their body
Are in good health and have enough excess fat for liposuction
Have realistic expectations for the procedure and its outcomes
Do not have serious medical conditions that could increase the risk of complications from the procedure
Are non-smokers or willing to quit smoking before and after the procedure as smoking can impact healing and fat survival.
It's important for individuals considering a fat transfer for their body to discuss their goals and concerns with Dr. Andan to determine if this procedure is right for them.
Personal Consultation
During the consultation appointment, Dr. Andan will discuss the patient's goals and expectations and conduct a thorough medical evaluation. He will also examine the areas to be treated and consider the patient's overall health and medical history. Based on this evaluation, Dr. Andan will provide a personalized treatment plan and discuss fat transfer's possible risks and benefits.
The patient will also have the opportunity to ask any questions or raise any concerns they may have.
At New York Surgical Arts, patients can expect a comfortable and safe experience with cutting-edge technology and a state-of-the-art facility. With a focus on patient satisfaction and results, Dr. Andan and his team strive to provide the best possible outcome for each individual's needs and goals. The consultation appointment is crucial in ensuring that the patient is an ideal candidate for fat transfer and that the procedure will be performed safely and effectively. To schedule yours, call (516) 746-0155 today!
Preparation
Before a fat transfer procedure, it's important to prepare yourself physically and mentally. Here are some steps you can take to ensure the best results:
Stop smoking – Smoking can negatively impact the blood flow to your treated area, making it harder for the fat cells to survive.
Avoid blood thinners – Blood thinners such as aspirin or ibuprofen can increase the risk of bleeding, so it's important to avoid these medications for several days before the procedure.
Hydrate – Drinking plenty of water before your procedure can help to improve the quality of your skin and prepare your body for surgery.
Wear loose-fitting clothing – Wearing loose-fitting clothing to your procedure can make it easier for you to get dressed after the procedure and reduce discomfort.
Find someone to drive you home – You may need a friend or family member to drive you home after your procedure, so making arrangements beforehand is important.
Dr. Andan will provide a complete list of preparatory steps to ensure you are fully ready for surgery.
The Fat Transfer Procedure
The fat transfer procedure consists of four steps:
Preparation of the recipient site – Dr. Andan will prepare the donor site, which is the pre-determined area from which fat will be extracted.
Harvesting of fat – The fat is removed from the donor site using liposuction.
Processing – The harvested fat cells will be processed using a technique that removes impurities. The more quickly fat is reinjected and the less it is handled, the greater the chances of surviving. [4]
Injection – The purified fat cells are injected into the treatment area.
Dr. Andan will use techniques to transfer the fat, including micro-droplet injections when small fat droplets are carefully placed into the recipient site for a natural-looking result. Or he may use a larger volume injection technique to create a more significant change in volume and shape. The choice of technique will depend on the individual's goals and the extent of correction needed.
Recovery After Fat Transfer
After the procedure, patients may experience swelling and tenderness, but these symptoms usually resolve on their own within a few days to a week. The recovery may also include using compression garments, rest, and avoiding strenuous activity for a certain period. Dr. Andan will provide specific post-operative instructions to help ensure a smooth and successful recovery.
The Results of Fat Transfer for the Body
With proper care and following instructions, most patients can achieve long-lasting, natural-looking results with fat transfer. The changes fat grafting can bring include:
Improved volume, contour, and definition in the treatment area
A more youthful and refreshed appearance
Enhanced confidence and self-esteem
It is important to remember that fat transfer is a gradual process, and results may not be immediately apparent. It may take several months to see the final results as the transferred fat cells need several months to settle and integrate into the surrounding tissue.
What is the Cost of Fat Transfer in Manhattan?
The cost of fat transfer in Manhattan can vary depending on several factors, including the size of the area to be treated, the amount of fat to be transferred, and the surgeon's fee. Additional factors impacting the cost include anesthesia, preoperative lab work, and postoperative care.
A fat transfer procedure may not be covered by insurance, as it is often considered cosmetic. It's best to consult with a qualified cosmetic surgeon, like Dr. Andan at New York Surgical Arts, for a detailed understanding of the costs involved in a fat transfer procedure. Call (516) 746-0155 or fill out our inquiry form today.
We look forward to treating you!
References