Brazilian Butt Lift
Consultations offered at our two convenient locations in Manhattan and Long Island, NY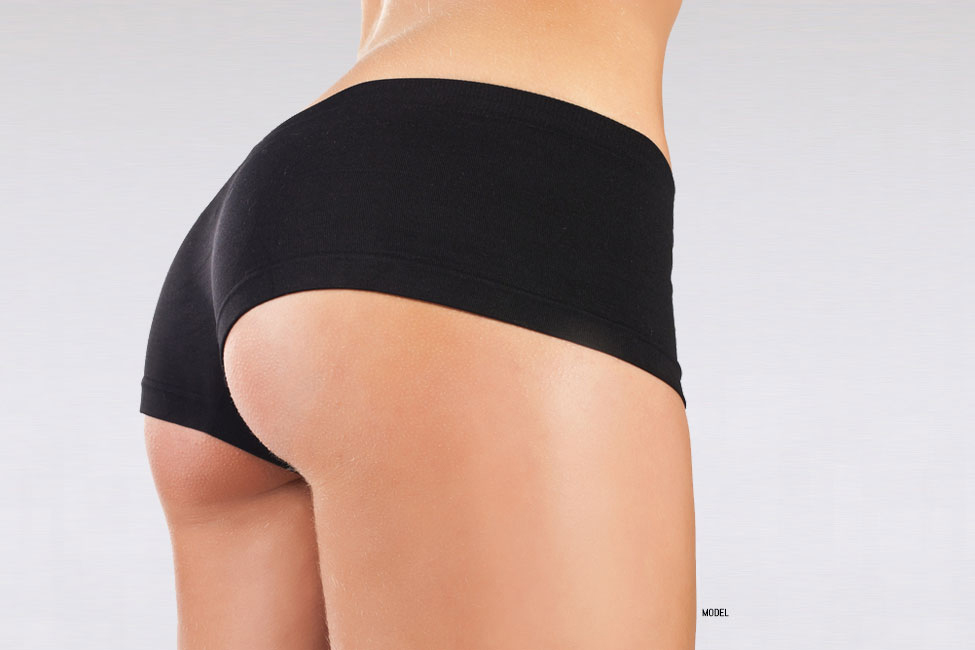 A shapelier backside can make for a curvier figure that brings out your best features. The Brazilian butt lift (BBL) offers a comprehensive approach to shaping and sculpting the posterior for more flattering proportions.
Why Choose Dr. Andan
Dr. Gordon Andan is a leading cosmetic surgeon for performing buttocks augmentation in New York and Long Island, and is highly sought after due to the results he achieves. Dr. Andan emphasizes sculpting the body with liposuction during the first part of your BBL to yield the best results.
Every cosmetic surgery is performed in our AAAHC accredited operating facility, which meets or exceeds the national standards for patient health and safety.
The first step in achieving your ideal look with the help of a BBL is to talk one-on-one with Dr. Andan. Contact us today or call 516-746-0155 to request your consultation.
Before and After Photos
Candidates for a Brazilian Butt Lift
The best candidates for a Brazilian butt lift are people who feel self-conscious about having flat or sagging buttocks and wish to achieve a more curvaceous or sculpted figure. Men and women alike can benefit from buttock augmentation.
People who have lost weight and want to put the finishing touches on their new physique often consider having a Brazilian butt lift, while very thin individuals can feel sexier and more confident by adding some volume to the buttocks for a fuller and more sculpted look.
Because the Brazilian butt lift is performed using fat transfer, or fat grafting, each procedure includes some amount of liposuction to harvest fat cells. However, many people choose to have additional liposuction to contour other parts of the body and complement the results of their Brazilian butt lift.
Your Buttocks Augmentation Procedure
During your consultation, Dr. Gordon encourages you to discuss your desired, ideal outcome. He then goes over the procedure and discusses if you are a good candidate and the results you can expect.
The Brazilian butt lift is a two part procedure beginning with liposuction.
Dr. Andan customizes his approach to fat harvesting for each individual's figure. Depending on your body shape and your goals, he may take fat cells from your midsection, arms, thighs or another part of your body. In particularly thin people, he usually collects fat from the abdomen or the inner thighs, where nearly everyone stores a little bit of excess subcutaneous fat. Dr. Andan will take special care to sculpt your figure in a way that appears completely natural and accentuates the results of your buttock enhancement.
The second part of the Brazilian butt lift is injecting the fat cells into the buttocks to create round, even and natural looking proportions. Depending on your goals, Dr. Andan may focus on enhancing the projection of the buttocks or on increasing overall roundness. He may also transfer a small amount of fat to the adjacent hip area to create smoother contours.
A Brazilian butt lift may be performed under local or general anesthesia, depending on the individual and whether any additional procedures are included. Buttock augmentation is an outpatient procedure, meaning you may go home immediately following your procedure.
For Slender People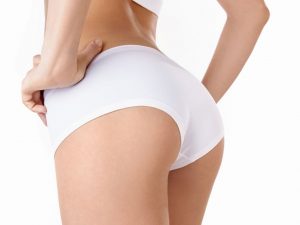 There's a misconception that skinny people cannot benefit from a Brazilian butt lift. Dr. Andan has successfully performed this procedure on numerous clients with slender builds with great results. In these people, a little fat goes a long way. Not as much fat is needed to create a rounder, sculpted backside that suits their smaller body frame. He is able to harvest fat, no matter how little, from the arms, inner thighs, back, waist and the belly. The combination of lipo sculpture as described above and fat transfer to the buttocks creates a curvier, sexier and more natural looking figure in these individuals.
Your BBL Recovery & Results
The night of your procedure, you can expect to receive a personal phone call from our office to make sure you are feeling all right and answer any questions you might have about your recovery.
Your precise recovery process will depend on the extent of your procedure and whether any additional treatments were included.
Dr. Andan will provide you with a detailed explanation of post operative care and instructions. Most people who have a Brazilian butt lift take between 7 days to 10 days away from work. You would be required to wear a compression garment for several weeks following your procedure to minimize swelling and promote blood circulation and healing.
Immediately following your buttock augmentation, you should notice a difference in buttock and body contours. However, your final results won't be apparent for several weeks as the swelling gradually subsides and your contours evolve and improve. Once your final results develop, you should notice a curvier and more sculpted buttocks and body.
Brazilian Butt Lift FAQ
A Brazilian butt lift blends liposuction with a fat transfer buttocks enhancement procedure, refining your contours for a shapelier figure. Whether you've always wanted a butt with more volume or you've noticed your shape has changed as a result of pregnancy, weight loss or other factors, a Brazilian butt lift can add curves and proportion to your body and may help to boost your confidence.
At New York Surgical Arts, Dr. Gordon Andan is invested in answering any questions you might have so you can determine if a Brazilian butt lift is right for you. Below, you can find some of the most frequently asked questions about the procedure, but please don't hesitate to contact us should you have additional questions
Am I a good candidate for a Brazilian butt lift?
Men and women who want to improve the shape of their butts and are in good overall health may be good candidates for a BBL procedure. A Brazilian butt lift can offer you a more well-defined posterior while using liposuction to sculpt stubborn fat from other areas of the body. Many people notice their backside appears deflated or saggy after losing weight, making the BBL an ideal post-weight loss procedure.
Are there common liposuction spots where fat is taken from for a BBL?
Brazilian butt lifts are customized according to each individual, depending upon body type and appearance goals. Using liposuction, fat can be harvested from any number of places on the body, including the arms and midsection. The abdomen, hips and inner thighs are common liposuction spots, particularly in people who are very slender. Men and women on who are particularly thin can still be good candidates for a Brazilian butt lift, as not much fat is needed to accentuate the buttocks on a person with a slender frame.
Can a Brazilian butt lift be combined with other procedures?
A Brazilian butt lift combines liposuction with fat transfer and is already essentially two procedures in one. However, some men and women are interested in including additional body contouring surgery with their BBL. If you want to include other procedures with your Brazilian butt lift, Dr. Andan can advise you on how to proceed.
What can I expect during my recovery?
Brazilian butt lift recovery can vary depending upon how extensive the liposuction procedure is, with each person healing at their own rate. Following your BBL, it's common to experience bruising, swelling and mild discomfort that will diminish over the next several weeks. You'll be given a special compression garment to wear during these initial weeks which can help reduce swelling, increase your comfort and support your recovery.
You can plan to spend the first few days after your Brazilian butt lift resting at home, and most people are able to return to work within 2 weeks. Dr. Andan will offer you special care instructions as well as give you advice on how to avoid putting pressure on your buttocks.
How long before I can enjoy my results?
You'll notice an immediate difference in the appearance and shape of your buttocks following your Brazilian butt lift. As the swelling gradually subsides over the coming weeks and months, your final results will take shape around 3 to 4 months following your procedure, revealing a curvier bottom.
Your Next Step
Take the next step by requesting your consultation with Dr. Andan. Contact us online to schedule your consultation, or call us today at 516-746-0155 to get started.