Brazilian Butt Lift
Consultations offered at our two convenient locations in Manhattan and Long Island, NY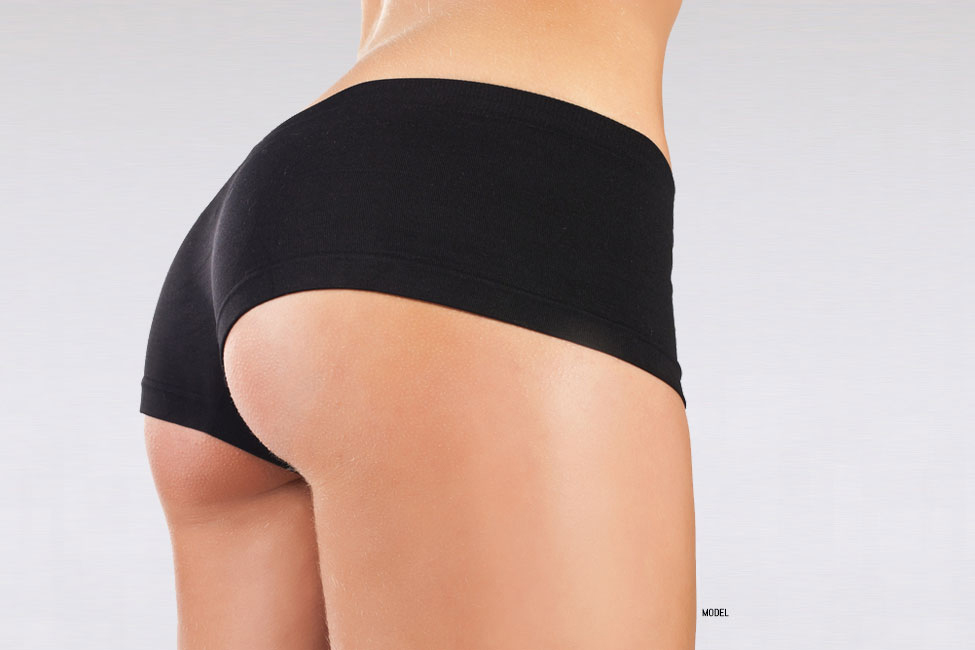 A Brazilian Butt Lift (BBL) is a surgical enhancement procedure that adds better volume, shape, and projection to the buttocks. Achieving a curvaceous, natural-looking backside is easier than ever before.
During a BBL procedure, a surgeon harvests body fat from different areas around the body and distributes it around the buttocks via a series of simple injections. Social media influencers and prominent celebrities have boasted about their BBL results for years: now you can too! Improve on what mother nature gave you or what aging has done to your body and achieve your desired look with New York Surgical Arts. Headed by Dr. Gordon Andan, he and his helpful staff are here to enhance your look. See us for a consultation at our offices in New York City or Garden City, Long Island, to envision your new look. Or, you can reach us at (516) 888-5752 to speak with either office. 
Before and After Photos
About
Achieving the perfect look for your bottom has become more accessible, comfortable, and safer than ever. [1] Statistics released by the American Society of Plastic Surgery in 2018 revealed fat grafting techniques (using patient's own fat) such as Brazilian Butt Lift saw a 19 percent increase in the number of procedures performed than the previous year. [3] However, not all methods are created equal. Implants and injections each offer unique assets for enhancing the look of the butt. [3] But, their results and longevity are questionable at best. In the meantime, the Brazilian Butt Lift has revolutionized butt enhancements! The utilization of liposuction has provided a new way to add better contours for the body's curvatures. By removing troublesome fat from targeted areas around the abdomen, thighs, and arms, Dr. Andan can suction, clean, and purify fatty tissue. The fat is then injected into the buttocks to enhance volume and shapeliness.
Benefits
Regardless of your reason for seeking a BBL, this procedure gives patients a curvaceous, fuller, and vibrant appearance for your bottom. Here's what's also in store:
Improved body measurements
Wider waist-to-hip ratio
Long-lasting, natural results
Surge in self-confidence
Larger range of clothing options
Candidates
Healthy candidates looking to achieve a buxom bottom may be eligible for a BBL procedure. However, Dr. Andan's patients must also:
Have Unwanted Fat: Patients should have enough fat to transfer to the buttocks to achieve their ideal aesthetic. Slimmer patients may be asked to gain weight if they don't have sufficient fat for fat transfer.
Be at a Steady Weight: Weight changes may alter results, so it is imperative to maintain a consistent, healthy weight. Patients should be mindful that a BBL is not a weight loss program. Consider revisiting BBL surgery once your weight loss journey has been completed.
Be in Good Health: You should be free of any serious health conditions. Do not smoke for a few weeks before and throughout the recovery process.
Anticipate Realistic Results: A BBL has done wonders for patients' self-confidence and appearance. However, having sensible expectations will go a long way. Dr. Andan and his staff will guide you through the process to ensure you receive ideal results.
Our office is ready to enhance your look. So take the first step and schedule a consultation with Dr. Andan today!
Personal Consultation with Dr. Andan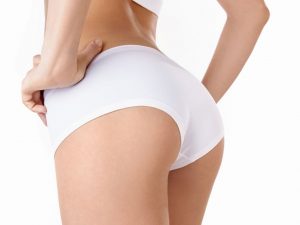 Dr. Gordon Andan is a leading New York City-based cosmetic surgeon. His experience, technical skill, and bedside manner have given patients high-quality personalized results. New York Surgical Arts places safety and satisfaction above anything else. All procedures are performed in our facility that has been fully approved by the Accreditation Association for Ambulatory Health Care (AAAHC).
Your consultation will take place on Madison Avenue in New York City or in Garden City, NY. We'll discuss your aesthetic plans, questions, and areas of concern in a brief intake interview. After an examination and review of your medical history, Dr. Andan will ask about the areas of your body you wish to contour so we can identify the best donor areas for the fat grafting process. [3] Dr. Andan will use this information to develop a detailed treatment plan. Next, we'll discuss how the procedure will provide added curvature and fullness to your buttocks. You'll meet with the front desk staff to schedule your appointment and receive a list of pre-operative instructions. Be sure to follow these closely to ensure an optimal procedure with Dr. Andan. 
Schedule your consultation today at our office in the greater New York area. In the meanwhile, read additional information on a BBL procedure with blog posts detailing the benefits, recovery process, and results.
Preparation
Preparing for your BBL treatment should be a stress-free process, but it does require a few steps to complete. Instructions may look different for each patient, but below is a general overview of how to prepare. They include:
Refrain from tobacco and drinking until after surgery
Stop taking blood-thinning medications and other supplements
Arrange for transport home
Fill any prescriptions from Dr. Andan
Take 1-2 weeks off from work
Arrive ready for your procedure
Procedure
We'll begin by administering the appropriate anesthesia for your comfort. Dr. Andan will then liposuction fat from the areas determined at your consultation using a small cannula. Thinner patients, in particular, often will have fat collected from the abdomen or inner thighs. Next, those fat cells are rinsed and refined so they can be safely reintroduced to your body. The purified fat is prepared in syringes that will then be used to inject the fat just under the skin of the buttocks. [3][4] Next, the injection sites are massaged to allow for even distribution to the area. Once Dr. Andan has achieved your ideal aesthetic, he will wrap the treated areas with a compression garment. In 2-3 hours, you'll be able to leave our care and start your recovery safely at home. 
Recovery
There may be feelings of swelling, soreness, discomfort, and discoloration for the first three weeks after your BBL procedure. Take the medications prescribed to improve comfort. It is essential not to put unnecessary pressure on your bottom or other liposuctioned areas during recovery. For the next 2-3 weeks, rest on your side or stomach. After week three, you can sit down with the assistance of a donut pillow. After your procedure, we provide you with a compression garment to wear around the treated areas to help with swelling and upkeep results. Please wear this for the first few weeks. Low impact activities and light desk work can be resumed within three weeks; strenuous activities can be picked up in another 4-8 weeks.
Results
Stunning Brazilian Butt Lift results will be noticed in the week ahead when swelling and bruising subsides. Once healed, you'll see the full potential of your butt enhancement. New sleeker, sexier curves are yours to enjoy for years to come. Shopping for clothing will become easier and more enjoyable. And best of all, your self-confidence will reach new levels thanks in part to a rounder, perkier backside.
Complementary Procedures
New York Surgical Arts strives to bring out your best features. At your consultation, we may recommend other body-enhancing procedures that you may benefit from. They include:
Cost
New York Surgical Arts assesses cost based on your personalized treatment plan. Pricing is determined by the number of areas contoured and any other procedures added. Dr. Andan will discuss this and more during your consultation. Have a look at our patient resources to learn more about your financing options.
FAQ
Can I add other procedures to my BBL?
Yes, you can! A BBL is an excellent procedure to do as a stand-alone or combined with other treatments. For example, the procedure can be paired with additional liposuction, a tummy tuck, or mommy makeover. Your consultation with Dr. Andan will go over your options to achieve a suitable aesthetic. 
Can I still get a BBL if I'm too thin?
Most patients are eligible for a BBL treatment. However, thinner patients may be asked to gain weight to transfer the appropriate amount of fat to the buttocks. 
References