Breast Reduction
Consultations offered at our two convenient locations in Manhattan and Long Island, NY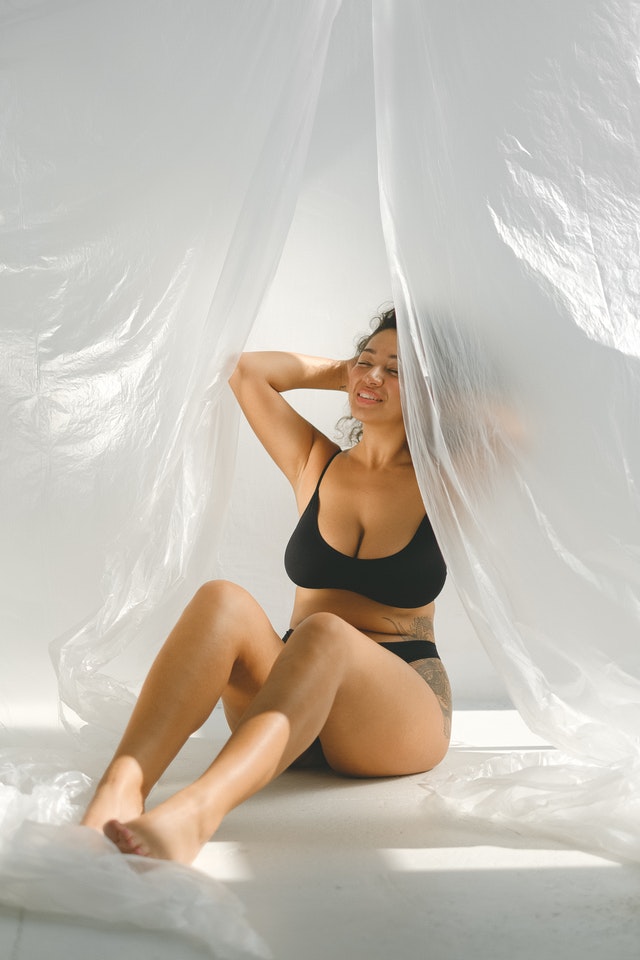 Breast reduction surgery reduces the size and volume of the breasts to provide physical and emotional relief for patients. This procedure is also known as a reduction mammoplasty. Changes in the breasts happen at many different life stages in a woman's life: they begin to develop even before birth, during puberty, and as a result other life events such as pregnancy, weight changes, and hormonal fluctuations. Unfortunately, many women experience a significant increase in their breasts to the point where it impedes them from performing everyday tasks. [1]
A breast reduction remedies this condition by surgically removing excess fat and glandular tissue to sculpt smaller, better-proportioned breasts. If your breasts are becoming a physical and psychological struggle, call New York Surgical Arts for an initial consultation. Dr. Gordon Andan and his caring staff will help you realize your ideal aesthetic. Reach our offices directly at (212) 535-1470 (New York City) or (516) 746-0155 (Garden City, NY).
About a Breast Reduction Procedure
The earliest recorded breast reduction operations date to the 19th century, which only goes to show that the need for this surgery is not a modern phenomenon! By the 20th-century, new breast reduction procedures were being developed and became more widely available. [2] Today, surgeons have a vast array of refined techniques to draw from, allowing women to enjoy results that are tailored to their anatomy and desires. The main goal of treatment is to reduce the size of the breasts, ensure that they are located at a flattering height on the chest wall, minimize scarring, and preserve sensation – all while sculpting a beautiful aesthetic. Surgeons can use a combination of direct excision and liposuction. [1]  Adjustments to the size and placement of the nipple-areola complex complete a natural and balanced look. Once complete, the treatment provides patients with a noticeable difference in their posture, movement, and self-esteem. 
Surgical Methods
A breast reduction is a procedure that is tailored to each patient, and there are a variety of incision patterns that allow surgeons to reduce and lift the breasts.
Vertical or "Lollipop" Incision: This technique makes an incision encircling each areola, which then continues down the center of the breast toward the inframammary crease: where the underside of the breast meets the chest wall. The vertical incision allows the surgeon access to the breast tissue for removal, and the flaps on either side can be tailored so that when the incision is closed, the lower pole of the breast is raised. Candidates with moderate cases of enlarged breasts are chosen for this method.
Inverted T or Anchor Incisions: This treatment is frequently performed on patients with considerably enlarged breasts. This combines the lollipop incisions with an additional incision that runs along the inframammary crease, allowing the surgeon to remove more tissue and create more support and lift for the new, smaller breasts. [1][2]
After the incisions are made, Dr. Andan can remove the necessary tissue, and reposition the remaining breast mound. If necessary, he can use liposuction to remove excess fat from around the breast to sculpt an appealing contour and increase definition. Once complete, the skin flaps are drawn back together, extra skin is removed, and the incisions are sutured closed. 
Before and After Photos
Benefits
Breast reduction allows women to live their life on their terms: with breasts that fit their personality, lifestyle, and suit their tastes. Breast reduction surgery has been proven to eliminate back pain, shoulder discomfort from bra straps, and the skin conditions that can arise under the folds of overly large breasts. You can count on other profound benefits, including:
Enhanced mobility
Firmer breast skin
Improved posture
Ability to enjoy a wider selection of well-fitting clothing and lingerie
Candidates
Patients burdened by the physical and psychological demands of larger breasts can turn to reduction surgery to improve their quality of life. A consultation meeting with New York Surgical Arts will determine if your specific case will be best served with a reduction. We'll discuss how the treatment is suitable for individuals who:
Are ready to gain peace of mind with a more petite breast size
Do not smoke or are willing to stop until fully recovered
Are willing to accept visible scarring on the breast
Do not have breast-related illnesses
Understand that it may impact their ability to breastfeed in the future
Personal Consultation with Dr. Andan
Gordon Andan, MD, is a much sought-after board-certified cosmetic surgeon who offers transformative services to the residents in the greater New York City area. His attention to detail, discerning eye, and devotion to patient satisfaction has made him a favorite among patients from all corners of the city and beyond who are seeking an aesthetic that improves their lives.
Reserve your personalized consultation with Dr. Andan and visualize a new aesthetic that brings comfort and self-confidence. Reach out to us by calling our Manhattan offices at (212) 535-1470 or (516) 746-0155 to reach our Garden City offices in Long Island. Patients also have the choice of conducting a virtual consultation. You will have the opportunity to enter your information, describe your aesthetic goals, and attach photographs. After we've reviewed your case, we'll contact you to coordinate our online meeting.
Preparation
New York Surgical Arts ask patients to finalize a few pre-surgery items before coming into the office. They include:
Quit smoking. We want to ensure you have the adequate blood flow necessary for an optimal recovery.
Stop using certain medications as directed, such as anti-inflammatories and blood thinners. They may cause excessive bleeding during surgery and impede the healing process.
Pick up your recovery prescriptions from your local drug store.
Designate a caring friend or loved one to take you home. The effects of anesthesia will take time to wear off.
Prepare a cozy recovery area at home with essential items nearby.
Procedure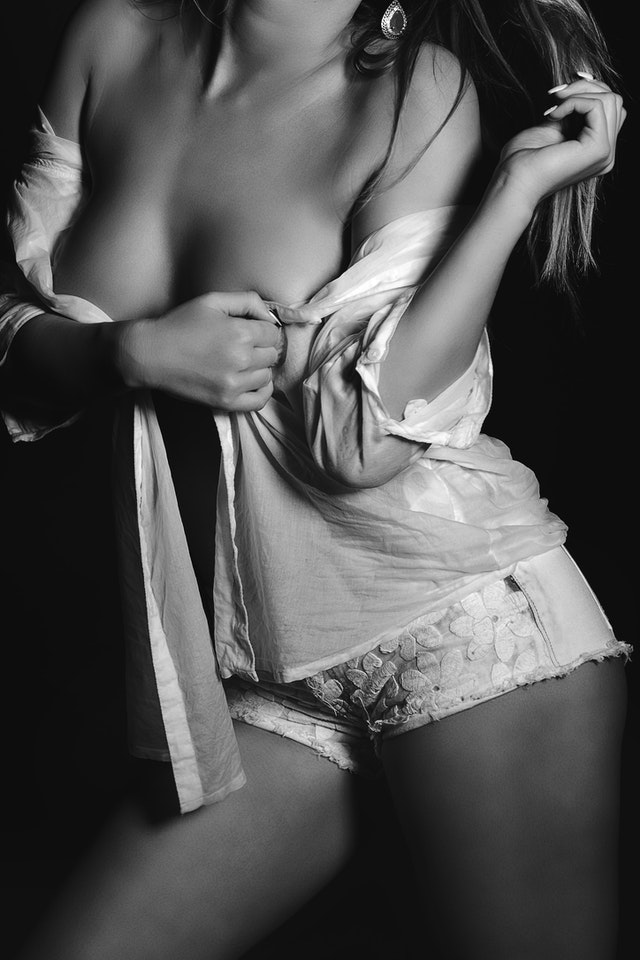 Your breast reduction procedure will take place inside our AAAHC-accredited operating facilities and is performed under general anesthesia administered by a board-certified anesthesiologist. Your unique journey to a smaller, proportionate breast size will depend on your circumstances and the custom plan devised by Dr. Andan. After he makes the necessary incisions, he will remove the excess glandular tissue and fat. He may also choose to perform liposuction around the breasts to eliminate the excess volume and provide better definition for the breasts. He will then redrape the skin over the newly contoured breast mound, controlling the tension to ensure that each breast is equally firm, lifted, and the appropriate shape. Excess skin will be removed, and the nipple-areolar complex will be located in its new, perkier position. Incisions are closed with dissolvable sutures, and your chest will be wrapped in a compression garment to ease swelling and protect your results. You will also be provided with a surgical bra to protect your new contours for the next few weeks. 
Recovery
After returning home, you can expect a call from our office to check in on you. As the anesthesia continues to wear off, you may start to feel mild soreness, swelling, bruising, and stiffness at the surgical site. Dr. Andan and his team will be available to answer any questions that you will have during your recovery, and you'll return to our offices for regularly scheduled follow-up appointments so that Dr. Andan can monitor your progress. Please take this time to get plenty of rest and take the prescribed medication to offset your symptoms. In two weeks, you should be okay to continue light activities, including going back to sedentary work. However, please avoid strenuous activity for six weeks.
Results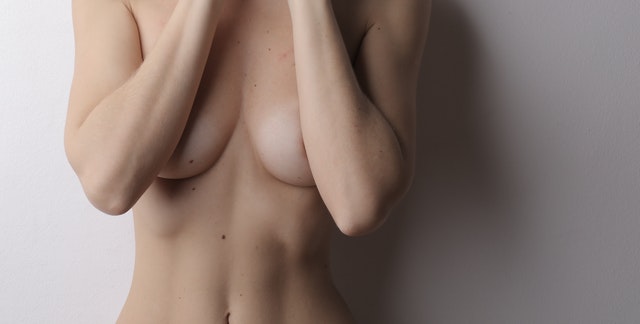 Although you will notice a marked difference in your breast contours immediately after surgery, the best is yet to come! Over the next few months, the swelling will gradually subside. Once the swelling has completely resolved, you'll be able to see your final results. You'll be able to continue life while enjoying a more balanced aesthetic proportionate to your body. [3] 
Cost of Breast Reduction in New York City
Your final price for a breast reduction will be unique to your specific case. Typically, insurance companies may cover all or a portion of the costs if you meet specific criteria. Please contact them for further information. 
References
Guridi, R., & Rodriguez, J. R. (2019). A Step-by-Step Approach to a Successful Cosmetic Breast Reduction. Plastic and Reconstructive Surgery – Global Open, 7(4), e2117. https://doi.org/10.1097/gox.0000000000002117
Purohit, S. (2008). Reduction mammoplasty. Indian Journal of Plastic Surgery : Official Publication of the Association of Plastic Surgeons of India, 41(Suppl), S64–S79. https://www.ncbi.nlm.nih.gov/pmc/articles/PMC2825129/
Sachs, D., & Szymanski, K. D. (2021). Breast Reduction. PubMed; StatPearls Publishing. https://www.ncbi.nlm.nih.gov/books/NBK441974/