BOTOX® Cosmetic
Consultations offered at our two convenient locations in Manhattan and Long Island, NY
A Popular Treatment to Reduce Wrinkles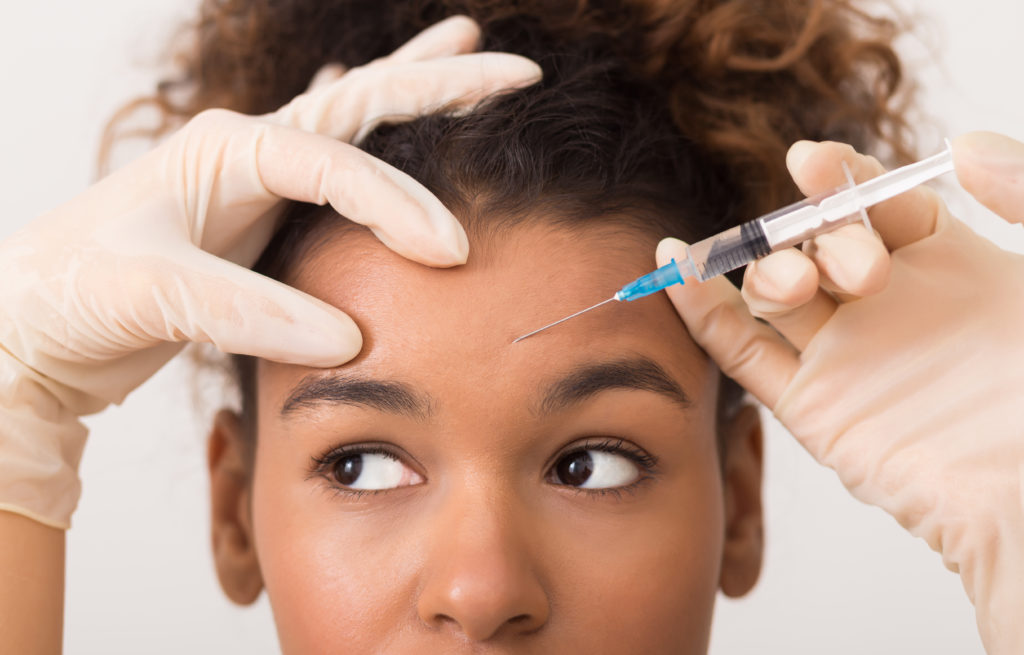 Botox is an injectable, wrinkle-reducing treatment to relax away fine lines while preventing new ones from forming. In recent years, Botox has become a very popular procedure for non-invasive facial rejuvenation. Our patients love Botox because it is fast, effective and easy.
New York Surgical Arts is a center for discussion about New York's hottest aesthetic procedures. Browse our blog to see what the city is saying about Botox Cosmetic.
About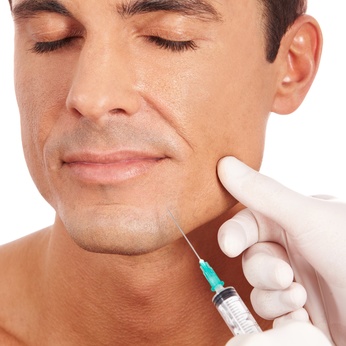 As we age, repeated facial movements gradually etch fine wrinkles into our skin. These wrinkles are often referred to as dynamic wrinkles. They commonly occur as horizontal "crow's feet" at the corners of the eyes. Dynamic wrinkles might also manifest as vertical furrows between the brows when we frown.
Botox injections can treat these wrinkles by relaxing the muscles that are responsible for creating them. The result is a smoother, more serene and refreshed appearance.
Why Choose Dr. Andan
Dr. Gordon Andan is certified by the American Board of Surgery and is a diplomate of the American Board of Cosmetic Surgery. Every treatment at New York Surgical Arts is performed under his close supervision and according to his exacting standards. His extensive experience with Botox Cosmetic helps his patients achieve a more youthful look with fewer wrinkles.
The first step in achieving your ideal appearance with Botox is to talk one-on-one with us. Contact us today or call (516) 746-0155 to request your consultation.
The Benefits Botox
Botox has been commercially available for a relatively long while, compared to similar injectables. You are sure to benefit from the treatment's long track record of success.
See Success with Botox
Smoother skin
Younger appearance
Prevents future development of lines and wrinkles
Fewer migraines
A calm, confident demeanor
What Is Botox Used For?
According to the Mayo Clinic, Botox injections are approved for cosmetic use. It is a mild neuromodulator meant to smooth out wrinkles and reduce fine lines. By slackening intense muscle contractions in the face, Botox erases the superficial signs of aging.[1] It also slows or stops the formation of new wrinkles. Botox also has other, lesser-known medical applications. It eases excessive sweating and may also help prevent chronic migraines.
Ideal Candidates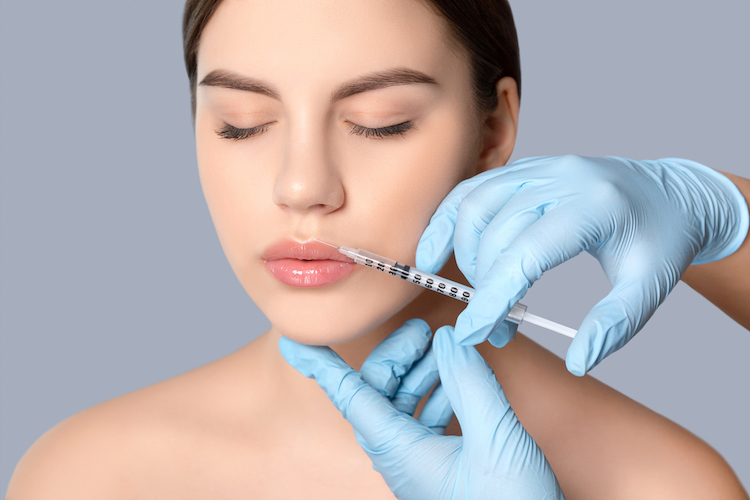 Many people consider getting their first Botox treatments at age 30. Because of its preventative properties, small does of Botox Cosmetic can play a strategic role in maintaining your youthful essence into middle age.[2]
People who consider treatments for dynamic wrinkles tend to be individuals who are concerned about appearing older. Patients as old as 60 continue to seek Botox's rejuvenating effects. Botox injections are not recommended for patients over the age of 65.
Your Personal Consultation With Dr. Andan
Dr. Gordon Andan is an expert cosmetic surgeon who serves his city with premium aesthetic services. New York Surgical Arts takes an artistic approach to aesthetic enhancement. At your confidential consultation, the doctor or a member of his team will perform a brief physical examination before conducting our standard intake interview. We would like to get a sense of your story before we propose your customized course of treatment. Your personal rejuvenation regimen may include Botox injections combined with any of our other transformative, non-invasive medical spa treatments.
Contact us to schedule your appointment. Call (925) 462-3700 to speak with one of our helpful representatives.
Preparation
Proper preparation for your Botox treatments will ensure the most satisfying results. Fortunately, preparing for any injectable procedure is blessedly simple. Some patients even opt to get their Botox injections on the very day of their consultation! Others may want to time their treatments to coincide with an upcoming special event.
Regardless of your goals, common sense suggests that you stop taking supplements or medications that can increase the risk of bleeding, such as ibuprofen and Ginkgo Biloba.
How Does Botox Work?
Botox is a neuromodulator, part of a class of pharmaceuticals that temporarily suspends signals sent from the central nervous system to targeted muscle groups. Your specially trained nurse injector knows where to strategically administer Botox Cosmetic where it will release the most wrinkles.
Botox Treatment Areas
Forehead
Frown Lines
Crow's Feet
Nasolabial Folds
Dimpled Chin
Neck
Botox's Powers of Prevention
Botox is a purified protein that acts as a neuromuscular blocking agent. It prevents muscle activity, which can cause frown lines, smile wrinkles and facial wrinkles. But the same relaxing action that erases existing wrinkles can also slow the steady advancement of time. While your face is in a serene state of rest following your injections, new wrinkles are far less likely to form. Younger women and men in their 30s have seen success with smaller doses of the neuromodulator. Baby-sized Botox injections can make a big difference in delaying the onset of aging.
Other Applications
Botox has many medical uses in addition to its cosmetic applications. It can ease muscle spasticity caused by neurological disorders like cerebral palsy. Botox can also reduce exorbitant sweating and relieve severe migraine pain. Its rejuvenating effects, however, remain its most sought after. In 2018, Botox was the most common cosmetic procedure, with 7.4 million injections performed in the United States.
Recovery & Results
In the days following your first Botox treatment, you will watch your wrinkles relax away. After about a week of recovery, you will observe a significant improvement in your appearance as the neuromodulator takes full effect. In the five months that follow, your Botox injections will continue to create a serene countenance. The injections release tension in the facial muscles, tension that is responsible for forming new wrinkles.
Maintenance appointments are necessary to keep your results consistent.
Will My Results Last?
The duration of Botox's effects depends upon individual factors that are unique to each patient. Typically, you can expect to enjoy Botox's smooth rejuvenation for two to six months. The quality of the Botox serum itself is also significant when estimating the treatment's breadth of effectiveness. Botox syringes must be stored properly, under refrigeration, and they must be used before the expiration date has elapsed. Beware of bargain Botox injections offered by less reputable med spas. You can be certain that every procedure at New York Surgical Arts is performed under the supervision and direction of Dr. Gordon Andan.
Complementary Procedures
Botox can be combined with injectable dermal fillers. These treatments smooth out deeper wrinkles caused by thinning of facial tissue.
Dysport & Botox: Dual Neuromodulators
Dysport is another injectable used to treat dynamic wrinkles. Some people who are interested in Botox may actually be better candidates for Dysport. Because Dysport is composed of smaller molecules than Botox, it tends to diffuse over the treatment area more widely. Dysport's decreased viscosity can be an appealing feature, depending on the individual's aesthetic goals. However, Botox may last slightly longer than Dysport, giving you more time between touch-ups.
During your consultation, one of Dr. Andan's team will listen to your concerns and help you decide whether Botox or Dysport may be better for you.
How Much Does Botox Cost in New York City?
Dr. Andan and the New York Surgical Arts team believe that an individual's aesthetic journey is a unique affair. We take a bespoke approach with every patient, a process that begins at your confidential consultation.
Your consultation will reveal the goals of your treatment. Dr. Andan and company are here to guide the scope and sequence of your custom treatment regimen.
If you are a qualified candidate for Botox Cosmetic, we will quote you an accurate cost at the conclusion of your personal consultation.
You can check our Patient Resources page for information on our financing options.
FAQ
Is Botox safe for your face?
Botox has been approved by the FDA as a safe cosmetic treatment for fine lines and facial wrinkles. Its relaxing effect on the muscles is only temporary. And, when administered by a trained injector, regular Botox treatments can be a preventative measure against the formation of future facial furrows.   
Is Botox permanent?
Botox injections last from three to four months, on average. And the patient's biological profile has its part to play in the injectable's overall effectiveness—some people will see the benefits of Botox begin to fade in just two months, while others will continue to profit from a single injection session for up to six months.  
At what age can I start considering Botox?
According to the FDA, patients aged 18 years or older can safely receive Botox. But, realistically speaking, because Botox Cosmetic is an anti-aging agent, older adults are more likely to take advantage of the treatment. Recently, people in their 30s have begun regular Botox regimens to prevent lines and wrinkles from forming in the first place. Botox injections are not recommended for patients over 65 years old. 
References
Small R (August 2014). "Botulinum toxin injection for facial wrinkles". American Family Physician. 90(3): 168–75. PMID 25077722
Carruthers, A., & Carruthers, J. (2006). Botulinum Treatment of Forehead Wrinkles. Plastic and Reconstructive Surgery, 117(4), 1354. doi: 10.1097/01.prs.0000205566.47797.8d