Arm Lift
Consultations offered at our two convenient locations in Manhattan and Long Island, NY
What Is an Arm Lift?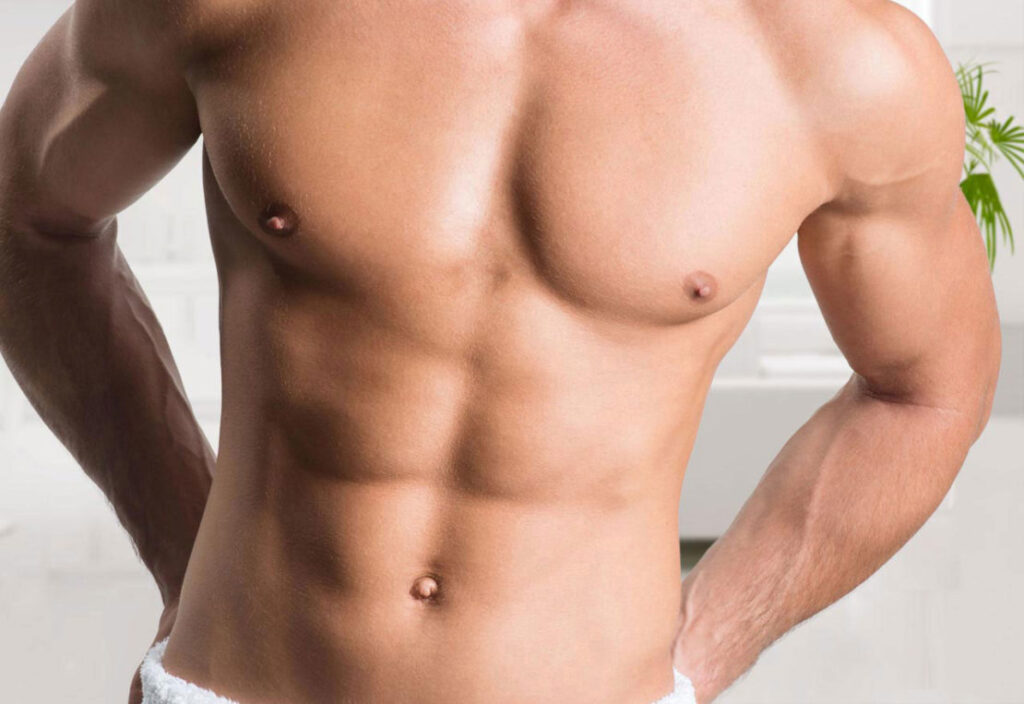 An arm lift is a surgical procedure that aims to reshape and enhance the upper arm area's contour through the removal of excess skin and fat, creating a more streamlined appearance in the arms.
Treatment of the upper arm deformity in the patient with massive weight loss most frequently requires excisional surgery (the removal of growths from the skin).[1] Skin and soft tissue redundancy of the trunk, buttocks, breasts, upper arms, and thighs following massive weight loss can be very unsightly. It can also result in medical problems such as musculoskeletal strain from increased tissue weight, functional limitation with walking, maintaining adequate hygiene, bowel and bladder habits, and sexual activity. These elements compound the inherent psychological and social issues related to massive weight loss.[2]
Arm lifts are excellent for people who may have lost a lot of weight recently. Sometimes, diet and exercise alone cannot treat those stubborn areas of our bodies. An arm lift helps out in that regard. Arms with sagging skin and fat can also be the result of sun damage and aging. An arm lift is also ideal in these scenarios.
Studies have shown that Brachioplasty is a relatively safe and effective procedure for upper body contouring in massive weight-loss patients. Complications are minor, and small revisions in contour are not uncommon. Patients report improvement in shape and self-esteem and a high level of satisfaction with this procedure, despite the potential for an unfavorable scar.[3]
Keep reading to learn more about the advantages of arm lifts and see whether you could benefit from the procedures offered at Dr. Gordon Andan's New York Surgical Arts. Dr. Andan is proud to provide his NYC community with top-shelf aesthetic enhancement. Make a beeline to Madison Ave for surgical and non-surgical options that will make you look and feel your best. Contact us to see if you're a good candidate for any of our transformative procedures.
We now offer Virtual Consultations to suit our patients' preferences.
We look forward to unveiling your new body to the world.
Before and After Photos
Benefits of Arm Lift Surgery
Removes unsightly excess skin and fat from the arms
More flattering clothing options
Provides a more toned and contoured shape
Able to show off muscles for better workout results
Better proportions
Increased feelings of self-confidence
Candidates for Arm Lift Surgery
The ideal candidate for arm lift surgery is a healthy, non-smoking adult at a stable weight who is dealing with excess skin and fat around the upper arms either due to massive weight loss or the effects of aging.
Personal Consultation
Before considering surgery, make sure your reasons for pursuing it are yours alone and are not coming from a loved one or societal pressure. Do it for yourself. During your personal consultation, you and Dr. Andan will have a frank discussion about your goals and expectations for your body. From there, he will examine your body and go over your medical history before determining whether you are the right candidate for arm lift surgery.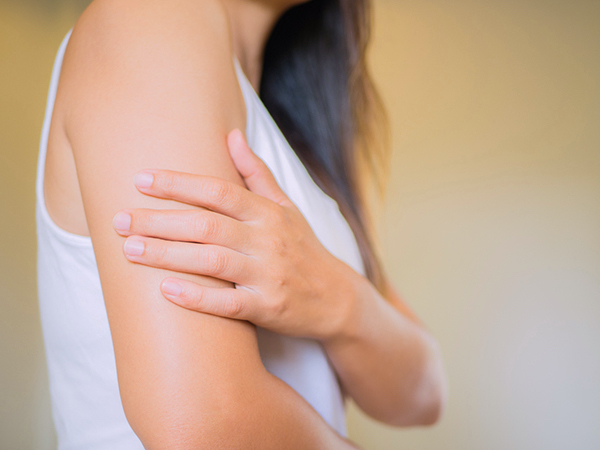 Dr. Andan values the role of teaching and the education of his patients as an integral part of their informed decision-making. He prides himself in taking the time to ensure questions and concerns are all addressed prior to proceeding with surgery, another way he endeavors to build a strong doctor-patient relationship.
Click here, or call now at (516) 746-0155 to schedule your consultation with Dr. Andan.
Preparation
Before your procedure, you will want to avoid certain medications such as aspirin, anti-inflammatory drugs, and herbal supplements, as these can increase your chances of bleeding. We also advise that you arrange to have someone drop you off and pick you up before and after your procedure. 
Procedure
Dr. Andan will start by making incisions along the underside of your arms, the length and pattern of which is dependent on the amount of skin and fat being removed.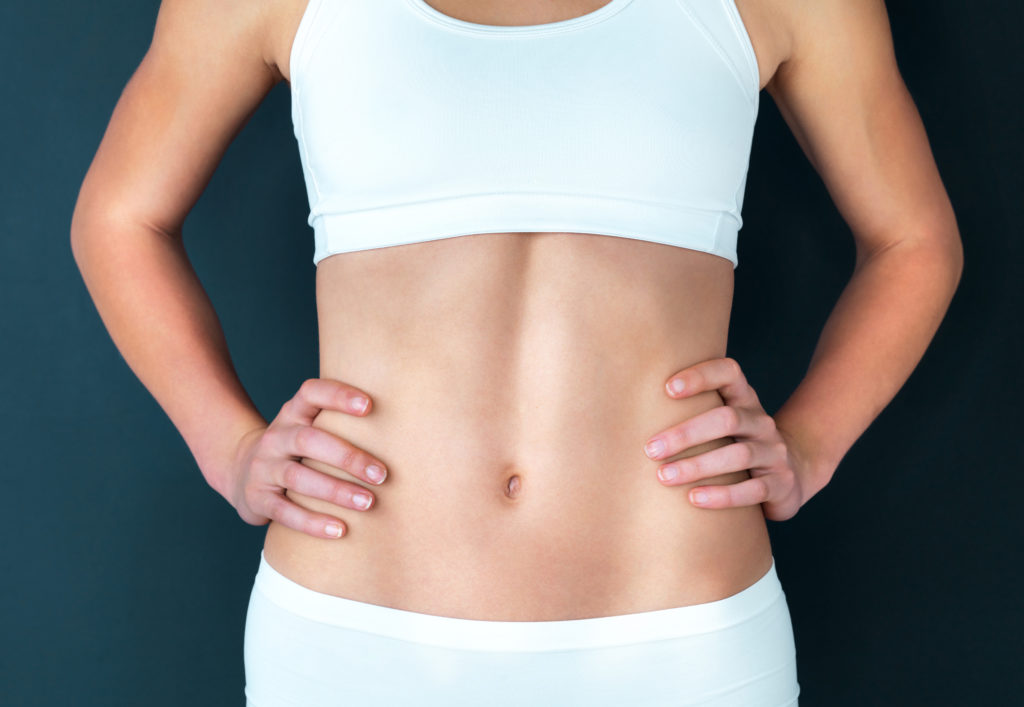 Once he has finished making the incisions, Dr. Andan will proceed to tighten up the underlying tissues and fasten them together with stitches.
Dr. Andan will then drape your skin over the newly formed contours of your arm, and the excess skin will be removed. Afterward, Dr. Andan will close the incisions with sutures. 
Recovery
After your surgery, your arms will be covered in bandages. There may also be some swelling that will fade over time. During recovery, you will want to:
Avoid lifting your arms above your shoulders for about three to four weeks.
Avoid any strenuous physical activity that could stretch the incisions for about four to eight weeks after surgery.
Alleviate discomfort by taking pain medication
Results
An arm lift procedure can give your upper arms a more toned and even-proportioned appearance by removing loose excess skin.
Arm lift surgery results are usually long-lasting. However, your skin will naturally lose some firmness as you age, and some sagging might occur. Maintaining a stable, healthy weight can help you retain your arm lift results.
Corresponding & Complementary Procedures
Tummy Tuck
A tummy tuck is a surgical procedure that aims to remove excess flabby skin from the torso and reinforce the abdominal muscle wall. This procedure is excellent for recent mothers or for people who have recently lost a significant amount of weight.
Botox
Botox is the famous neuromodulator famous for its ability to block the chemical responsible for tensing our muscles. When injected into the face, it eliminates fine lines and wrinkles, creating a more taut, youthful look. 
Injectable Fillers
Injectable fillers are injectable gels that fill in the gaps from fine lines and wrinkles as well as provide volumizing plumping in areas of the body where there are none.
Facelift
A facelift is a surgical solution to sagging, wrinkled skin. Aging tends to affect your self-image the most when it involves your face. Facial skin can thin and lose elasticity, making you susceptible to wrinkles. A facelift enhances your face, leaving you with a fuller, more youthful appearance.
Mommy Makeover
A mommy makeover is a treatment package that includes, but is not limited to, liposuction, breast augmentation, and tummy tucks. This combination of procedures is designed to help restore a woman's body back to its pre-pregnancy glory.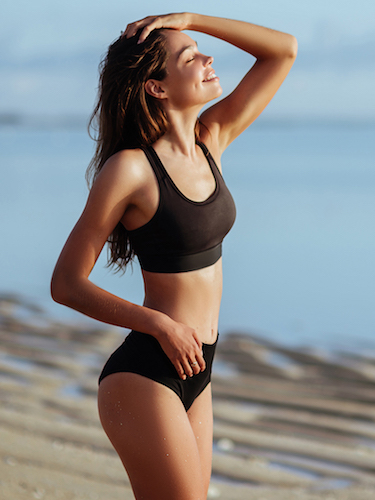 Arm lifts are a great option to consider if you are looking to improve your body's shape and silhouette. Many studies have proved Brachioplasty to be safe, productive, and easily reproducible and that they consistently produce a high level of patient satisfaction.[4]
The rehabilitative significance of the body after weight loss is fundamental in obese patients' surgical therapy.[5]
If you enjoyed learning about the benefits of arm lifts, then we recommend you check out the New York Surgical Art's Blog. You will find great content like FAQs, treatment updates, lifestyle advice, and more. 
We look forward to seeing you.
FAQ
What is an arm lift?
An arm lift is a surgical procedure that reshapes and enhances the contour of the upper arm area through the removal of excess skin and fat, creating a more streamlined appearance in the arms.
When will I see results from my arm lift surgery?
Results from arm surgery are immediately noticeable. 
Will my arm lift surgery leave a scar?
Yes, some scarring will happen as a result of arm lift surgery, but they usually appear in areas that are not easily visible to others.
When can I resume exercising after my arm lift surgery?
Patients may resume exercise after waiting at least a month after arm lift surgery but start at a low intensity before jumping right into heavy lifting. Dr. Andan will advise you on when the ideal time to resume exercise will be. 
Does arm lift surgery come with any risks?
As with any surgical procedure, there will be some element of risk involved. That is why it is essential you seek out a board-certified surgeon who knows what he or she is doing. When performed by inexperienced surgeons, potential risks with arm lift surgery include:
– Bleeding
– Damage to nerves, blood vessels, and muscles
– Fatty tissue under the skin could die (fat necrosis)
– Fluid accumulation (seroma)
– Infection
– Numbness or other changes in skin feeling
– Persistent pain
– Poor wound healing
– Possible need for revisional surgery
– Sutures may not absorb but spontaneously surface through the skin, causing irritation, drainage, and redness.
– Unsightly scarring
References