Vivace RF Microneedling
Consultations offered at our two convenient locations in Manhattan and Long Island, NY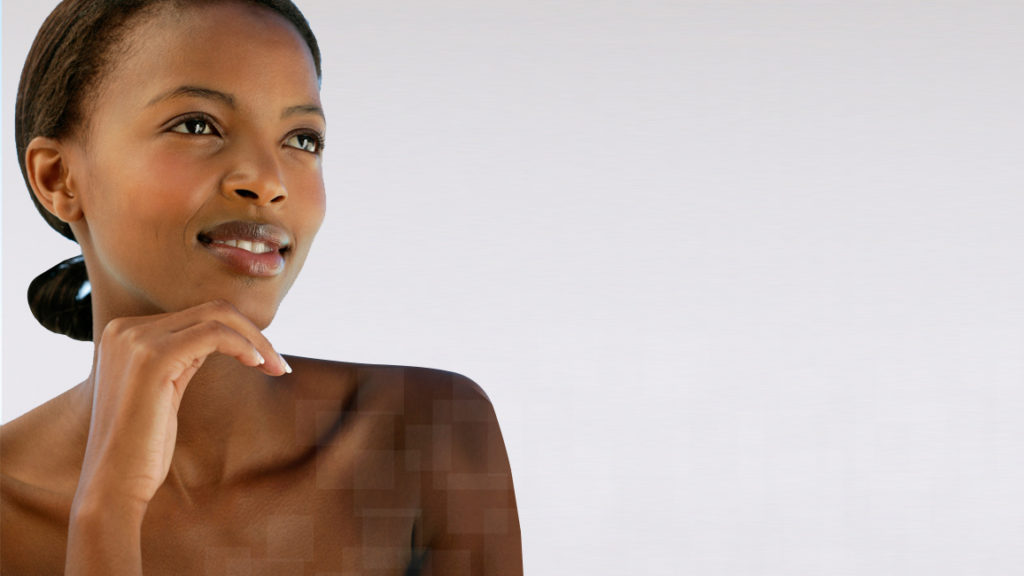 Vivace™️ radiofrequency (RF) microneedling is a nonsurgical skin rejuvenation treatment designed to address a wide range of skin concerns. Vivace combines the benefits of microneedling and RF thermal energy to encourage collagen and elastin production, the naturally occurring proteins that keep our skin looking supple and youthful. Vivace can be used on the face, neck, hands and body. Wherever wrinkles, fine lines, and lax skin are present, Vivace can be used.
Why Choose Dr. Andan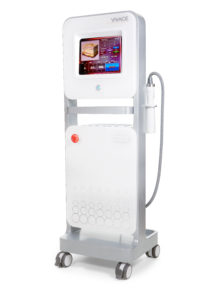 Dr. Gordon Andan is board certified by the American Board of Surgery and is a diplomate of the American Board of Cosmetic Surgery. Dr. Andan's extensive experience and skilled eye allow him to offer the best in natural-looking results. He has helped countless men and women in the New York, Manhattan and Long Island areas achieve the look they want.
The first step in achieving your ideal look with Vivace RF Microneedling is to talk one-on-one with Dr. Andan. Contact us online today or call 516-746-0155 to request your consultation.
Candidates for Vivace RF Microneedling
Vivace treatments are safe and effective for any skin type or tone making it the ideal skin rejuvenation procedure for just about anyone. Good candidates for Vivace RF microneedling should be in good overall health and have realistic expectations for their cosmetic goals and results. Vivace may be right for you if you have one or more of following skin concerns:
Wrinkles and fine lines
Loose, sagging skin
Uneven skin tone and texture
Acne scarring
Stretchmarks
Dr. Andan and his experienced and licensed staff can help you decide if Vivace is the best option for you. Depending on your concerns, he may recommend combining treatments to optimize your results.
Your Vivace RF Microneedling Treatment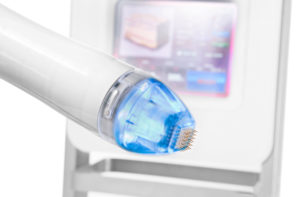 A numbing cream will be applied 30 to 45 minutes before your treatment to help minimize any discomfort during your session. Because of the precision treatment and proactive care, many men and women report feeling little to no pain during their session.
During your treatment, Dr. Andan will glide the Vivace handheld device over the targeted area. The treatment itself typically lasts between 30 to 45 minutes depending on the size of the treatment area.
Vivace uses microneedles to create tiny microchannels deep into the skin where RF energy is precisely delivered at varying depths. The thermal energy gently warms the underlying dermis while leaving the outer layer of skin, known as the epidermis, unaffected. This process helps to trigger the body's natural healing response and encourages the production of collagen and elastin.
Blue and red LED light therapy is then used to help stimulate cell turnover, reduce inflammation and acne-causing bacteria and correct skin tone and texture.
The number of treatments needed will depend on your individual skin concerns and cosmetic goals. Most men and women receive the best results with 3 treatments spaced 4 weeks apart. Vivace can also be combined with topical platelet-rich plasma (PRP) treatments for further enhancement.
Your Recovery & Results
Immediately following your treatment, you may experience pinpoint bleeding where the microneedles entered the skin, as well as some minor swelling and redness. However, these side effects should quickly resolve as you heal.
Be sure to follow Dr. Andan's post-treatment instructions to maximize your results. It's recommended to avoid sun exposure and refrain from strenuous physical activity for the first 3 to 5 days following treatment. It is also good practice to use a daily moisturizer.
Because Vivace is minimally invasive, it is possible to go out the same day without noticeable signs that you've had a treatment. However, Dr. Andan recommends waiting at least 6 hours before applying makeup.
Although individual results vary, many people experience a noticeable improvement shortly after their first session. Final results can be seen around 6 months after your final treatment as the accelerated production of collagen and elastin work to improve and regenerate your skin.
Dr. Andan may recommend supplementing your Vivace treatment with rejuvenating topical skincare products to maximize results and aid in recovery.
Next Steps
Take the next step by requesting your consultation with Dr. Andan. Contact us online to schedule your consultation or call us today at 516-746-0155 to get started.