Vivace RF Microneedling
Consultations offered at our two convenient locations in Manhattan and Long Island, NY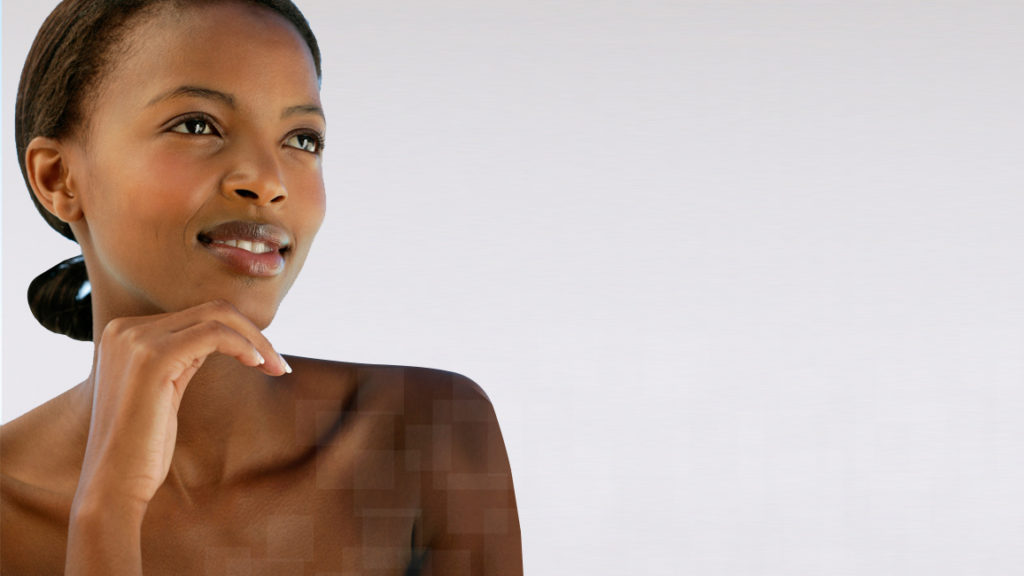 Vivace RF Microneedling is a minimally invasive skincare treatment that increases collagen production to produce youthful-looking skin on the face, neck, and body. It is a great solution for patients of all skin types and tones who want to look their best – at any age. Vivace combines the art of traditional microneedling with radiofrequency and LED light therapy to deliver a one-of-a-kind anti-aging experience with little downtime. Vivace RF Microneedling can treat unwanted skin conditions such as enlarged pores, wrinkles, hyperpigmentation, scars, and stretch marks. To learn more about the transformative treatment, contact Dr. Gordon Andan, MD, and his friendly staff at New York Surgical Arts. They offer patients in the New York City area and beyond a wide range of customized treatments for glowing, healthy skin. To set up a personal consultation, use our online consultation form or you can give our offices a call:
New York City: (212) 535-1470
Garden City: (516) 746-0155
About Vivace RF Microneedling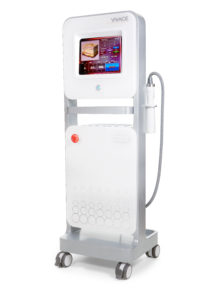 Many of us dream of soft, youthful skin free of imperfections or blemishes, and a solution to skin issues such as wrinkles, fine lines, and uneven skin tone. A Vivace RF Microneedling addresses those concerns by using an innovative combination of RF energy and microneedling to restore skin from the inside out. The revolutionary skin rejuvenation process uses an applicator device that houses 36 ultra-fine, gold-tipped needles. These needles emit radiofrequency waves as they gently penetrate the skin, creating microchannels that stimulate the body's healing response, and allowing the RF energy access to the crucial area beneath the surface of the skin. The RF energy heats dermal tissues to increase collagen production and stimulate skin tightening. RF heat is evenly distributed in the skin, and carefully controlled for a safe, comfortable, and effective treatment. The RF energy and depth of needle penetration will be customized to your complexion and desired aesthetic goals.
For added benefit, Vivace emits red and/or blue LED lights while the microneedles apply RF energy to the skin. The red LED light promotes skin regeneration, while the blue LED kills bacteria to prevent acne breakouts. [2] After a Vivace treatment, your body begins to produce new collagen, break down existing scar tissue, and reduce the appearance of other imperfections. Patients will enjoy tighter skin, youthful volume, and a reduction in scarring. [1]
Benefits
Vivace RF Microneedling treatments restore and improve the health and appearance of skin. Not only does the Vivace system combine the benefits of radiofrequency (RF) technology and microneedling, but it also incorporates a specialized serum and a cooling peptide mask to take your skin texture to a new level of excellence. Here's what you can expect:
Natural-looking results
Firms and renews the skin
Reduces fine lines and wrinkles
Produces glowing skin
Decreased pore size
Highly customizable treatment
Fast results with minimal downtime
Look and feel your best with Vivace RF Microneedling. Find out how this comprehensive treatment can bring out the best in your skin with a consultation at our offices in New York City or Garden City, NY.
Ideal Candidates
Patients looking to correct moderate to mild skin imperfections can look forward to rejuvenated skin with a Vivace RF Microneedling experience. Vivace is a good skin regimen for patients looking to improve the texture of their skin. Ideal candidates should:
Looking to improve the appearance of fine lines, wrinkles, and uneven skin tone and texture
Are in good health and hold a positive, realistic goal to improve skin
Dr. Andan is committed to helping people of all backgrounds. His sensitive and honest approach leads him to provide outstanding, natural-looking results that improve the skin. Use our online form to schedule a consultation today.
Personal Consultation with Dr. Andan
Dr. Gordon Andan, MD is board certified by the American Board of Surgery. His background in general and cosmetic surgery coupled with his skillful eye has allowed him to provide countless men and women in the greater New York area an aesthetic they deserve. From the initial discussion to follow-up appointments, to return visits from loyal patients, Dr. Andan aims to deliver a customized, compassionate approach to everyone who visits our offices. 
Your consultation will take place at one of our two locations in the NYC area. Come see us in Long Island's Garden City or our Manhattan office perched high on Madison Avenue. Once in our examination room, our friendly staff will collect your medical information. Then, a physical examination of your skin will be conducted. Patients exhibiting signs of certain skin conditions such as warts, eczema, or severe acne may not benefit from a Vivace treatment. Once we've determined that your skin would benefit from this treatment, we'll schedule your Vivace appointment.
Take the first step in achieving smoother, dewy skin by scheduling your personal consultation today. You can also reach our New York City offices at (212) 535-1470, or our Garden City offices by calling (516) 746-0155. Patients unable to visit in person can complete the process remotely using our convenient virtual consultation. Just follow the submission instructions and one of our staff members will get back to you promptly.
Preparing for Your Appointment
Vivace is a straightforward treatment that requires little preparation. Dr. Andan will however give you a few instructions during your consultation so you arrive perfectly prepared.
Temporarily stop using any Retin-A products a week before
Limit your sun exposure to your skin three days before treatment
Arrive at your appointment free of makeup and other topical applications
Notify Dr. Andan if you have a history of cold sores
Your Vivace RF Microneedling Procedure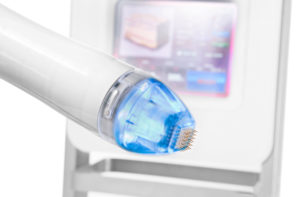 The process will start after a topical numbing agent is applied to your face to ensure your comfort. The handheld device is moved evenly across the skin for even coverage of Vivace microneedling and RF pulses. The tiny, gold-tipped needles will penetrate to the appropriate depth of the dermis of the skin to create microchannels. The Vivace applicator will then emit radiofrequency waves from the needles which heat and tighten the tissues to remodel the dermis and increase collagen production. [3] For patients looking to address other skin concerns, an anti-aging red LED light or acne-fighting blue LED light is also applied to the treated areas. Aftward your treatment, a sheet mask containing antioxidants and peptides is applied to the face. It will help soothe and hydrate, while the microchannels allow for maximum absorption and benefits. Afterwards, a specialized serum containing additional rejuvenating ingredients is also applied. The entire process should take 45 minutes to complete. Patients may have to schedule future appointments to ensure optimal results.
Short Recovery Period
Most patients can resume their normal activities within 1-2 days after treatment. Some skin dryness, flaking, and redness may occur. During this time, we recommend applying a hydrating moisturizer. These symptoms should go away within 2 days. Please keep your face clear of makeup and other facial products for about 4-6 hours after treatment. Also, do your best in avoiding direct sun contact and excessive sweating for about a week.
Great Results
The radiofrequency energy accelerates collagen production in your skin, while the microneedling stimulates skin cell renewal for ongoing results. After the redness and dryness subside, you can enjoy tighter pores, fewer wrinkles, and overall glowing skin within 1-3 days. In the weeks that follow, you will continue to enjoy skin that becomes fuller and firmer to the touch. Hydrate your skin regularly, and as always, use sunscreen to protect against sun damage. Most patients may need three treatments, spaced  4-6 weeks part will provide the optimal results they want.
Cost of Vivace RF Microneedling in New York City
A Vivace RF treatment is tailored to your unique skin and specific concerns. The number of treatments required for optimal results will be discussed at your consultation with Dr. Andan. New York Surgical Arts is pleased to partner with several lending partners to make treatments attainable for everyone. See more about your financial options on our patient resources page to see if you pre-qualify.
FAQ
Is Vivace painful?
The numbing cream applied before treatment should allow you to enjoy the experience with minimal discomfort. 
Will I need multiple treatments?
Dr. Andan will help you determine if more than one treatment is needed. The number of treatments is determined by your personal treatment goals. Up to six treatments can be spaced a month apart.
How long will my results last?
Patients will see noticeable improvements in skin tone for six months as collagen and elastin continue to build up in the treated areas. Patients can experience results for up to a year or more.
References
Chandrashekar, B., Sriram, R., Mysore, R., Bhaskar, S., & Shetty, A. (2014). Evaluation of microneedling fractional radiofrequency device for treatment of acne scars. Journal of Cutaneous and Aesthetic Surgery, 7(2), 93. https://doi.org/10.4103/0974-2077.138328
Wunsch, A., & Matuschka, K. (2014). A controlled trial to determine the efficacy of red and near-infrared light treatment in patient satisfaction, reduction of fine lines, wrinkles, skin roughness, and intradermal collagen density increase. Photomedicine and Laser Surgery, 32(2), 93–100. https://doi.org/10.1089/pho.2013.3616
Yadav, S., & Singh, A. (2016). Microneedling: Advances and widening horizons. Indian Dermatology Online Journal, 7(4), 244. https://doi.org/10.4103/2229-5178.185468