Brow Lift
Consultations offered at our two convenient locations in Manhattan and Long Island, NY
What Is a Brow Lift?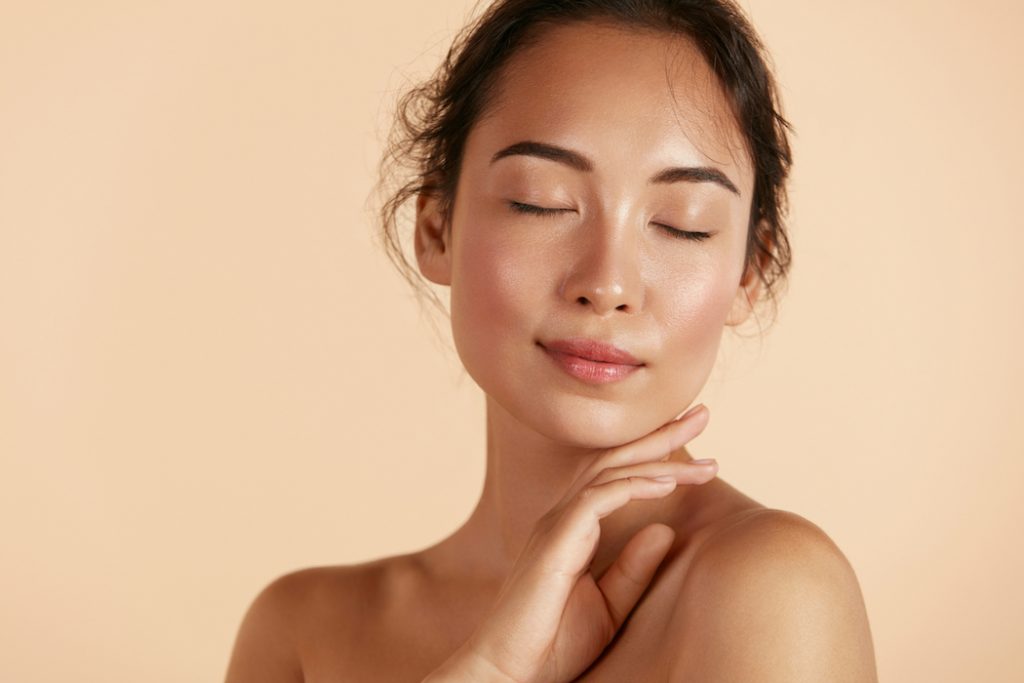 A brow lift is a surgical facial rejuvenation procedure that helps you appear more awake and alert. When the upper portions of your face start to sag with age, the excess skin that tends to pool at the browline can have an aging effect on the quality of your emotional expression. Now, even if you're a little older, you can cock an eyebrow with confidence thanks to New York Surgical Arts.
We now offer Virtual Consultations to suit our patients' preferences. 
The level of artistry in performing any brow lift technique is raised when the surgeon acquires knowledge of upper facial anatomy and integrates that knowledge into a working concept of the aging process of the upper face.[1] You won't find a better example of that than Dr. Gordon Andan. Dr. Andan is proud to provide his NYC community with top-shelf aesthetic enhancement. Make a beeline to Madison Ave for surgical and non-surgical options that will make you look and feel your best in New York City. Contact us to see if you're a good candidate for any of our transformative procedures. Click here, or call (516) 746-0155 to schedule your consultation.  
About
Brow lifts can revitalize drooping or lined foreheads, helping you to look less angry, sad, or tired. Using either traditional or minimally invasive, endoscopic methods, browlifts involve the removal or alteration of the muscles above the eyes to smooth fine lines and raise the eyebrows for a more youthful appearance. The procedure is often combined with other operations such as blepharoplasty (eyelid surgery) to improve the look of the eyes and other areas of the face.[2]
While browlifts are typically performed on patients aged 40-60 to counteract the effects of aging, anyone with lined or inelastic skin on the forehead—whether it's caused by muscle activity or inherited conditions—can be eligible.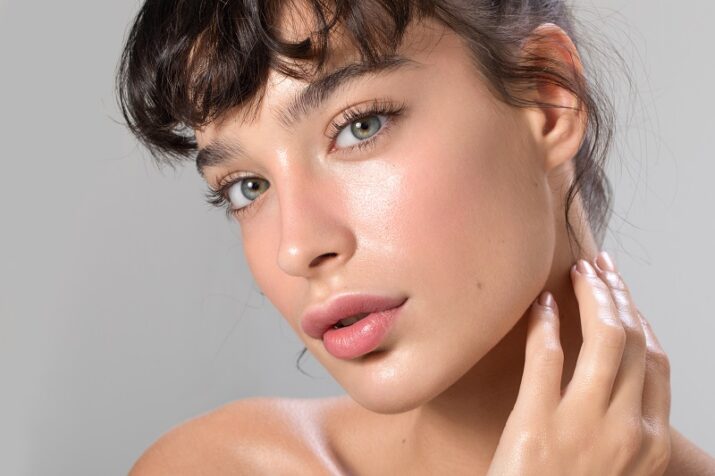 If you aren't sure whether you want a brow lift, try standing in front of a mirror and placing the palms of your hands to the sides of your eyes above the eyebrows. Then pull the skin back from the eyes, raising the forehead. This is approximately how the procedure will make you look.
Read our blog and check out our specials page to learn more about our stunning surgical and non-surgical options at New York Surgical Arts.
Your Personal Consultation With Dr. Andan
Dr. Andan believes in an informed patient so that you can be empowered to make the right decision for yourself. Dr. Andan enjoys helping people improve their lives by enhancing their appearance.
Contact us to schedule your personal consultation and learn more about our many popular procedures. Call (516) 746-0155.
Before your visit, peruse our reviews for a sampling of all the fine work we've done. 
Procedure
The brow lift procedure will tighten loose skin that can pile up on the browline as our facial tissue becomes lax with age. There are two approaches to the procedure: Traditional & Endoscopic. There is no single superior surgical procedure.[3] Both variations of the brow lift will improve the appearance of the upper face.
The Steps of a Brow Lift Procedure:
Incisions along the hairline provide access under the skin
The forehead skin is drawn back
excess skin is removed
Loose skin and incisions are sealed
Traditional Brow Lift
In the traditional brow lift, Dr. Andan makes an incision that starts at about ear level and goes across the top of the forehead to the other ear. He will then place the incision at the hairline to hide any potential scarring. Dr. Andan then carefully lifts the skin of the forehead and removes any excess tissue and fat.
Endoscopic Brow Lift
An endoscopic brow lift is a minimally invasive procedure. Fiber optic equipment gently releases and elevates the tissue of the brows. For most patients, the duration of an endoscopic procedure is generally shorter than a classic approach.
Results & Recovery
Long-term stability is dependent on the effectiveness in the fixation of elevated tissues.[4] A brow lift is a simple procedure but it can be quite involved. Hence, it would be wise to take a week or two off from work. You can expect some swelling and bruising of the treated area. Sutures and stitches will be removed after about seven days. 
A brow lift's transformative results are subtle yet dramatic. A brow lift will remove lines around the eyes. It will tighten a droopy browline that can distort your appearance and contort your expression. Consider a brow lift by Dr. Gordon Andan if you want to radiate youth to your friends and loved ones.
Consider a Brow Lift For
Lifting sagging skin
Gaining a refreshed facial appearance
Treating tired-looking eyes
Smoothing out forehead creases
A brow lift may be enough to improve hanging skin above the eyelids, but if sagging continues, you might consider a complementary procedure such as blepharoplasty.
Is a Brow Lift Permanent?
The results of a brow lift are long-lasting, but not permanent. The procedure will set back the steady advance of aging by 10 years or more. During that time, you will enjoy a rejuvenated appearance in defiance of your years. Remember, a brow lift cannot stop the aging process. Although the results are long-lasting, your skin will continue to age. A healthy lifestyle shall enhance your results and your quality of life. You should take steps to minimize your daily exposure to sunlight to help maintain the results of your surgery. You can expect that the brow and forehead should appear firmer and less lined.
Complementary Procedures
Are you looking for comprehensive facial rejuvenation? A facelift will eliminate lax skin across your entire visage. It is an excisional procedure—like the brow lift—but a facelift's rejuvenating effects are focused on the lower portions of the face. When partnered with a brow lift, a facelift will subtract years from your appearance and refresh your looks for up to a decade. 
What Is the Difference Between a Brow Lift and Blepharoplasty?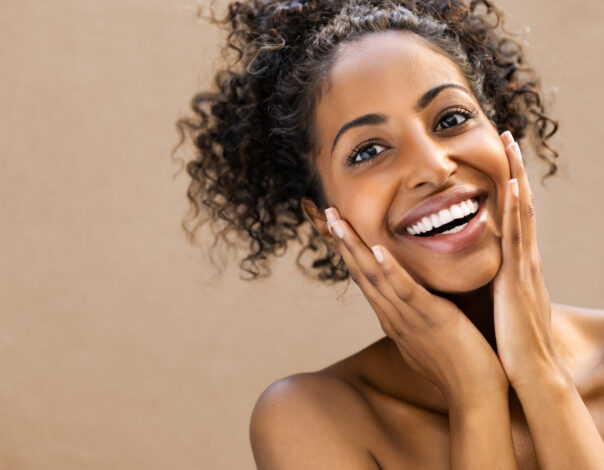 Some people identify as candidates for both brow lift surgery and an eyelid lift (Blepharoplasty). Potential patients are seekers of the ultimate in aesthetic ocular enhancement. Dr. Andan can perform both procedures at the same time. Candidates for each procedure may appear angry, tired, or grumpy due to drooping eyebrows.
If you have notably sagging brows, a combined brow lift with blepharoplasty can give you a more youthful and rested appearance.
What Does a Brow Lift Cost in NYC?
Look alive! The first step to a lighter, brighter look begins when you contact New York Surgical Arts. Your personal consultation is the first step in determining the price of your brow lift. Dr. Andan will quote you an accurate cost following your physical examination. Contact us to see if you're a good candidate. Call (516) 746-0155 to schedule a consultation. 
FAQ
What is a brow lift?
A brow lift is a procedure used to elevate a drooping eyebrow that may impair vision or to remove deep lines that run across the forehead. 
Does brow lift change eye shape?
A brow lift will reduce the amount of skin between brow and lash. It doesn't change the brow position or shape. It is excisional surgery to remove extra skin at the upper portions of the face. 
How long is recovery from a brow lift?
Your initial convalescence may take 10 to 14 days. You should be ready to return to work and normal activity after two weeks. Cosmetics can help camouflage any bruising. 
Does a brow lift keep me from needing Botox again?
The frequency for Botox is reduced with a browlift, and can sometimes be eliminated. The outcome is different for each patient and depends upon the severity of their aging signs and what can be corrected with their brow lift.
Will smoking affect my recovery?
Smoking negatively affects wound healing. The small blood vessels that supply the tissues shrink up and stop the essential nutrients for healing to reach the wound. The incidence of having a complication like an open wound or necrosis is higher in smokers. Additionally, the rate of infection is also higher in smokers for the same reason of limited blood flow. A patient must stop smoking for a minimum of two weeks before surgery to decrease the risk of complications.
References