VASER Hi Def Lipo
Consultations offered at our two convenient locations in Manhattan and Long Island, NY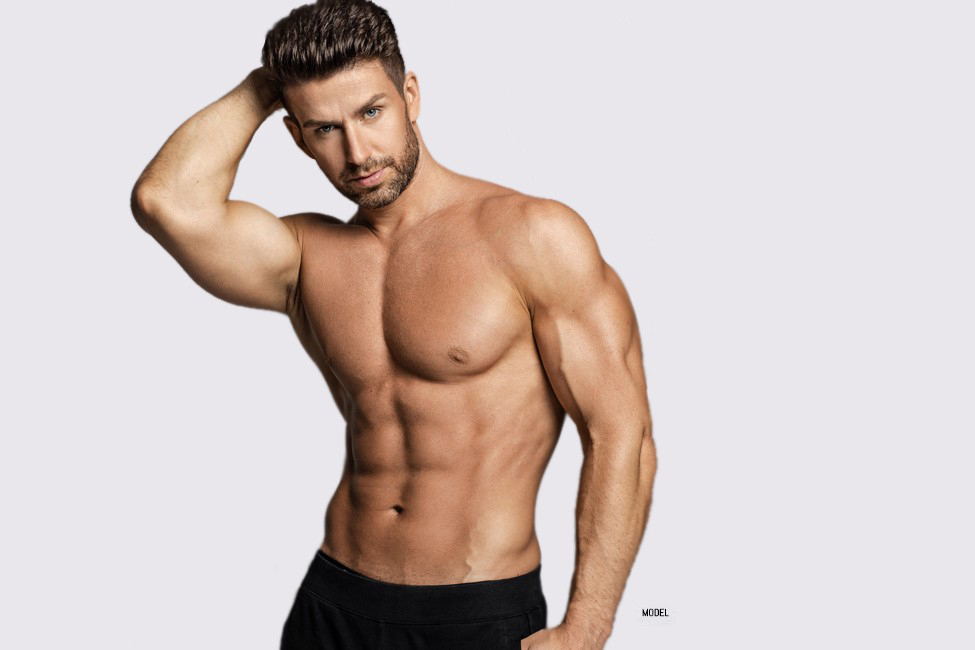 You work hard in the gym to get the slim, fit and athletic body of your dreams, but if you're finding that there are a few trouble spots standing in your way of achieving that six-pack definition of your body, VASER Hi Def® Lipo could be the answer. The VASERlipo® System uses tissue-selective ultrasound technology to offer advanced muscle etching results that bring out the best in your natural physique.
Why Choose Dr. Andan
Dr. Gordon Andan is a highly sought-after cosmetic surgeon for performing liposuction in New York and Long Island, and is fully trained using the latest equipment and techniques to achieve high-quality VASER Hi Def Lipo results. Dr. Andan takes great care to provide customized treatment to each and every person who walks through the door to ensure an optimal outcome.
All our cosmetic surgery procedures are performed in our AAAHC accredited operating facility, so you can feel confident about our commitment to your quality of care.
The first step in achieving your ideal look with the help of VASER Hi Def Lipo is to sit down with Dr. Andan to discuss your goals. Contact us online today or call 516-746-0155 to schedule your consultation.
Candidates for VASER Hi Def Lipo
As with other types of liposuction, the best candidates for VASERlipo should already be very close to their ideal weight, but with isolated pockets of stubborn fat that aren't responding to diet and exercise.
Sometimes referred to as "abdominal etching" or "six-pack lipo," VASER Hi Def Lipo is frequently performed to get rid of the small layer of "pinchable" fat in the stomach area that obscures the underlying muscle definition. But it can also be used effectively in other areas of the body.
This technology is used by Dr. Andan to etch out muscle groups in the abdomen, chest, shoulder, back, arms, and anywhere where muscle definition can be improved. Other popular areas for this treatment include the shoulders, hips, thighs, buttocks, knees, jawline and the male chest.
VASER can be included as a part of 360° liposuction that is targeting unwanted pockets of fat on several areas of the body. Women whose goal is to achieve a curvier hourglass shape in addition to abdominal etching may want to include a Brazilian butt lift with their VASERlipo procedure.
Your VASERlipo Procedure
The VASERlipo System utilizes tissue-selective ultrasound energy to make the liposuction process more effective. First, Dr. Andan will inject a special saline solution to the area to be treated. This tumescent fluid helps to temporarily expand the tissue in the area as well as shrink blood vessels so that the targeted fat cells are easier to remove.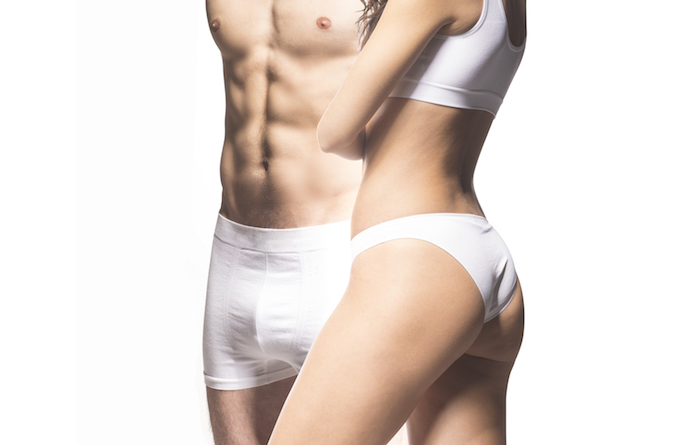 Next, Dr. Andan will create small incisions through which small probes can be inserted. These will emit ultrasound energy to further separate the fat cells from surrounding tissue, which will then be removed through a small tube called a cannula.
Using this advanced abdominal etching technique, Dr. Andan can precisely remove fat around specific muscle groups for enhanced definition of the abs or other target areas.
Your VASER Hi Def Lipo Recovery and Results
After your VASER Hi Def Lipo procedure, you will be asked to wear a special compression garment to help minimize swelling. Over the next 2 to 3 weeks, you'll need to limit your physical activity while your body heals. Dr. Andan will work with you to help you decide when it's best to return to work and begin introducing more strenuous physical activities into your routine.
Although you may notice results soon after getting VASERlipo, some swelling can still be present for several weeks afterwards. While individual experiences vary, most people are able to enjoy their final results about 3 to 4 months after treatment.
VASER Hi Def® Lipo FAQs
How much does VASER Hi Def® Lipo cost?
Compared to traditional lipo, VASER Hi Def typically requires more time and precision. As a result, it costs more. Prices can range from $9,000 to over $20,000, depending on how much area is covered and the desired result. Keep in mind that this is not a comprehensive price, but strictly for the surgery itself. Other associated costs that can increase the final price include anesthesia and facility fees. To know how much your VASER Hi Def procedure will cost, schedule a consultation with Dr. Andan.
If you have concerns about making VASER Hi Def work with your budget, speak with us about our financing options.
How do I find the best cosmetic surgeon for VASER Hi Def liposuction near me?
VASER Hi Def is a relatively new liposuction technique, and as a result, not every cosmetic surgeon will offer it. So your first step will be to find VASER Hi Def surgeons near you and schedule appointments for office visits with your top picks. During these consultations, talk to the cosmetic surgeon about your motivations and expectations for your results. Look at before and after photos and see how closely they match with what you want. After meeting with several cosmetic surgeons, select the one who feels like the best fit for you.
How much pain will I experience after VASER Hi Def?
Every person experiences pain differently, so we cannot say in advance how much it will impact you. However, you can expect some discomfort and tenderness after your VASER Hi Def procedure. How long these effects last will depend on the area treated and how much fat was removed. For most people, the greatest side effects following VASER liposuction are in the first few days after their appointment, usually steadily tapering off over the course of several weeks. Dr. Andan will prescribe pain medication as necessary to help manage any pain or discomfort as you recover, as well as advise you on steps to take to maintain your comfort.
What is VASER Hi Def lipo recovery like?
Similar to any surgery, you will need to take time off to recover after VASER Hi Def lipo. Most people generally take 2 to 3 days to rest at home, having others help them with daily tasks. After that, it is okay to move around a bit while still taking it easy. Expect to take at least a week off from work. As you feel more comfortable moving, it is important that you do so, as this promotes healing and addresses the stiffness that liposuction can cause. Within six weeks, you should be back to your normal exercise habits and daily routine and activities.
Are there risks associated with VASER Hi Def?
VASER Hi Def is a safe procedure. However, no surgery is without its risks. The most common risks associated with liposuction are infection, adverse reactions and excess bleeding. Dr. Andan will discuss all possible risks and complications with you during your consultation. If you have additional concerns, don't hesitate to ask or call our office.
Your Next Step
Take the next step by requesting your consultation with Dr. Andan. Contact us online to schedule your consultation, or call us today at 516-746-0155 to get started.