VASER Hi Def Lipo
Consultations offered at our two convenient locations in Manhattan and Long Island, NY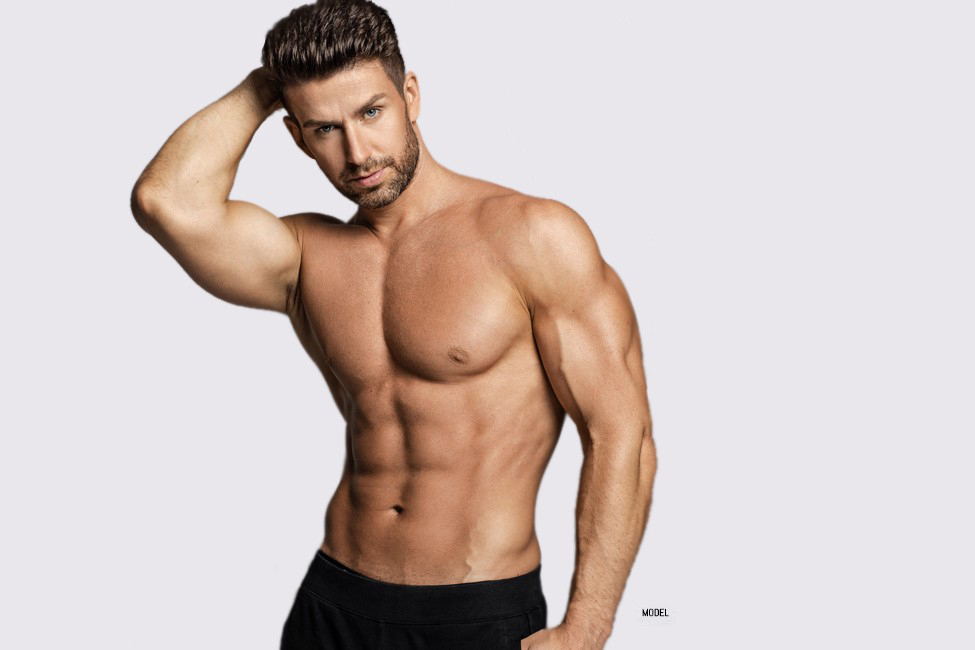 VASER Hi-Def liposuction is a surgical solution for hard-to-lose, unwanted deposits of fat around your body.  Ideal candidates are those who already have a great physique but want to have greater definition of their underlying  muscles. This side of the family of VASER liposculpture technologies and techniques focuses on the slim sheath of fat that rests between the skin and the muscle. When these fat cells are delicately sculpted away, the underlying muscles appear more defined and contoured.
With VASER Hi-Def liposuction, patients can finally achieve that ideal aesthetic they've worked so hard for. Dr. Gordon Andan and his wonderful team at New York Surgical Arts are proud to offer his New York City clientele this simple yet effective remedy for troublesome areas of fat. As a board-certified cosmetic surgeon, Dr. Andan has performed over a thousand major body and facial cosmetic surgeries. With his skill, knowledge, and expertise, Dr. Andan can help sculpt your ideal physique. The first step is scheduling a personal consultation at our New York City and Long Island offices. To reach our front desk directly, please call (516) 746-0155.
Before and After Photos
About Subcutaneous Fat
Losing fat and achieving our desired appearance can be easier in our younger years. But, as we get older, our metabolism slows, and our body begins to store unwanted fat in new, unfamiliar areas. Some of this unwanted fat is resilient to proper diet and exercise. This fat is called subcutaneous fat. It rests between muscle and skin tissue. This fat is persistent even through diet and exercise because the body utilizes subcutaneous fat differently than other types of fat tissue. Subcutaneous fat serves as an insulator to prevent heat loss, a barrier against dermal infections, and a protective cushion from physical, external stress.[1] Because subcutaneous fat plays a vital role in the health and well-being of the body, it is often the last of the fat storage to be burned. So, even if you follow a proper diet and rigorous high-intensity workout regimen, you might not see the results you desire because subcutaneous fat is shielding your hard-earned muscle. But, with VASER Hi-Def, subcutaneous fat has finally met its match.
About VASER Liposuction
Traditional liposculpture techniques and technologies have always been efficient at removing unwanted areas of fat. But traditional approaches often left patients wanting more enhanced results. This want for better results led to the invention and introduction of VASER liposuction. VASER technology uses gentle, high-frequency vibrations to dislodge fat cells from surrounding connective tissue. This technology has been shown to extract fat more easily and less invasively than other liposculpture approaches.[2] While VASER liposuction optimized fat extraction, some liposculpture specialists decided to take the technology one step further, focusing primarily on muscular detail. That's where VASER Hi-Def enters the stage.
What Makes It Hi-Def?
Originally called abdominal etching, VASER Hi-Def was first intended to achieve that "washboard" aesthetic in patients' abdomens. This Hi-Def approach focuses on the fat between the outlines of muscles. By first applying the VASER high-frequency to the area, an expert surgeon like Dr. Andan can then artfully maneuver a cannula along the grooves in your musculature. Because most of the fat cells in the area have been dislodged due to the VASER technology, Dr. Andan can carefully strip away this thin layer of subcutaneous fat. Left behind are muscles that are much more noticeable and captivating than before. What makes VASER Hi-Def unique is that Dr. Andan uses your underlying muscle as a guide to emphasize your distinct musculature and produce more dimensional body contours.[3]
Treatable Areas
Areas that can be accentuated and defined with VASER Hi-Def liposuction include:
Abdomen
Thighs
Chest
Love handles
Arms
Buttocks
Back
If you are interested in learning how VASER Hi-Def can help you achieve your dream physique, please schedule a personal consultation with Dr. Andan to determine your eligibility for this procedure.
Candidates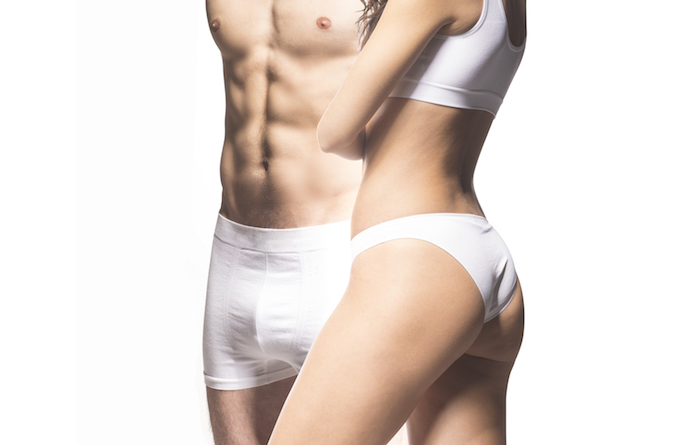 Patients interested in VASER Hi-Def liposuction typically come to our office after being dissatisfied with the results exercise and dieting have given them. They say they have tried many workout trends and home remedies, but none have achieved their ideal physique. These eligible patients already lead an active lifestyle and are at a healthy, stable weight with at least some mild definition of their underlying muscles. This is important because VASER Hi-Def and other liposuction operations at New York Surgical Arts should not be seen as weight loss surgery but rather as body contouring procedures. Furthermore, patients should be fit enough to undergo the appropriate anesthesia and not plan on gaining weight after their procedure. This can diminish the quality of their results. Finally, the skin in the target area(s) should possess good elasticity because if the skin tissue is loose it may diminish the impact of your results. Hi Def Liposuction is for individuals with low body fat who want to achieve significant athletic looking results.
Personal Consultation
During your consultation, we will begin with a brief physical examination and a new patient intake interview. Then, Dr. Andan will want to learn about your current health and lifestyle. You might be completing the end of a weight loss journey or looking to enhance your already toned physique. Whatever your story may be, Dr. Andan believes in treating the patient – not the problem. By understanding his patient's ideal physique, Dr. Andan can use his expertise and resources to achieve this aesthetic. Dr. Andan and every member of his team at New York Surgical Arts are committed to your overall safety and satisfaction during this process. Please, if you have any questions, don't hesitate to ask. Dr. Andan and his team have the wealth of knowledge and experience necessary to answer about this or one of our other services.
VASER Hi-Def Consultation
If Dr. Andan determines you are eligible for VASER Hi-Def liposuction, he will examine your troublesome areas, noting the density of subcutaneous fat. With all of this in mind, he will construct a personalized treatment plan that may include other complementary procedures so that you can achieve your ideal aesthetic. Before you leave our care, we will give you a list of preparatory steps. You should adhere to these between now and the day of your VASER Hi-Def procedure.
Preparation
In the list of preparatory steps, there may be some personalized instructions for your unique treatment plan, so read them carefully. Some general pre-operative steps are:
Avoid smoking as nicotine is known to constrict blood vessels, which hampers your body's ability to heal properly after surgery.
Avoid blood-thinning medications like ibuprofen and aspirin as these can increase blood loss during your procedure.
Designate a caregiver. You will be given anesthesia and will not be permitted to drive yourself home.
Procedure
Your VASER Hi-Def procedure will begin with Dr. Andan reviewing your treatment plan with you and answering any last-minute questions you may have. Then, our anesthesiologist will administer the appropriate medications to make sure you are comfortable and relaxed during your surgery. Next, Dr. Andan will make the necessary discreet incisions and apply the VASER high-frequency wave to dislodge the target fat cells. He will meticulously maneuver a cannula to remove the unwanted fat cells from in between the muscles. After he has removed all of the targeted fat, he will carefully suture the incision, focusing on minimizing scarring. Then, you will be free to leave our care and focus solely on recovery.
Recovery
Once you are home, be sure to rest and take the appropriate medications that Dr. Andan has prescribed to you. For the next 2-3 days, it is important to put all your time and energy into recovering properly. Since VASER technology uses high-frequency waves, less trauma occurs to the surrounding tissues, so recovery won't be as extensive as other liposuction procedures.[4] We recommend that our patients take a week off from work and six weeks off from strenuous activities like heavy lifting. After this time, you will be free to return to your normal activities and routines. 
Corresponding & Complementary Procedures
During your VASER Hi-Def liposuction procedure, Dr. Andan can perform other complementary procedures. One that goes perfectly in conjunction with VASER Hi-Def is a Brazilian Butt Lift (BBL). In a BBL, fat is transferred from other areas of the body to the buttocks, lifting the contours of your behind to a firmer, more plump position. These two are perfect complements because the fat cells extracted during a VASER Hi-Def procedure can be rinsed and purified to then be grafted to the buttocks. 
For those interested in seeing what other procedures complement a VASER Hi-Def liposuction procedure, please schedule a personal consultation with Dr. Andan to see how our other services can achieve your ideal physique. 
Cost
VASER Hi-Def liposuction typically requires more time and precision than traditional liposuction, so prices will cost more than traditional approaches. We will determine your exact price during your consultation. This price will include the cost of the procedure, anesthesia, and facility fees. To learn more about our pricing, please call our offices at (516) 746-0155.
References