Breast Enhancement
Consultations offered at our two convenient locations in Manhattan and Long Island, NY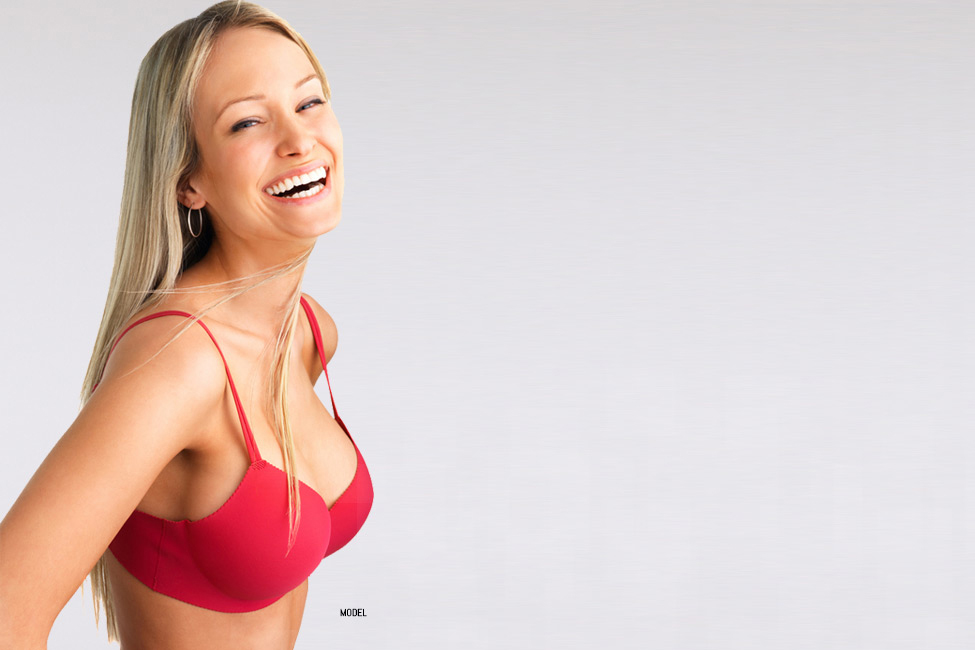 Breast enhancement is a suite of cosmetic procedures that tailor the appearance of a woman's breasts to better suit her needs and desires. Whether you're looking to stop traffic, take a load off your shoulders, or just give your girls a little lift, there is a breast enhancement procedure for you. Enhancing your bustline is a way to take control of your body and make it work for you while still celebrating everything that makes you a woman.
Before and After Photos
Why Choose Dr. Andan
With his focus on creating natural-looking results and tailoring each procedure to meet each woman's desired results, Dr. Gordon Andan has helped women from New York, Long Island and beyond achieve their desired aesthetic with breast enhancement surgery.
At New York Surgical Arts, Dr. Gordon Andan offers his patients an experienced, professional, and compassionate resource for achieving their aesthetic goals and improving the quality of their life. To learn how you can enhance your breasts and your female experience, call (516) 746-0155 to schedule a consultation. New York Surgical Arts is located in New York City and Garden City, New York.  
Breast Enhancement Procedures at New York Surgical Arts
Every woman is unique. So is her body, her beauty, and her needs. Dr. Andan provides a wide range of surgical procedures that are customized to each and every patient.
Breast Augmentation
Breast augmentation is a surgery that provides patients with larger, fuller breasts via breast implants.[1] Breast augmentation allows women to achieve the chest of their dreams and have plenty of choices when designing their new beautiful set of breasts. Dr. Andan will guide each patient through the process to determine the optimal choice to achieve either stunning or subtle satisfying results.
Fat Transfer Breast Augmentation
For women interested in a modest alternative to breast implants, fat transfer breast augmentation provides an increasingly popular breast enlargement option.
Breast Lift
A breast lift can correct the unfortunate sagging that is caused by pregnancy and breastfeeding, aging, or weight loss.[2] This surgical procedure removes excess skin and tissue and restores the breasts to a youthful, perky position on a woman's chest.
Breast Reduction
Many women are excited about the prospect of a more ample bustline. But for others, a well-endowed chest can lead to stress and discomfort. A breast reduction can take the weight off of a woman's shoulders and back, and allow her to lead a more liberated life.
Benefits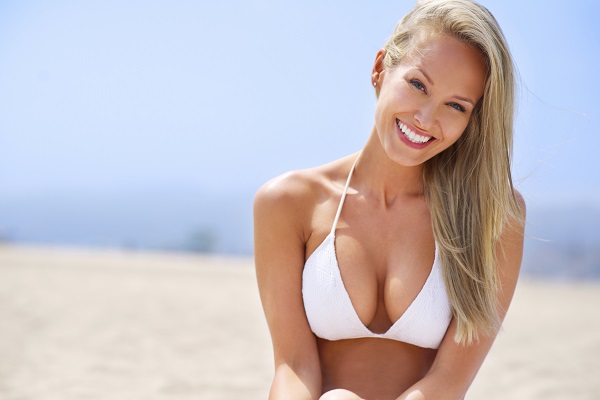 The breasts are one of the most aesthetic areas of the female body. For many women, the breasts represent femininity and sexuality. The size, shape and position of your breasts can all affect the way you feel about your body. Whether your goal is to find a better fit for your clothes, to improve your overall proportions or to feel sexy and youthful again after pregnancy and age-related physical changes, breast enhancement can help you love your curves again.
Dr. Andan is Board Certified by the American Board of Surgery and is a Diplomate of the American Board of Cosmetic Surgery. In addition to Dr. Andan's extensive training and experience, he has co-authored articles in peer-reviewed journals, including Surge, a journal solely dedicated to cosmetic surgery.  A breast enhancement procedure can help you look and feel your best. You'll enjoy your body and your life, knowing that you've made a powerful decision to invest in yourself. To learn more about how the services at ArtfulSurgery can benefit you, read Dr. Andan's blog.
Candidates For Breast Enhancement
Ideal candidates for breast enhancement surgery are in good health, have a positive attitude and are guided by a set of realistic expectations for their results. At your confidential consultation at our New York City suite, Dr. Andan or one of his trusted colleagues will determine the procedure that will best suit your needs while we evaluate your candidacy during your personal consultation.  Contact us today to schedule an appointment and find out whether you'd be a good candidate for breast enhancement. To reach our offices by phone, call (516) 746-0155.
Your Personal Consultation in NYC
During your private breast consultation, you'll have the opportunity to talk to Dr. Gordan Andan or perhaps his partner, Carey J. Nease, MD, will attend to your needs. This important meeting is the start of your path to fabulous results. We'll listen compassionately and attentively to your concerns and goals. Then, one of the doctors will perform a comprehensive examination to determine the best way to enhance your bust. Our medical professionals will review your medical history and any difficulties you may have with surgery or anesthesia. You will learn about the pros and cons of the various approaches and any non-surgical options. This visit is your opportunity to ask us questions and learn more about available procedures. Careful planning is key to healing well and achieving optimal results. Dr. Andan will explain what to expect immediately after surgery and in the weeks following. 
Preparing For Your Procedure And Recovery
The New York Surgical Arts team will give you detailed instructions on how to prepare for your breast enhancement procedure. Recovery times vary among breast enhancement procedures.[3]
Before Your Breast Enhancement
Arrange a ride to and from your surgery, and assistance immediately following your recovery
Fill any necessary prescriptions
Prepare a comfortable place in your home to recover with essentials within easy reach
Stock up on easy-to-prepare and nutritious foods
Stop taking any medications or supplements, if applicable
Start looking forward to beautiful results!
Recovering From Your Breast Enhancement Surgery
Regardless of the procedure you've undergone, rest is the most important part of your recovery. In addition to getting a ride home from the surgery center, plan for a little extra support the first evening, if not for the first few days. You will have limited mobility following your procedure. You will need to take some time off of work, even if you have a desk job. The timeline for returning to heavy lifting, exercise, and other demanding physical activities will depend on how you are feeling, on the surgical approach, and on the extent of your procedure.[4] 
In the days and weeks after your procedure, you'll have regularly scheduled follow-up appointments so that Dr. Andan and company can monitor the progress of your recovery. Most patients see us again for a six-month follow-up. New York Surgical Arts is always here for you. We pride ourselves on being available throughout the entire process.
Results
Although you may see immediate differences, your final results won't be apparent until your recovery is complete. However, you'll enjoy your transformation for years to come. A breast enhancement can give you beautiful, rejuvenated breasts that fit your frame and suit your lifestyle.
Cost
The cost of your breast enhancement surgery will depend on the procedure being performed, and the extent of the surgery required to attain the results you desire. Dr. Andan will be able to give you an accurate price quote for your procedure following your personal consultation.
FAQ
Pregnancy and breastfeeding really changed my breasts. What breast enhancement procedure can get my bust back where it used to be?
If having your little one left you hanging, a breast lift can give you perkier, firmer breasts and correct the position of your nipples. If you're feeling a little deflated and don't plan on having any more children, you may also consider breast augmentation with breast implants. This surgery can give you supple, voluminous breasts that you'll enjoy for years to come. 
Are breast implants permanent? 
Breast implants are not lifetime devices. Removing and replacing your implants at the recommended time can help you avoid a variety of complications such as rupture and capsular contraction. Breast enhancement surgeries like breast implant exchange or breast implant removal allow you to maintain your appearance and your health. Plastic surgeons can typically place the new incisions over the scars from your initial surgery to avoid any additional scarring. 
What causes nipple inversion?
There are several causes for nipples that turn inward rather than projecting outward front the areola. In some cases, this condition is present since birth. This can result from issues within the glandular structure of the breast, or simply tight connective tissue. Nipple inversion can also result from breast cancer, changes in milk ducts, and complications from breastfeeding. Trauma to the breast tissue can also cause nipples to invert.
References
Diaz, J. F. (2017). Review of 494 Consecutive Breast Augmentation Patients. Plastic and Reconstructive Surgery – Global Open, 5(10).
Strasser, E. (2006). Results of subglandular versus subpectoral augmentation over time: One surgeon's observations. Aesthetic Surgery Journal, 26(1), 45–50.
Mello, A. A., Domingos, N. A. M., & Miyazaki, M. C. (2009). Improvement in Quality of Life and Self-Esteem After Breast Reduction Surgery. Aesthetic Plastic Surgery, 34(1), 59–64. doi: 10.1007/s00266-009-9409-x
Woodman, R., & Radzyminski, S. (2009). Women's Perception of Life Following Breast Reduction. Plastic Surgical Nursing, 29(1), 39–46. doi: 10.1097/01.psn.0000347723.28651.44