Fat Transfer Breast Augmentation
Consultations offered at our two convenient locations in Manhattan and Long Island, NY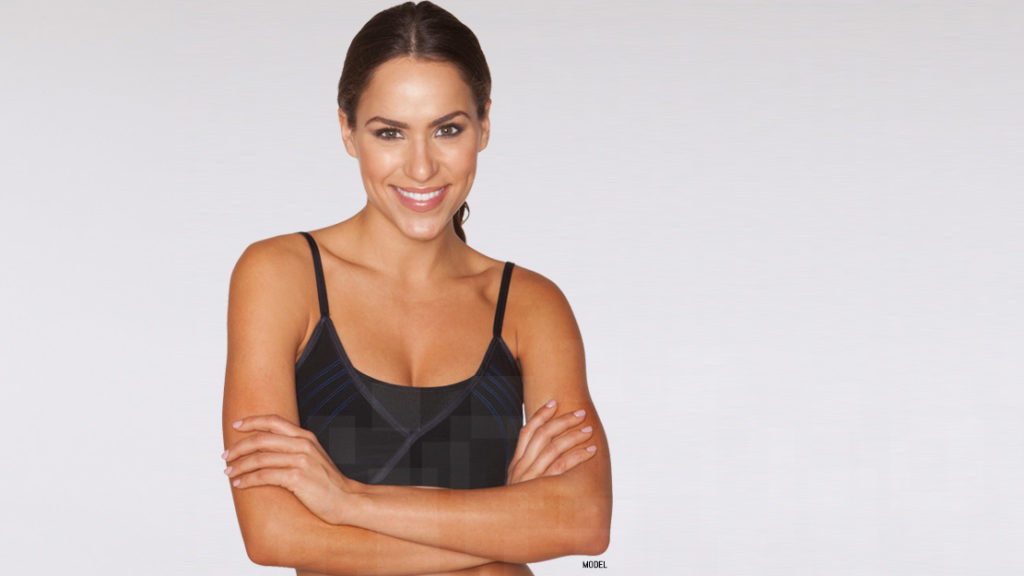 Breast augmentation is one of the most common cosmetic surgery procedures in the United States. While many women would like to have larger breasts, not everyone wants breast implants. For some, implants may not be an option, while others would simply like a subtle, natural way to enhance their figure. Also known as fat grafting, fat transfer breast augmentation offers women the solution of using their own fat cells to enlarge their breasts.
Why Choose Dr. Andan
Board certified cosmetic surgeon Dr. Gordon Andan believes that fat transfer offers a natural solution to breast enlargement that can help women achieve their desired look without the need for saline or silicone breast implants.
Every surgical procedure is performed in our AAAHC accredited operating facility, following standards that meet or exceed the national guidelines for patient health and safety.
The first step in achieving your ideal look is to talk one-on-one with Dr. Andan. Contact us today or call 516-746-0155 to request your consultation.
Candidates for Fat Transfer Breast Augmentation
Most commonly, candidates for fat transfer breast augmentation are women who seek a subtle enhancement to their breast size or shape rather than a significant size increase, in line with today's cosmetic surgery trends.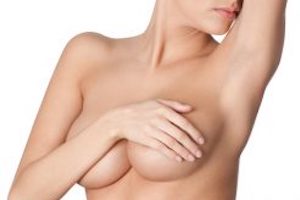 Because breast enlargement with fat transfer requires harvesting the patient's fat cells with liposuction, candidates for fat transfer breast augmentation should also have some disposable fat. Usually, the abdomen, outer thighs or love handles are used as the donor area, but other parts of the body may be considered.
While fat transfer breast augmentation can be used to create fuller and shapelier breasts, this natural approach to breast enlargement does not alter breast position. If you're concerned with breast drooping, you may wish to combine your breast enlargement with a breast lift.
More resources: Is Fat Transfer Breast Augmentation Finally Catching On?
Your Fat Transfer Breast Augmentation Procedure
Choosing to have natural breast enlargement is a personal decision. Fat transfer breast augmentation is a two-step procedure. First, Dr. Andan will remove a designated amount of fat from a part of your body. In fact, one of the benefits of fat transfer breast augmentation is the bonus of enjoying liposuction for additional contouring.
Fat transfer breast enlargement does not require any incisions on the breast.
After the fat is removed from the donor area, viable fat cells are injected directly into the breasts. Multiple injection sites around the breasts are used to create soft, natural-looking contours.
Natural fat transfer breast augmentation is usually performed under general anesthesia or local anesthesia on an outpatient basis. You should be able to go home right after your surgery.
Your Recovery & Results
The night of your breast enlargement procedure, you will receive a phone call from our office to make sure you are doing well and answer any questions you may have.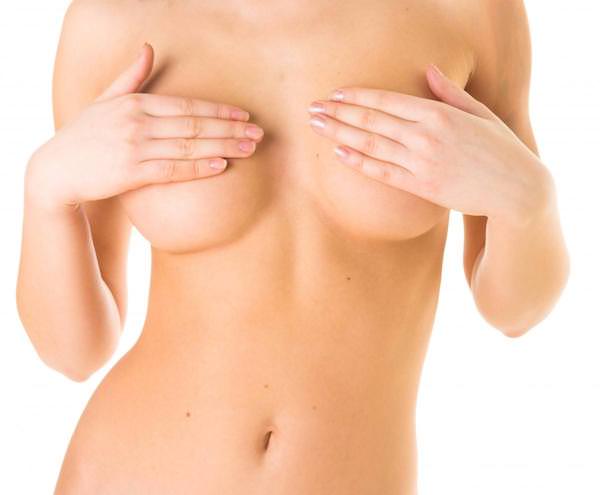 The recovery process varies for each woman and depends on how much liposuction was done, how much fat was transferred to the breasts and whether you combined your breast augmentation with any additional procedures. In general, you can expect some soreness that should resolve in about a week. Most women are able to return to their normal routine within a week of breast enlargement, taking care to avoid any strenuous activities for the first couple of months.
You should see a noticeable increase in breast size right after your fat grafting procedure. However, your final results won't be apparent for a few months. This is partially due to initial post-surgical swelling, as well as the fact that not all transferred fat will become integrated into the breasts.
Once your final results have developed, your breasts should appear fuller and shapelier than they were before. Because the breast enlargement was accomplished using your own fat cells, your results should look and feel completely natural.
Fat Transfer Augmentation FAQ
Some women considering breast augmentation may be looking for subtler, natural-looking results that provide a gentle boost of volume rather than a dramatic increase in size. When this is the case, fat transfer breast augmentation can be a great alternative to traditional breast implants. During the fat transfer procedure, excess fat cells are removed from another area of the body and then reinjected into the breasts, creating beautiful results that feel completely natural.
At New York Surgical Arts, board-certified cosmetic surgeon Dr. Gordon Andan is invested in answering any questions you might have so you can determine if fat transfer breast augmentation is right for you. Below, you can find some of the most frequently asked questions about the procedure, but please don't hesitate to contact us for more information should you have additional questions.
Am I a good candidate for fat transfer breast augmentation?
The best candidates for fat transfer breast enhancement will have enough excess fat in other areas of the body to use for the procedure. For women who desire subtler results than what traditional silicone or saline implants offer, or who are interested in an alternative to breast implants, fat transfer breast augmentation may be a good choice.
While a breast augmentation using fat transfer can offer excellent results, it won't change the position of the breast. If drooping or ptosis is a concern, you may consider adding a breast lift to your procedure to elevate and rejuvenate sagging breasts.
How long will my procedure take?
Your fat transfer procedure will be a two step process. First, Dr. Andan will use liposuction to remove the required amount of excess fat from another part of your body. This fat is typically taken from the abdomen, love handles or thighs, but any area can be used as long as there are adequate fat cells.
Next, Dr. Andan will purify that fat and then reinject it into the breast area using multiple injection sites, but no incisions are necessary. Because it is a two step process, fat transfer breast augmentation may take slightly longer than the 1 to 2 hours needed for traditional breast augmentation.
What can I expect during my recovery?
Following your fat transfer breast enlargement, you can expect to go home immediately afterwards. You may experience some soreness, bruising or swelling during your recovery, but these symptoms should subside over time. Most women are able to return to work and their normal daily activities within 1 week post-op, though you should avoid strenuous activity for several months.
Will there be any scarring?
Because fat transfer breast augmentation doesn't require any breast incisions, the only scarring that you'll experience are associated with the liposuction procedure, and those incisions are typically quite small. Dr. Andan takes great care to place liposuction incisions as discreetly as possible, and any scarring that does result should fade and diminish to nearly invisible over the next several months.
How long before I can enjoy my results?
Immediately after your breast enhancement with fat transfer, you will likely see a change in your breast size, although your final results may not be apparent for another few months. Generally, Dr. Andan will inject more fat tissue than will be necessary to achieve the desired results, as some transferred fat will initially be naturally absorbed into the body. Once the remaining fat has fully transferred and any swelling has gone down, you can enjoy a subtly enhanced, curvier figure.
Your Next Step
Take the next step by requesting your consultation with Dr. Andan. Contact us online to schedule your consultation, or call us today at 516-746-0155 to get started.