Breast Lift
Consultations offered at our two convenient locations in Manhattan and Long Island, NY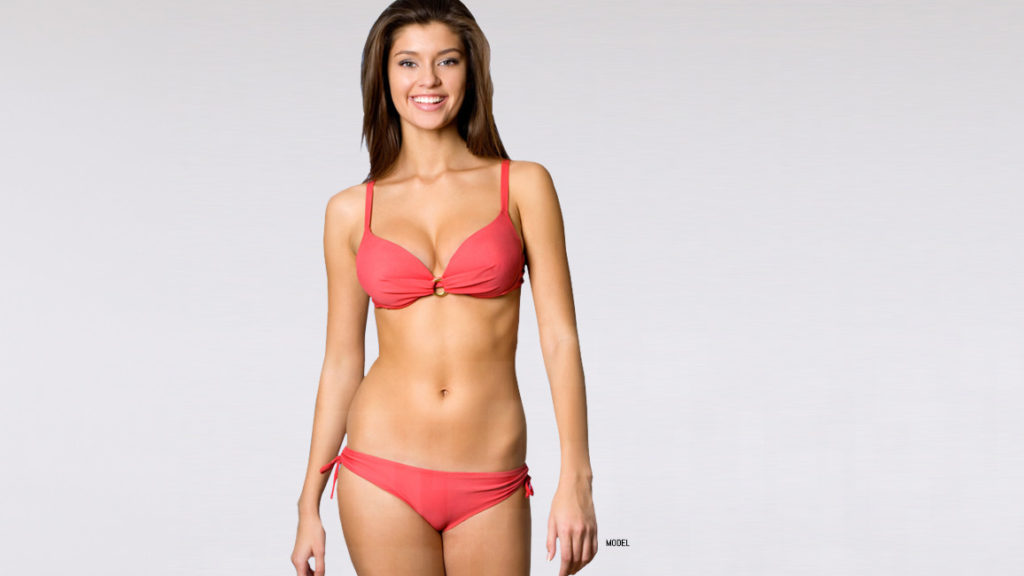 The breasts can be one of the first parts of the body to exhibit signs of aging, often in the form of sagging (also referred to as ptosis). While breast sagging often results from aging, it can also be accelerated by other factors such as pregnancy, nursing, genetics or weight fluctuations. A breast lift, also known as mastopexy, can correct breast sagging and create a more youthful profile.
Why Choose Dr. Andan
As a skilled cosmetic surgeon who pays great attention to detail, Dr. Gordon Andan helps customize the best breast enhancement options for each woman depending on her body type and desired outcome.
Every cosmetic surgery is performed in our AAAHC accredited operating facility, which meets or exceeds the national standards for patient health and safety.
The first step in achieving your ideal look is to talk one-on-one with Dr. Andan. Contact us today or call 516-746-0155 to request your consultation.
Before and After Photos
Candidates for a Breast Lift
Many breast lift candidates have been pregnant or nursed in the past, causing their breasts to droop. Others may have had a change in body weight, leaving them with sagging breasts. Some women who have sagging breasts, however, simply notice that their breasts droop with age. Whatever the cause, these women wish to regain rounder, more youthful breasts with more cleavage.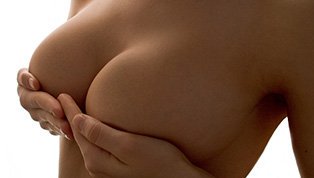 The different grades of ptosis (or sagging) are often measured based on nipple position. Women with nipples that point downward have severe ptosis and benefit the most from breast lift surgery. However, any woman whose nipples are positioned at or below the inframammary fold (the natural crease below the breasts) can be a candidate for a breast lift.
While a breast lift can improve the position and shape of the breasts, the procedure does not significantly affect breast size. In fact, because a breast lift removes excess skin, the breasts may be slightly smaller after the procedure. For this reason, some women, especially those who want larger breasts, choose to combine their breast lift with breast implants, or opt for a natural, subtle increase in volume with fat transfer breast augmentation.
Your Breast Lift Procedure
Choosing to have a breast lift is a highly personal decision. During your consultation, Dr. Andan makes sure to take the time to go over everything about breast lift surgery. He talks about who is a candidate for the surgery, the procedure details and also the healing process. He also answers any questions you may have. During the consultation, he'll take a detailed medical history and examine you to assess if you are a good candidate, and then discuss the results you can expect to achieve.
Your health and safety are important to us. Prior to the procedure, you will need a mammogram and/or a breast ultrasound in addition to blood work to make sure you are healthy enough to have the procedure.
A breast lift is done under general anesthesia and Dr. Andan would see you a day after the procedure. When performing the breast lift, Dr. Andan lifts the breasts to their original location on the torso. He then molds the breast tissue into a rounder shape before tightening the breast skin, trimming away any extra skin and repositioning the nipples.
He may also resize the areolas. When combining a breast lift with breast augmentation using implants, Dr. Andan inserts the breast implants before performing the breast lift.
Finally, the incisions are carefully closed with dissolvable sutures. These sutures bypass the need for removing stitches at a follow-up appointment, which allows for optimal scar healing.
Mastopexy is performed on an outpatient basis under general anesthesia, so you can return home as soon as your procedure is complete. Dr. Andan will see you in the office for your first follow up visit a day after your procedure. During subsequent follow-up appointments, Dr. Andan will discuss with you how to achieve the perfect scar.
Your Recovery & Results
The night of your surgery, you will receive a personal phone call from our office to check on the first stage of your recovery, make sure you are feeling well and answer any questions you might have.
Most women are able to return to their normal routine after about a week. It's important to avoid strenuous activities for several weeks following your procedure, although you can ease back into light exercises after a couple of weeks.
You should notice an immediate difference in the position of your breasts after your breast lift. However, your final results will be obscured by swelling, which takes several weeks to resolve. Once your body has healed, your breasts should look and feel firmer, more rounded and natural, and be in the position that you desire.
Breast Lift FAQ
Many women seek breast lift procedures to restore a more youthful appearance to their breasts. Breast sagging can be caused by a variety of life events, including pregnancy, breastfeeding, weight loss or even the body's natural aging process. This can lead many women to feel self-conscious or otherwise unhappy with the shape of their body. When this is the case, a breast lift can help to improve a woman's curves by creating a more feminine, natural-looking contour, resulting in a boost of self-confidence and a positive body image.
At New York Surgical Arts, cosmetic surgeon Dr. Gordon Andan is invested in answering any questions you might have so you can determine if a breast lift is right for you. Below, you can find some of the most frequently asked questions about the procedure, but please don't hesitate to contact us for more information should you have additional questions.
Am I a good candidate for a breast lift?
Women looking to improve the shape or position of their breasts may be good candidates for a breast lift. Keep in mind, though, that a breast lift doesn't offer an increase in the size of the breasts, which is why it is commonly paired with breast augmentation. When combined, a breast lift and breast augmentation can both lift the breasts to their normal position and also add extra volume. Depending on your unique body type and goals for your new look, a breast lift can be an effective procedure on its own or in combination with an augmentation.
How long will my procedure take?
A typical breast lift procedure can be performed in 2 to 3 hours, depending on your individual situation. Generally, including breast implants with your lift is a relatively simple addition, although a combination procedure may take a little longer to complete. Dr. Andan will tailor a surgical plan to suit your specific needs and goals, and can discuss this with you during your consultation.
What can I expect during my recovery?
Preparing for your recovery time before having your procedure can help to make the process as smooth and seamless as possible. For the first 2 to 3 weeks following a breast lift, you can expect to experience some swelling and bruising, but these symptoms should diminish on their own over time. You will be given a special bra to wear for these first few weeks, which can help to minimize any discomfort. While it is recommended that you refrain from strenuous activity for 2 to 6 weeks after your procedure, many women can return to light daily activity and even normal work schedules within 1 to 2 weeks post-op.
Will there be any scarring?
Skilled surgical techniques can help to minimize the appearance of scars following a breast lift, although a vertical scar may be visible under the breast for the first few months. It's not uncommon for scars during this phase of the recovery period to appear raised, red or bumpy, as this is part of the body's natural healing process. However, as the scar matures, it will fade and smooth on its own. If the appearance of scars following your breast lift is a concern, there are a number of treatment options that can help to reduce or eliminate them.
How long before I can enjoy my results?
As swelling and bruising starts to heal, many women begin to notice their breast lift results taking shape. Of course, everyone's body recovers at different rates, but generally speaking, you can expect to notice your results gradually improving over the weeks and months following your procedure. Most women notice that their final results fully develop within 3 to 6 months, revealing a firmer, younger and natural-looking appearance.
Your Next Step
Take the next step by requesting your consultation with Dr. Andan. Contact us online to schedule your consultation, or call us today at 516-746-0155 to get started.