Breast Lift
Consultations offered at our two convenient locations in Manhattan and Long Island, NY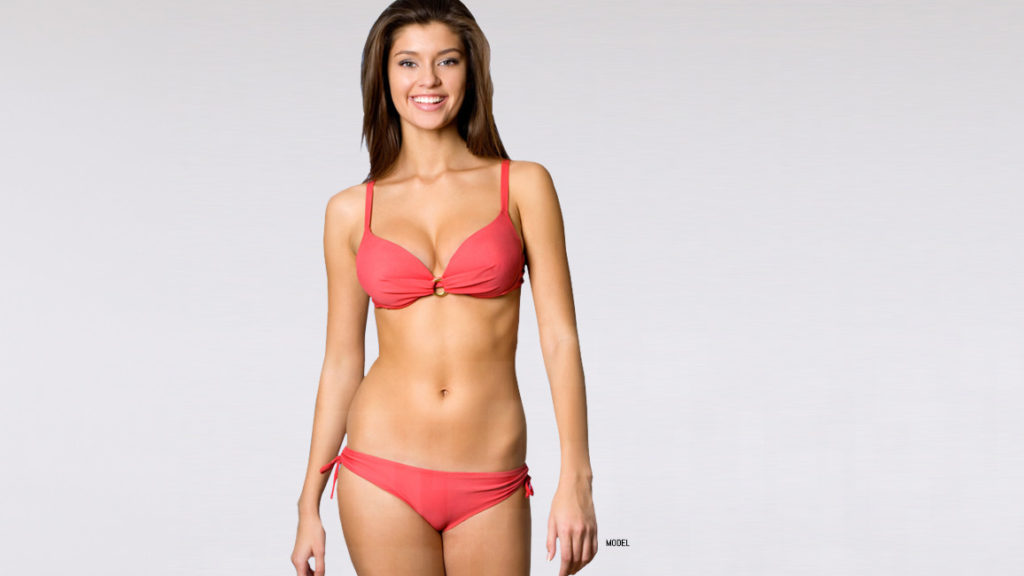 A breast lift, known medically as a mastopexy, is a procedure where tissue from the breasts is removed in order to reshape, relieve, and rejuvenate sagging or drooping breasts.
Based on the current shape and firmness of the patient's breasts, an expertly trained surgeon can lift the breasts and nipples up creating a more desirable hold and shape. The type of lift is carefully decided on by a skilled surgeon inspecting where the nipples fall in relation to the breast crease. If you are interested in learning more about New York Surgical Arts or want to find out if you may be a perfect candidate for a breast lift please contact us to set up an initial consultation. 
Before and After Photos
About
As we age, women start to notice changes in their bodies. Weight may oscillate over the years and the joys of having children may alter the appearance and firmness of certain areas,[1] causing us to feel less confident in our appearance. Here at New York Surgical Arts, we have just the way to give you that lift in your spirits as well as your breasts. However, first, it is important to understand what may cause breasts to droop. 
Ptosis
Ptosis is the condition that refers to the degree to which sagging breasts fall below the breast crease line. There are three types of ptosis:
Mild Ptosis (grade 1): this is when the breasts have fallen just below the crease line.
Moderate Ptosis (grade 2): this is when the nipple has fallen below the crease line.
Advanced Ptosis (grade 3): this is when the nipple has fallen so far below the crease that it points directly down.
If you have been diagnosed with any of the three grades of ptosis, then you may be a perfect candidate for a breast lift.
Empty Sac Syndrome
This syndrome is when a breast has lost shape and fullness due to pregnancy, fluctuations in weight, pregnancy, or breastfeeding. In an empty sac syndrome scenario, the nipple and areola have not fallen below the crease line so a breast lift would not be required. However, a breast lift may serve as a perfect solution to regain the desired shape and fullness of your breasts.
Pseudoptosis
The condition pseudoptosis is a variation of the two conditions mentioned above. This is where the breasts have lost shape or fullness over time and the nipples have fallen below the crease line. Patients with pseudoptosis have seen wonderful results when a breast lift is performed by Dr. Andan to fix this condition.
Types of Breast Lifts
There are several different approaches to breast lift surgery. At New York Surgical Arts, we'll help you choose the method that will best achieve your desired results.
Crescent Breast Lift
In a crescent lift, also known as a nipple lift, Dr. Andan will excise a crescent-shaped piece of tissue above the areola. From here, he will raise the nipple to a higher point, elevating the appearance of the breast. This will help the breast and nipple orient above the crease, effectively eliminating any sign of ptosis.
Benelli Breast Lift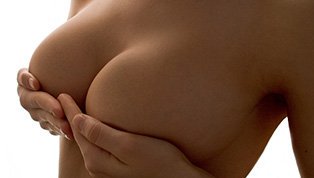 Also known as the donut mastopexy, circumareolar breast lift, and apex lift, a Benelli lift is less invasive compared to other approaches [2]. In the procedure, Dr. Andan will remove a donut-shaped piece of tissue from the breasts around the areola. Then, he will reattach the excised tissue and adjust the placement of the nipples in order to achieve perfect placement. He will make and suture the incision discreetly and carefully to prevent noticeable scarring after the breast tissue has properly healed. This approach is to correct mild to moderate ptosis. 
Vertical Mastopexy Breast Lift
Alternatively known also as the lollipop lift, LeJour lift, and modified Benelli, in this procedure, like in the Benelli, Dr. Andan will remove a donut-shaped piece of tissue from the breast. Unlike the Benelli lift, he will make a straight incision under the areola to the crease of the breast. This technique provides more lift than the Benelli but less than the full mastopexy. The vertical mastopexy is an approach is for people who have moderate ptosis in their breast tissue.
The Full Mastopexy Breast Lift
Otherwise known as an anchor lift or inverted-T, in this procedure, Dr. Andan will make an anchor-shaped incision that runs from the base of the areola to the bottom of the breast near the ribcage. Then, he will remove a crescent-shaped piece of skin where the breast meets the ribcage and reposition the nipple so it rests in a more alert position. This type of lift is used for grade 3 ptosis.
Candidates
The perfect candidate for a breast lift is someone who has developed mild to advanced ptosis in their breasts and is looking to achieve a more youthful, brighter orientation to their breasts. If you are satisfied with the size of your breasts and just want to see a more elevated appearance, then a breast lift is a perfect solution. The patient should be a non-smoker who has is at a healthy, stable weight – fluctuantions in weight may alter your breast lift results. If you would like to see what your personalized breast lift procedure looks like, please contact us to get started on your journey. Call (516) 746-0155 to speak with one of our helpful representatives. 
Personal Consultation
At your initial consultation, Dr. Andan will meet with you and discuss your personal aesthetic goals for your body and breasts. It is important here that Dr. Andan gets a sense of what your desired results are. Then, he will take measurements of your breasts, noting where the nipple and areola hang in relation to the breast crease or inflammatory fold. These measurements will then dictate whether or not implants are necessary for achieving the best results or if a breast lift alone is necessary. After Dr. Andan uses your personal measurements to decide which lift to proceed with, your surgery date will be scheduled and a personalized list of preparatory steps will be given to you. 
Preparation
Before your breast lift, it is vital to follow the steps outlined in your consultation to ensure a smooth procedure and beautiful results. It is also important to:
Avoid blood-thinning medications such as aspirin or ibuprofen as these can cause serious bleeding during your breast lift.
Avoid smoking and drinking before lift as these too can constrict blood vessels which may result in complications during surgery as well as hamper the body's ability to recover post-operation.
Plan a ride home. A breast lift requires general anesthesia so the patient will not be able to drive themselves home after the operation. You will need to designate a caregiver to help you for the first 24 hours after surgery.
Procedure
Depending on which type of lift is elected to be performed, after general anesthesia is administered, Dr. Andan will perform the type of incision agreed upon in your consultations. Using your personal measurements, with precision and accuracy, Dr. Andan will set the nipples and areolas to rest naturally on the breast tissue. Your safety and satisfaction are vital in this process, so Dr. Andan is more than committed to giving you the best possible results. Once he has completed the procedure, he will suture the incisions and wrap your breasts in a compression garment.
Recovery
After your mastopexy, your breasts may be tender and a little swollen. A surgical bra will need to be worn to ensure proper healing and recovery in the coming weeks. While strenuous activity should be avoided for the first 6 weeks, it is alright to return to work one week after your procedure. The surgical bra is recommended to be worn for the first three weeks, only taken off to shower.
Results
After the swelling subsides, the new, rejuvenated look of your breasts will begin to take shape! The body will have started to alter and accept the changes. With the surgical bra providing constant support to help the tissue heal, the now perkier breasts will look livelier, younger, and firmer.
Cost
During your consultation, Dr. Andan and you together will decide upon the best procedure(s) to achieve your desired results. This causes the price to vary between individual clients as does body type, patient's age, and medical history.
If you wish to learn more about us, or to read up on our many services, feel free to visit our blog where we answer many of the relevant questions in the field of plastic surgery! 
FAQ
How long do I need to wear the surgical bra?
The surgical bra is recommended to be worn at least 3 months after the procedure. This is so that the weight of the breasts doesn't tear open or add stress to the incisions made during the procedure. 
How long will a breast lift last?
The results of your breast lift are permanent if no prominent changes in weight occur. If significant weight change does occur it may alter the results achieved from the mastopexy. 
References
Ramanadham, S. R., & Rose Johnson, A. (2020). Breast Lift with and without Implant: A Synopsis and Primer for the Plastic Surgeon. Plastic and reconstructive surgery. Global open, 8(10), e3057. https://doi.org/10.1097/GOX.0000000000003057
Chugay N. (2015) The Modified Benelli Breast Lift. In: Mugea T.T., Shiffman M.A. (eds) Aesthetic Surgery of the Breast. Springer, Berlin, Heidelberg. https://doi.org/10.1007/978-3-662-43407-9_34