Liposuction
Consultations offered at our two convenient locations in Manhattan and Long Island, NY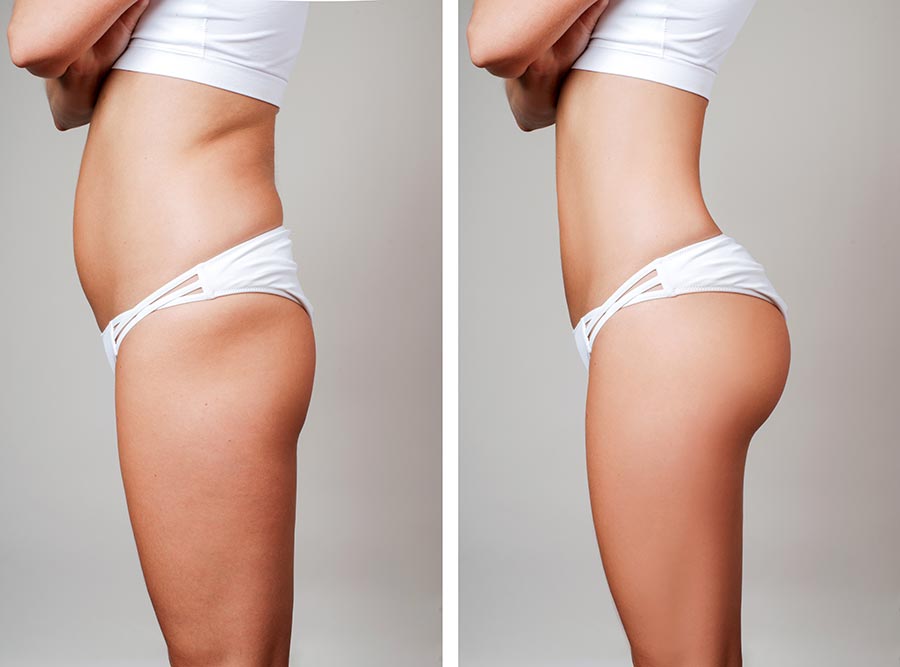 Liposuction is a minimally invasive surgical procedure that removes unwanted fat deposits, resulting in a more toned and shapely appearance. This treatment can target specific regions of the body including the stomach, thighs, buttocks, chest, or waistline. It is ideal for men and women who are already close to their goal weight but have not been able to achieve desired results through diet and exercise alone. If you are self-conscious about problem areas with excess fat, liposuction may be the right cosmetic procedure for you.
Get the best liposuction treatment from an experienced and caring cosmetic surgeon: Dr. Gordon Andan. At New York Surgical Arts, Dr. Andan uses his surgical expertise and artistic eye to help men and women in Manhattan, NYC, Long Island, and beyond achieve their goals with liposculpting. Schedule your consultation today to see what sets Dr. Andan apart from other surgeons, and start your journey to the results you deserve. Call (516) 746-0155 to reach our offices in New York or Garden City, or fill out our contact form to schedule an appointment.
Be sure to follow the NYSA blog for informative articles on how cosmetic surgery can improve your life.
Before and After Photos
More About Liposuction
Many people across the nation struggle with stubborn areas of fat that don't respond to dieting and exercising. If you find yourself in this situation, liposuction may be a good option for you; this surgery can help remove targeted fat deposits, giving you the figure you want.
From technology to techniques, there is a lot to learn about liposuction. And whether you're considering the procedure or have already scheduled your consultation, you probably have a lot of questions. To help you feel more confident and prepared, which is Dr. Andan's goal, we've answered some of the most frequently asked questions throughout this page.
By the early 1980's many of the key principles of liposuction had been established, and surgeons around the world were eager to learn this groundbreaking method for removing unwanted fat more safely and effectively than was possible ever before. Our modern standards and techniques have improved dramatically since then, but the procedure remains largely the same. A surgeon inserts a cannula (a small, hollow tube) into the fatty area, and the attached suctioning device draws out the fatty tissue. Today, liposuction is the most frequently performed cosmetic surgery in the world. [1]
Common areas in which patients request treatment are:
Abdomen
Love handles
Back
Thighs
Arms
But with new developments and technologies, we are now able to treat smaller more delicate areas like the neck, jawline, and pubic area.
It's crucial to understand that this is a body contouring procedure, not surgery to manage your weight. Patients should be at or near an ideal, healthy weight, and to make sure the results of the procedure are long-lasting, they should maintain a healthy lifestyle.
Understanding the Types of Liposuction
What is Tumescent Liposuction?
All liposuction techniques performed today utilize the "tumescent technique" that was developed in the 80s and has become the gold standard for liposuction. The tumescent fluid is a saline and local anesthetic solution that is injected into the fatty tissue before suction, which not only helps to reduce bleeding but also makes the fat cells easier to remove.
What is 360° Liposuction?
360° liposuction, also called circumferential liposuction, is a comprehensive approach for those seeking an overall improvement to the contours of their torso. During this lipo sculpting procedure, Dr. Andan will address the abdomen, flanks, and back for a more shapely midsection.
Waist Contouring with Liposuction
When performed correctly, liposuction can create and enhance feminine curves by contouring the waist. Liposculpture of the waist can accentuate a natural hourglass shape, especially when paired with breast augmentation.
VASER Liposuction
VASER stands for "vibration amplification of sound energy at resonance." A specialized cannula emits ultrasonic energy in the areas of fat to be removed, which agitates the tumescent fluid, and makes the unwanted fat easier to remove with liposuction. Because VASER is so effective and allows more precise sculpting, is often recommended for treating areas with dense fat, such as the back, cankles, or male breasts. It can also be used in more delicate areas such as the face, and can effectively treat double chins and jowls. [3]
VASER with Renuvion
If you're concerned about excess skin, Dr. Andan may recommend combining VASER with Renuvion. Formerly known as J-Plasma, Renuvion uses energy to tighten skin from beneath the surface. Renuvion causes the collagen in the overlying skin to contract, which tightens the skin and allows it to retract to the newly slenderized area. At the same time, the thermal effect also stimulates the production of collagen and elastin in the dermis, which leads to firmer skin.
What is VASER Hi-Def Liposuction?
This type of liposuction also uses sound waves to break up the fat cells before they are removed. Because the fat is dislodged from the surrounding tissue, more fat can be removed closer to the surface of the skin. This allows Dr. Andan to sculpt precisely, and create enhanced definition to the underlying muscles. Those who want to emphasize an athletic physique choose VASER Hi-Def lipo for pectoral definition and abdominal etching to highlight the perfect six-pack. VASER Hi-Def can also be used to enhance definition of the arms etc.
Body Contouring with Liposuction.
Liposuction is a versatile procedure that can be combined with other body contouring surgeries to create a dramatic improvement in a patient's appearance. It's frequently combined with abdominoplasties, or tummy tucks to create an ideal midsection.[2] As a result, liposuction is a popular addition to a mommy makeover. It's also utilized to harvest fat required to augment the buttocks during a Brazilian butt lift. Gynecomastia, or male breasts, has made liposuction the most common cosmetic procedure performed on male patients.
What are the Benefits of Liposuction?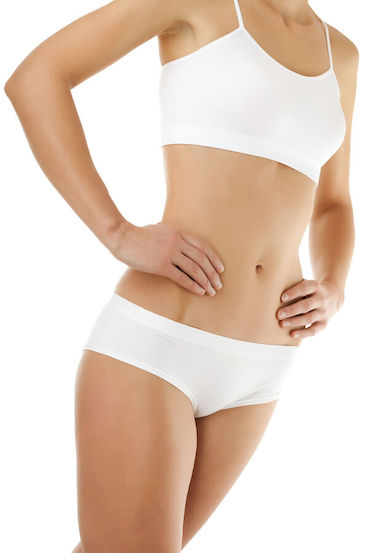 Dr. Andan can help you achieve the figure you desire by targeting specific problem areas. Some of these commonly treated areas include love handles, a muffin top, bra bulge in women, and fatty deposits in the male chest and back. Liposuction can be done on various parts of the face or body, such as the abdomen, love handles, inner and outer thighs, male chest, upper arms, and double chin; this body contouring method may be used almost anywhere to smooth and fine-tune the figure.
Because liposuction is customized for every patient, the benefits are also unique to each individual. The ultimate goal of liposuction surgery is to enhance the body's contour and overall proportions.
Liposuction helps to:
Decrease areas of excess fat
Improve your body's contour and shape
Improve your body proportions.
Reveal and enhance the appearance of musculature
Advanced liposuction technologies have made procedures shorter, gentler, and easier to recover from. With energy-based systems like SmartLipo and VASER Hi-Def, there's never been a better time to pursue this transformative surgery.
Candidates for Liposculpting
If you'd like to lose inches in areas where diet and exercise don't seem to help, liposuction may be the right choice for you. Liposculpture can help improve the results of other cosmetic surgery procedures by shaping and contouring adjacent areas. If you're considering a facelift, arm lift, or other surgery, incorporating liposuction can ensure that you attain optimal results.
The best candidates for liposuction are:
Healthy adults who are at or close to their ideal weight
Patients who have unsuccessfully tried to remove pockets of fat through diet and exercise
People with sensible outlooks about what the procedure can achieve
It's crucial to remember that liposuction is not a weight loss surgery. Many men and women opt for this procedure after they have put in the effort to lose weight, or as they begin noticing changes in their bodies due to aging.
Personal Consultation
Dr. Andan will attentively listen to your concerns and motivations for getting liposuction during your consultation. He will ensure that you feel comfortable with him and the decision to move forward with surgery. After your initial consultation, Dr. Andan will create a customized plan for your procedure and will go over everything that you need to know. Safety is always Dr. Andan's top priority. As a result, he may need to perform your liposuction procedure in multiple stages if a large amount of fat is to be removed, or you have chosen to undergo multiple procedures. This may require getting surgery on different areas in several sessions, typically months apart so that you have optimal time to heal.
Preparation
Before you have surgery, the following measures will be taken:
It is important to get a medical evaluation and lab testing done
Adjust your current medications or take certain new ones
Quit smoking at least four weeks before your surgery
Blood-thinning medications such as aspirin, anti-inflammatory drugs, and some herbal supplements can cause increased bleeding. If possible, avoid taking these substances
Set up a ride home from the hospital after your surgery
If necessary, arrange for help at home
Your Liposuction Procedure
You can have peace of mind knowing that we are committed to providing the highest quality care possible, and our cosmetic surgery procedures are performed in our AAAHC-accredited facilities. During your personal consultation, Dr. Andan will have determined whether general or local anesthesia is most appropriate for your liposuction procedure based on your individual case. Before your procedure begins, you'll be administered the required anesthesia by a board-certified anesthesiologist. Liposuction is normally done in an outpatient setting, which means you can go home after everything is finished.
Traditional liposuction, or tumescent liposuction, involves making small incisions near the treatment area. A saline solution mixed with a local anesthetic will be injected to loosen individual fat cells. Next, a small tube called a cannula will be inserted through the incisions to suction out subcutaneous fat cells. The cannula is drawn in a back-and-forth motion through the unwanted fat deposit, where it creates a honeycomb-like structure in the fat that will later collapse, smoothing and slenderizing the treated area. The fat removed during liposuction can be put to good use: an option is to preserve and purify the fat cells for use in procedures such as breast augmentation or Brazilian butt lift.
After Dr. Andan has removed the necessary fat, he will perfect your results by shaping and contouring with additional liposculpting, which involves the careful smoothing and redistribution of remaining fat. He places extra importance on the sculpting phase of the surgery to ensure the very best results.
Recovery After Liposuction in Garden City. NY
After you've returned home following your liposuction procedure, you'll receive a phone call from our office later that night to make sure you're doing well and to answer any questions you may have.
Post-operative care for liposuction surgery is based on the patient and what areas were treated. Dr. Andan will go over everything with you in detail, including how to take care of your incisions, and drains if necessary. You'll need to wear a compression garment for some weeks after being discharged from our care.
Once you've had liposuction, it's important to take some time off from work, and you will require at least a few days and up to a week. This will give your body time to recover. You should also avoid strenuous exercise and other vigorous activities for six weeks after the surgery.
Most people report that the treated area looks bruised or swollen after getting liposuction. For most patients, results gradually evolve over time as the body heals and swelling diminishes.
How quickly you recover from liposuction will depend on the extent of your procedure, and how many areas were treated. Your results will gradually improve over the course of 3 to 6 months as the swelling continues to go down.
What are the Results of Liposuction in New York?
After liposuction, patients see an improvement in the contour of their bodies. The results are immediate but will improve during the first few months as edema (swelling) subsides and the skin tightens.
If a patient gains weight, the new contours may become less noticeable. Maintaining a stable weight is essential for sustaining post-operative success.
What is the Cost of Liposuction in Manhattan?
The cost of your procedure will be discussed during the consultation. Please note that costs differ depending on which areas you choose to treat, and the amount of fat that needs to be removed. Unfortunately, insurance does not cover liposuction because it is an elective cosmetic procedure.
We would love to help achieve the look you desire–call us today to schedule a consultation! Take the next step by requesting your consultation with Dr. Andan. Contact us online or call us today at (516) 746-0155 to get started.
References
Bellini E, Grieco MP, Raposio E. A journey through liposuction and liposculture: Review. Annals of Medicine and Surgery. 2017;24:53-60. doi:10.1016/j.amsu.2017.10.024
Logan JM, Broughton G. Plastic Surgery: Understanding Abdominoplasty and Liposuction. AORN Journal. 2008;88(4):587-604. doi:10.1016/j.aorn.2008.07.018
Collawn SS. Smartlipo MPXTM sculpting of the body and face. Journal of Cosmetic and Laser Therapy. 2011;13(4):172-175. doi:10.3109/14764172.2011.586426