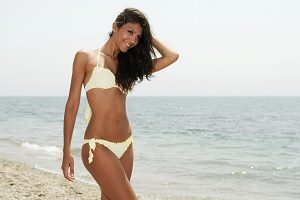 You can't beat a perfect pairing, and some things just seem like they were meant to go together.
This can be true of food and wine, of relationships, and even when it comes to body contouring.
Here's why you might want to consider pairing one of the following three procedures with liposculpture.
1. Tummy Tuck
Liposuction and a tummy tuck go together like peanut butter and jelly. While liposculpture can help to eliminate stubborn fat, it won't do anything to get rid of the excess skin that is often an after-effect of weight loss or pregnancy.
The two procedures can complement one another beautifully, making the combination of a tummy tuck with liposculpture very popular.
2. Brazilian Butt Lift
Combining the right procedures with liposculpture can help you to get the body you want.
Liposculpture and the BBL were destined to be together. That's because lipo is actually an intrinsic part of the Brazilian butt lift, as it's used to remove the fat that will be added to your buttocks.
If you've ever thought, "I wish someone could take fat from one area of my body and move it to another," the incredibly popular BBL accomplishes exactly that.
3. Breast Augmentation
Breasts are affected by pregnancy, weight loss and natural aging. Because these same factors are often what lead people to seek out liposculpture, it makes sense to have the two procedures done together.
In fact, most mommy makeovers include liposculpture and some kind of breast enhancement—whether it's a lift, implants or a reduction.