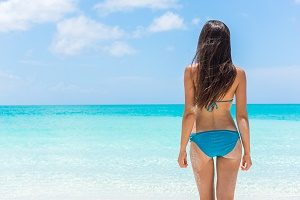 A new year always offers us a chance to reinvent ourselves. This is the time we set out to achieve those fitness goals, to give up bad habits and to improve ourselves both physically and mentally.
In 2017, a lot of people will be adding body contouring to their to-do list, and here are eleven reasons to consider putting it at the top of yours.
1. It Can Be the Final Chapter in Your Weight Loss Journey
Body contouring can be the last and most exciting part of your whole body transformation. When you lose weight, especially a significant amount, you may be left with excess skin or stubborn fatty deposits that keep you from feeling totally confident.
It's unfortunate when someone has worked hard to get to a healthy weight, only to feel held back by sagging skin. Body contouring after weight loss has helped many people to get the healthy body they've been working for.
2. Body Contouring Procedures Are Not One Size Fits All
"Body contouring" refers to any procedure or treatment that helps to remove fat and excess skin.
The most common are liposuction and tummy tucks. Everyone's body is different, of course, and Dr. Andan will work to develop a contouring plan that works with your body type, addresses your particular areas of concern, and helps you to reach your unique beauty goals.
3. You Can Be Back to Your Normal Routine Fairly Quickly
Modern tools and techniques have made recovery times shorter and more comfortable than ever. Your recovery experience will vary depending on the type and extent of the procedures you have.
You will need to schedule some time off work, but should be able to gradually return to your regular routines in the weeks following your body contouring surgery.
4. There Could Be Professional Benefits
Cosmetic procedures like body contouring can actually give you a major boost in the workplace. It's no secret that youth is valued more than ever in today's workforce. Body contouring can make you look and feel healthier, younger and more energetic.
From fitting into business clothes better to feeling more confident in pursuing your professional goals, there can be a lot of career-related benefits associated with body contouring surgery.
5. You'll Probably Feel More Confident
Research indicates that body contouring surgery can lead to increased confidence. Aside from being helpful in moving your career forward, good self-esteem brings with it many positive benefits.
You'll be more likely to engage with other people in your community and to be more present with your friends and family if you aren't held back by insecurities about your body.
6. You Might Make Healthier Choices
People tend to lead a healthier lifestyle after having body contouring surgery. It might have something to do with the fact that many who pursue contouring have already started down a path of health and fitness by choosing to shed extra weight in the first place.
Also, maintaining your gorgeous results can be a strong motivator to stay in shape and eat right.
7. Not All Body Issues Can Be Solved with Exercise
You can't exercise away loose skin, and sometimes fat clings to problem areas no matter how many squats and lunges you do. That's why body contouring is sometimes the only way to truly achieve a sculpted silhouette.
If you've worked hard to get in great shape but are plagued by problem areas or sagging skin, body contouring was made for you.
8. You Can Combine Procedures
Body contouring surgery can include one single procedure, or it can consist of two or more combined procedures. The idea is to create a treatment that is tailored to you and your body.
A popular body contouring combination is a tummy tuck with a Brazilian butt lift. The BBL uses liposuction and fat-grafting to sculpt your body while the tummy tuck rids you of excess abdominal skin to reveal your new silhouette.
9. There Are Often Medical Benefits
Besides being in better health as a result of losing weight and taking good care of your body, you may experience some additional perks as a result of body contouring surgery.
Eliminating excess skin can relieve chafing and rashes associated with it, and removing the extra skin makes the area less prone to infection.
10. You'll Be More Comfortable
It's very likely that if you're dealing with excess skin or fat, your clothes are uncomfortable. This is especially true when it comes to tight-fitting workout wear. Carrying extra skin or fat around the abdomen can also lead to bad posture and back pain.
11. The Results Last
The results of body contouring surgery should last for years as long as you take good care of yourself. Most people who have body contouring love their results and do not seek revisions.
As long as you don't gain weight or become pregnant after body contouring, you should be able to enjoy your results for a long time to come.