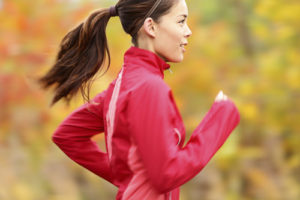 Although liposuction is one of the most common cosmetic procedures, there are still many misconceptions about this body contouring option. Liposuction can be a great addition to any weight loss plan, especially for people who have areas of fat that just won't budge, despite a healthy diet and exercise. But men and women considering the procedure should keep in mind that liposuction and exercise should always go hand-in-hand.
Two Types of Fat
It's important to understand the differences between the two types of body fat. Visceral fat is located deep in the body, surrounding the organs. This is the fat that is most threatening to your health and can't be removed with liposuction.
Subcutaneous fat lies just beneath the skin. While generally harmless, it can cause bulges and rolls that appear unflattering. Liposuction can be effective at removing this type of stubborn fat to create a more streamlined figure.
Lipo Puts the Finishing Touch on Weight Loss
Any weight loss program should prioritize a healthy diet and regular exercise. However, all too often, people are left with double chins, love handles or lingering fat in the thighs no matter how dedicated they are to healthy living. For people who have reached their weight loss goals but want to smooth away persistent bulges, liposuction can put the finishing touches on weight loss results.
Maintaining Your Liposuction Results
While liposuction can be a helpful tool to get rid of stubborn pockets of fat, it won't prevent future weight gain. That's why liposuction should be used as a complement to a healthy lifestyle. Maintaining a healthy diet and a regular exercise routine are important parts of ensuring long-lasting liposuction results that showcase your hard work.