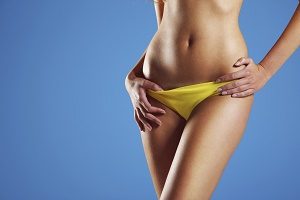 For people who experience significant weight loss, dropping the pounds is only half the battle. They're often left with loose folds of skin that hang down from various parts of the body, obscuring their slimmer physique. That's where body contouring surgery can help.
Depending upon how much weight you've lost and what region of the body is most affected, a body lift, arm lift, thigh lift or other body contouring surgery can remove the skin and pockets of fat left behind after dramatic weight loss, leaving you with smooth, firm contours and the sleek figure you've worked hard to attain.
If you're considering one of these procedures, there are a few ways to prepare so you can experience optimal results.
Achieve a Stable, Healthy Weight
Whether you've lost weight through bariatric surgery or diet and exercise, you should be at a healthy, stable weight for your body contouring procedure. It's important to maintain this weight for at least three months prior to your surgery and to ensure that you're in good health.
Rally Family and Friends for Your Recovery
You'll need to take it easy for several weeks after your body contouring procedure. During this time, you should enlist help from friends and family to assist with household tasks as well as to provide much-needed emotional support.
Plan Ahead for Time Off from Work
For some people, a body contouring procedure may be limited to a tummy tuck. For others, body contouring may be more extensive, such as with a body lift. A body lift includes a tummy tuck and also addresses the buttocks, thighs and lower back, eliminating excess skin while lifting, tightening and toning the remaining tissue.
You may need to take 2 weeks or more away from work to allow your body ample time to heal.