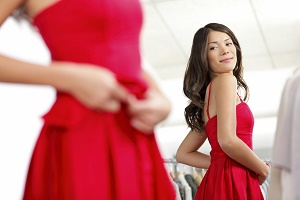 If you're thinking about getting liposuction, you might be a little confused as to which option could be the best choice to help you reach your goals. In many cases, Smartlipo™ is increasingly recommended as a way to achieve the results you're looking for while also providing some added benefits.
In a nutshell, there are three primary differences that set Smartlipo apart from other body contouring options.
1. Smartlipo Uses Laser Energy
Unlike traditional liposuction, which uses a special injectable solution to break apart unwanted fat cells before they are removed, Smartlipo employs laser technology to heat and liquefy targeted fatty deposits.
Although your personal liposuction results may vary, this laser energy can also tighten the skin through coagulation. With traditional liposuction alone, this is not possible.
2. Smartlipo Can Be Quicker
The exact length of your Smartlipo or liposuction treatment will depend on your individual needs and situation. However, because it combines laser technology with small cannulas for fat suction, Smartlipo typically takes less time to complete than regular liposuction.
3. Smartlipo Can Complement Other Procedures
Many people choose to combine Smartlipo with other body contouring procedures.
While it can yield an excellent outcome on its own, Smartlipo can also very nicely complement other cosmetic treatments, such as breast augmentation, a tummy tuck or even traditional lipo. If you're considering adding Smartlipo to your treatment plan, talk with Dr. Andan to find out what he recommends.