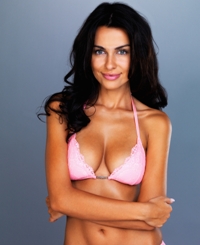 The first thing that most people tend to think about when considering breast augmentation is breast size, but what if it's not the size of your breasts that you're concerned with? In reality, there are a number of factors that can influence your breast appearance, and although size may be one of them, there could be other aspects that are also important to you.
Breast Asymmetry
For some women, breast asymmetry can create feelings of dissatisfaction and even low self-confidence. In this case, even if you're completely happy with your breast size, you might think about getting breast implants to improve their symmetry and overall appearance. Working with a skilled cosmetic surgeon, like Dr. Andan you can achieve a more balanced look through breast enhancement options like augmentation, reduction, a breast lift or even a combination of procedures.
Breast Position and Sagging
Whether the result of aging, pregnancy or genetics, breast sagging can be a concern for many women. This is another very common situation when a breast enhancement procedure can help to improve your overall appearance without necessarily changing the size of your breasts. With a breast lift, Dr. Andan can reduce sagging and improve breast position while maintaining your natural size.
Of course, a breast lift can also be combined with breast implants if you desire added volume. Even very subtle changes in size are possible through various surgical techniques. Talk with Dr. Andan to determine which procedure(s) may be right for your unique circumstance, and be sure to clearly outline your goals in terms of size, symmetry and position to maximize your results.