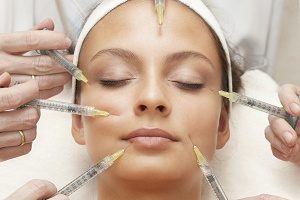 With Halloween just around the corner, you might be searching for the perfect costume to wear for your local fright night festivities.
But no matter how enthusiastic you may be about getting into character and channeling the spook factor, it's not worth having bad plastic surgery so that your face or body remains in permanent scare mode.
If cosmetic surgery is in your future, heed these three tips to avoid scary results.
1. Understand Your Cosmetic Surgeon's Credentials
You don't go to a foot doctor to get your teeth cleaned, nor would you trust a dermatologist to do a heart transplant.
When it comes to cosmetic surgery, it's important to work with a cosmetic surgeon like Dr. Andan who has the training and expertise that's specific to the procedure you want.
Other medical doctors may try to reap in more business by offering cosmetic surgery procedures, but you're in the best hands when you stick with a cosmetic surgeon who has board certification.
2. Read the Reviews
In addition to checking for your cosmetic surgeon's credentials, it's also a good idea to read reviews of what others have to say.
Websites like RealSelf are great resources to research how your prospective cosmetic surgeon ranks with former patients, and you can also study before and after photos to determine if you like what you see.
3. Check Yourself before You Wreck Yourself
Because cosmetic surgery is elective and most often done to enhance aesthetic appearance, it's easy to forget that it's still surgery. Surgery is a serious undertaking that requires your careful consideration.
Before you book that breast augmentation or rhinoplasty, make sure you're aware of the potential risks and rewards, as well as the required recovery time.